Unlock Recess each time you sign up your pet for 15 full days of classes at the Kinzville Academy! Remember, a "full day" of class is when you try any 3 classes with your pet.
There are fun things you can do at Recess, like spin the Merry Go Round wheel!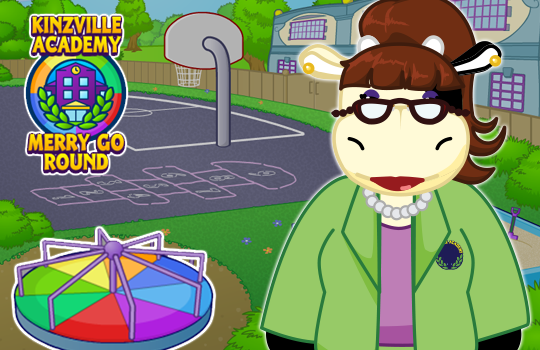 On August 30th, you'll notice a new prize on the Merry Go Round wheel: the Classroom Window. This beautifully designed window will give your pets a nice view of the school grounds, just make sure they don't get too distracted from their lessons!
Here's a look at all the prizes that will be available on August 30th: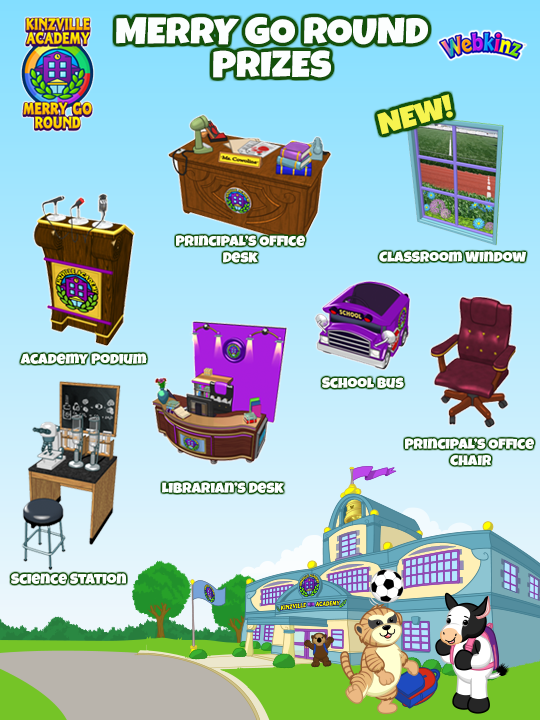 When was the last time you took Recess with your pet? Hopefully you were lucky enough to win the Principal's Office Window because on August 30th, it's retiring to make room for the new window.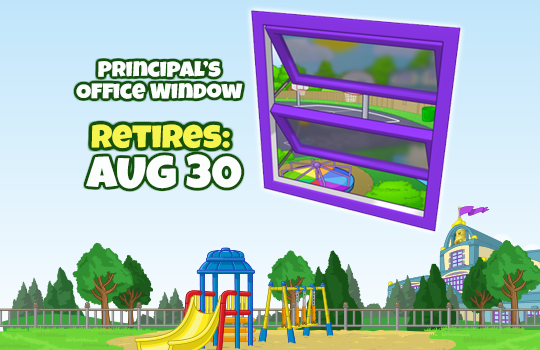 Do you have a favorite Merry Go Round wheel prize? Let us know by leaving a comment in the section below…