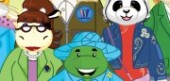 When you befriend one of the hosts, they can help you complete your Challenges and your Building Kits and may even send you a gift! Read more →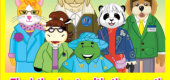 Your favorite hosts are now able to help you complete Challenges and finish your Building Kit projects! Read more →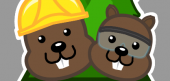 Nuts and Bolts are super excited about their new Gingerbread Cabin building kit! Read more →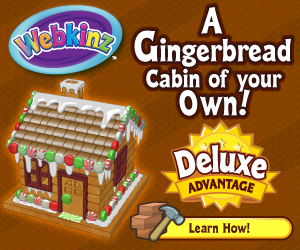 Go Deluxe at Ganz eStore! The holidays are coming! And what better way to celebrate the merriest season of all than to build your very own Gingerbread Cabin? Head to the W Shop to check out this brand new Deluxe-Only Building Kit, available beginning TODAY for a limited time-only! It's the perfect way to make your season bright–and delicious-looking. Take your Kit from this… To this! …All with the help of your friends! Ask them for Building Materials to help construct your Cabin. But pick it up soon, because this awesome kit will disappear after the holidays!
  One of the most beautiful new additions to the W Shop's Building Kits section is the Crystal Falls. If you want a fun building challenge, this is it! You and your pet will both adore this gorgeous waterfall! To make the falls, just ask your friends for building materials. You'll have created something stunning in no time at all!
    It's nearly time for the Zingoz Celebration, and what better way to celebrate than by creating a Wacky Clay Sculpture for your house? You're going to love building Wacky from clay! Just pick up the Wacky Clay Sculpture kit at the W Shop and ask your friends for the materials you need to complete it. There's nothing like crafting to make yourself a little Wacky!
Build this cool Log Cabin with a Building Kit from the W Shop! Read more →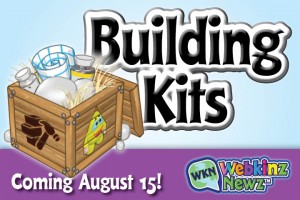 Introducing cool new interactive items that you can build with the help of your friends! Read more →