For those in Webkinz World that celebrate Hanukkah during the holiday season, there's a new Painted Glass Menorah you can pick up at the WShop throughout the month of December.
This year, Hanukkah runs from the evening of Sunday, December 22nd to Monday, December 30th. Each night, one of the candles on the Menorah will light until all the branches are lit on the final night.
In addition to the new Wooden Menorah, you will also find the Ornate Menorah and the Wooden Menorah returning to the WShop during this December.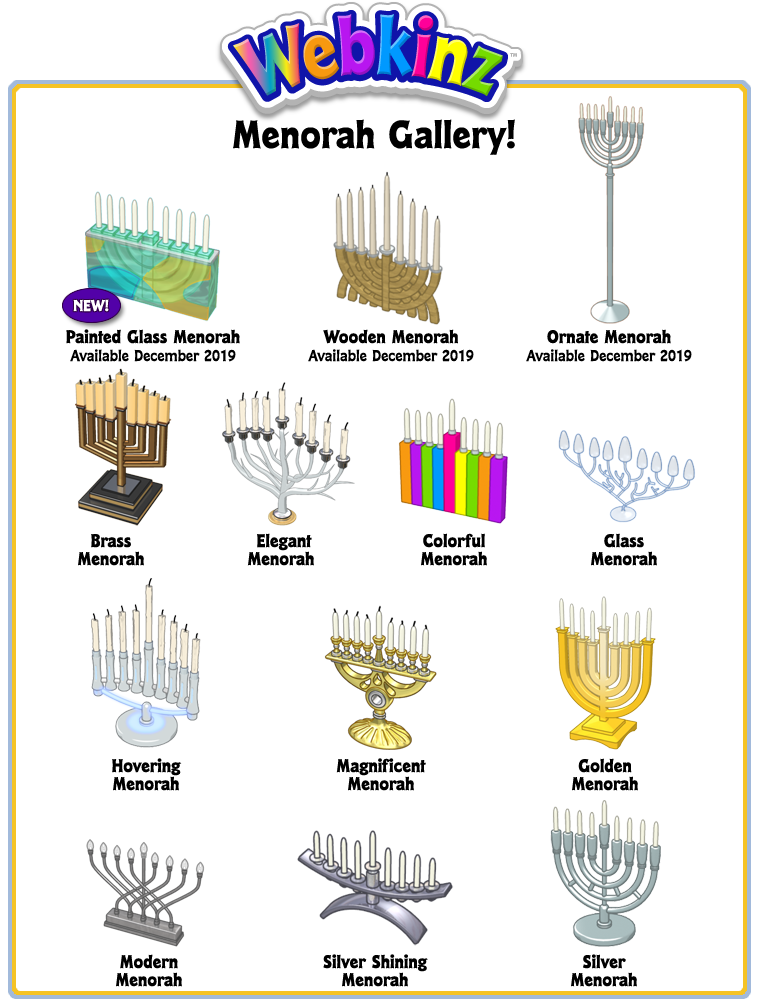 What traditions do YOU have over the holiday season? Let us know in the comments below.