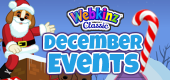 There is a lot to look forward to in December! Read more →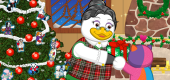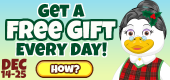 Visit Ms. Birdy in the Santakinz Clubhouse room and click on her to get your daily gift… Read more →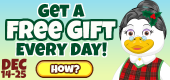 Have you gotten your gift from Ms. Birdy today? Read more →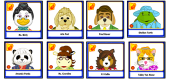 Webkinz Hosts can help you with Challenges and Building projects! Read more →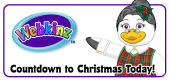 Ms. Birdy has arrived in the Clubhouse's Santakinz room! Read more →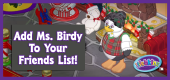 Having hosts on your friends list is a lot of fun! Read more →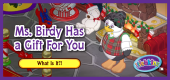 Countdown to Christmas by collecting all 12 gifts from Ms. Birdy in the Clubhouse from December 14th – 25th! Read more →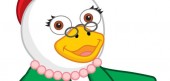 Read on to discover Ms. Birdy's daily gift for all 12 days of her Countdown to Christmas! Read more →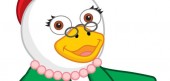 Visit Ms. Birdy in the Clubhouse every day until Christmas to collect daily gifts and win a Special Badge! Read more →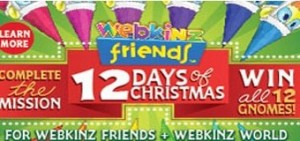 Christmas is always an exciting time in Kinzville but this year it seems like Ms. Birdy is up to something extra special! Read more →
Oh, hello my dears! I have some exciting news for you: I'm now in the Santakinz Room in the Clubhouse every day until Christmas for my annual Countdown to Christmas event! Visit me every day for a special daily holiday gift. If you collect all 12 gifts, I'll award you a very special Badge! Don't you just love the holidays? Come along and say hello!
It's a Webkinz World holiday tradition! Beginning December 14 and ending Christmas Day, you can visit Ms. Birdy in the Santakinz Room in the Clubhouse to collect a daily gift! And if you collect all 12, you'll receive a special Badge! Be sure to visit Ms. Birdy and wish her a happy 12 Days of Christmas!
Hello darlings, it's Ms. Birdy here with a VERY strange story that just happened to me! I was excited to redecorate one of my rooms so I spoke to Hailey and Elwin, my favorite Kinzville interior decorators, and explained how I wasn't quite sure what I wanted, but I wanted it to be thrilling and different! (I even suggested bright pink walls! Can you imagine?). But when I said so, Hailey leaned in quite close and said, "Here's a secret, Ms. Birdy! If you really want to redecorate your room in a thrilling way, wait a few weeks, sign up for a Deluxe Membership and call us back! Trust me, it'll be worth it!" She then showed me a photo of what must be a new room divider. I'm usually not one to listen to special sales offers like that, but I like the look of that elegant divider and young Hailey made a very convincing argument. I'm planning to sign up and call them back then and see what all the fuss is about!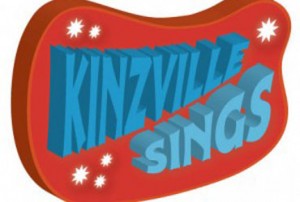 Ms. Birdy gets a new look for the finals of Kinzville Sings! Read more →