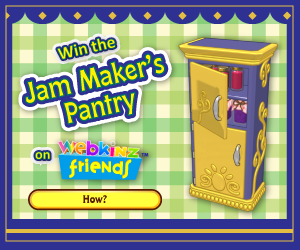 When you play the Berry Festival Challenge in Webkinz Friends, you could win an exclusive Jam Maker's Pantry to send back to Webkinz World!
Help Ms. Birdy harvest certain types of berries and she'll give you this wonderful berry-inspired item, PLUS jam, jelly, marmalade and relish to store in it!
CLICK HERE to learn how to play the Webkinz Friends Berry Festival!
Happy harvesting!