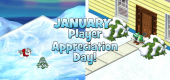 Friday, January 21st – Another Player Appreciation Day has arrived in BOTH Webkinz Classic AND Webkinz Next! Read more →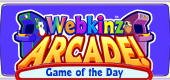 Find out which games will be available to everyone this week! Read more →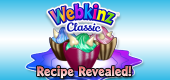 Find out how to make this sweet spiky sandwich maker recipe! Read more →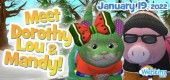 On Wednesday, January 19 at 3pm, stop by Kinzville Park in Webkinz Next to meet Dorothy Lou and Mandy!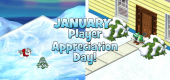 Friday, January 21st is our next Player Appreciation Day on Webkinz Classic AND Webkinz Next! Read more →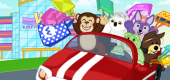 Play Spree at the Webkinz Classic Arcade, and use the mall credits you collect as you play, to trade for prizes when you make it to the mall! Read more →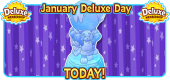 Sunday, January 16th — Another Deluxe Day has arrived! Read more →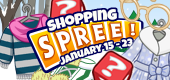 The Winter Shopping Spree runs until Sunday, January 23, on Webkinz Classic! Read more →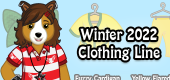 Brand new clothing for your Webkinz Classic pets to wear, and a sneak peek at the Winter Clothing line coming to Webkinz Next!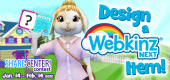 From January 14 to February 14, submit your designs for an item in Webkinz Next! Read more →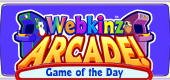 Find out which games will be available to everyone this week! Read more →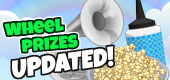 Spin each wheel daily to win prizes for your pets! Read more →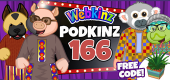 How well do you know Webkinz Classic and Webkinz Next? Read more →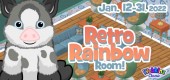 From January 12 to 31, we're celebrating the new Retro Rainbow theme with a groovy new room in the Webkinz Classic Clubhouse!