Webkinz Classic has once again been updated and the Mayor of Kinzville, Harold "Goober" Hausenfeffer Jr., has all the newz about what's new! Read more →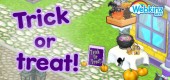 Our most delicious Halloween event is returning to Webkinz Next this October!
Read more →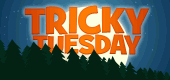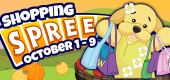 The Fall Shopping Spree will run from October 1 – 9, on Webkinz Classic! Read more →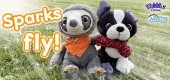 Have you ever seen a French Bulldog spark with a Sloth?
Read more →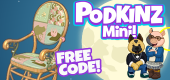 Find out what you can win on Webkinz Classic throughout October! Read more →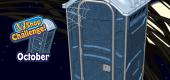 Complete this challenge in October to win a Spooky Portable Toilet! Read more →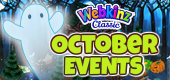 Find out what we have planned for the month! Read more →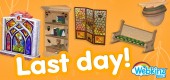 Have you collected all your leaves?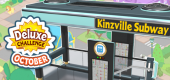 Deluxe Members can win a Kinzville Subway Station this October! Read more →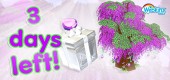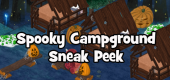 Check out the new Halloween theme coming to Webkinz Classic on Oct 1
Read more →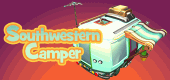 You may find a new Kinz Cottage each month at eStore! Read more →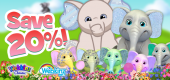 September 22, 2023, #ElephantAppreciationDay, is your opportunity to adopt the virtual Elephant for 20% off the regular purchase price!
Read more →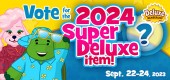 From September 22 to 24, cast your vote for the 2024 Super Deluxe Item!