Happy Thursday! Are you ready for Halloween yet? I know I am. I can't wait for my spark party — I really hope I get the jackalope of my dreams. (I'd be happy with fawn horns on a plain bunny, but if I get a colorful one, I'll be ecstatic!)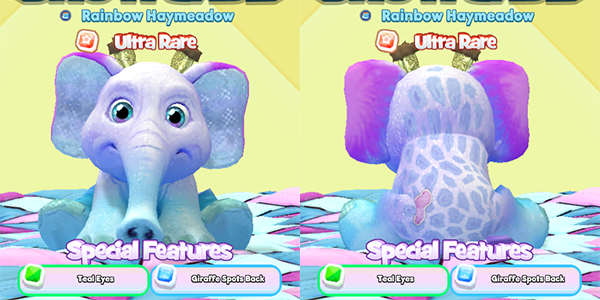 My first baby is this spectacular baby elephant. I love hybrid pets, and these giraffe horns look so cute on this pet, especially with the giraffe spots on the back. I love how it is lavender on the back and more greeny teal in the front — very pretty color combination!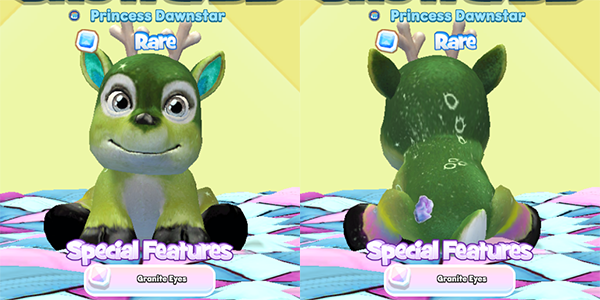 I can't get enough of these green fawns. I do have one, but I'll happily take more if I get them. The rainbow legs go so well with this color green. This particular pet has a pet patch from a bunny and starry patterns from a moon bear, but was crossed with a frog! The combinations are endless. The green fabric ears are a particular favorite of mine.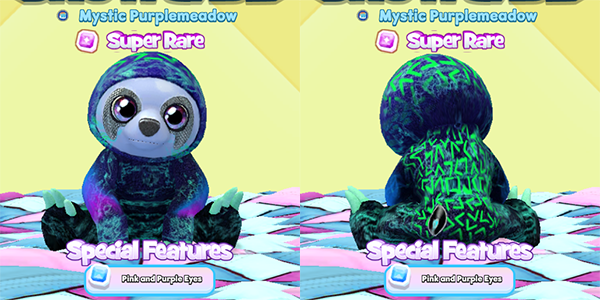 What an impressive sloth! This is just an amazing pattern and the body color is wonderful. While this pet is a cross between a unicorn and a sloth, there's disco rhino in that history, as can be seen by the disco record pet patch. The rainbow flair on the arms goes so well with the pink and purple eyes.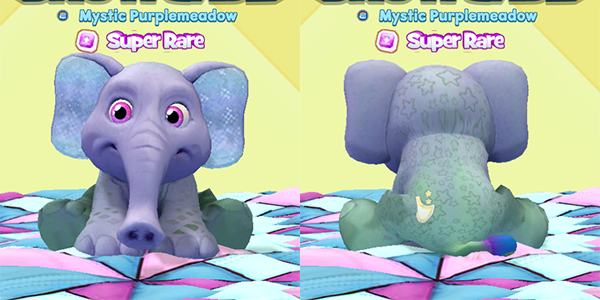 Another impressive elephant baby! The star patterns and harlequin sleeves are just lovely with this purple and green body. The pink eyes are pretty impressive with this color combination, too.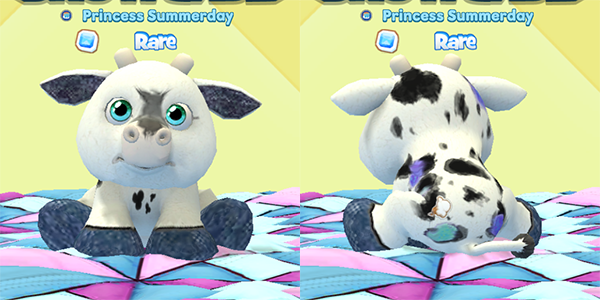 This splotchy cow is so fun! The back is an impressive combination of patches, and the popcorn patch is so cute on the chest. The nose patch is quite distinctive and the eyes are lovely, especially with the hint of denim in the feet. Though this was a cross between a cow and a moon bear, that vanilla scoop pet patch is courtesy of golden retriever in the history!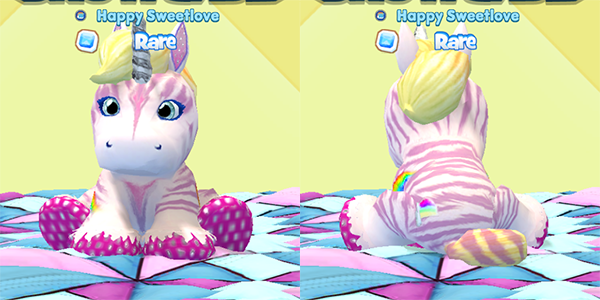 I don't think I've seen a striped tail before! I love this baby unicorn. There's a lot of color on this baby, which is always great to see, and the yellow mane is super cute. I love the intense rainbow on the arms, too.


Which of this week's babies is your favorite? I hope to see people dress their babies up in the Halloween costumes available in the W Shop right now. I can't wait for the Ghost event to start this Saturday — there's an awesome robot costume that's going to look great on my babies!


Download Webkinz Next now — available for iOS, MacOS, Android and Windows 10.