Happy Thursday!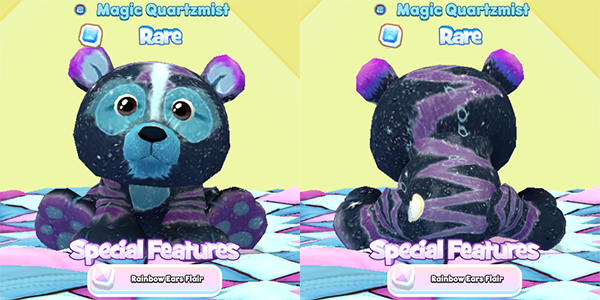 First up is this dazzling moon bear — this moon black body color is so dramatic. I love the slashes of purple color all over, the purple tipped ears, and the deep brown eyes. I haven't seen this intense face streak before and it's pretty cool. Very pretty moon bear!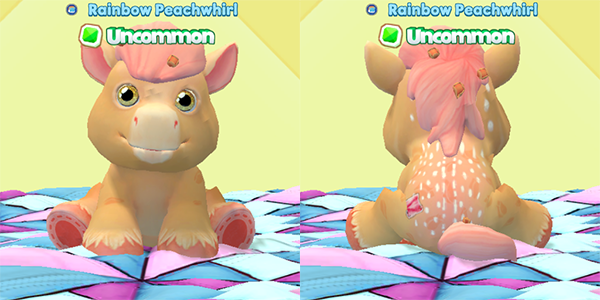 I've seen so many pretty ponies in the showcase and this is definitely one of them. This particular baby was crossed with a unicorn, but you can tell from the spots that there's a spring fawn in its history. I love the soft peach body color and the gold eyes match the color scheme perfectly.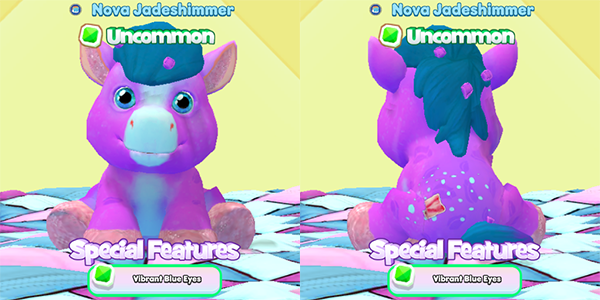 Another pony! This one has a beautiful purple body color — and I love the blue mane. These spots on its back are just adorable and I love the hint of purple at the tip of the tail. This cute pony has match ears and feet, thanks to a piggy! Those blue eyes top off the look.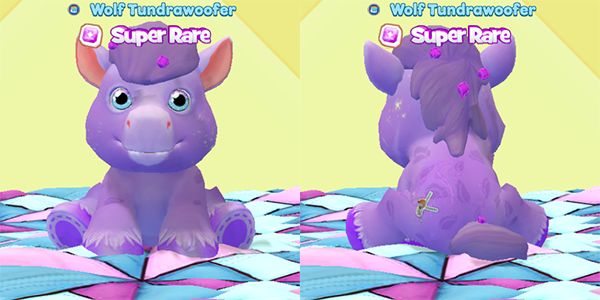 And another pony! This is a different purple, but it's also gorgeous. There's this lovely hint of sparkling stars that looks so cool on this color and these eyes are gorgeous!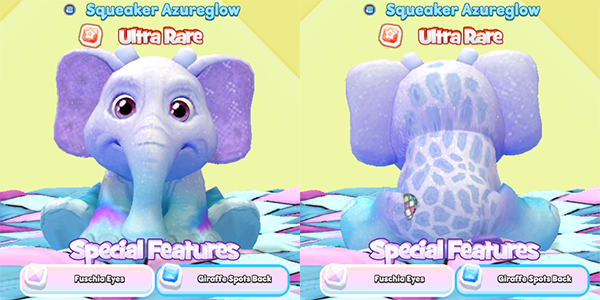 What a fancy elephant! I love this gradient body color, and there's so much sparkle and shine. The giraffe spots are super cute, but I love the detailing of the rainbow flair and the fuchsia eyes. Very pretty!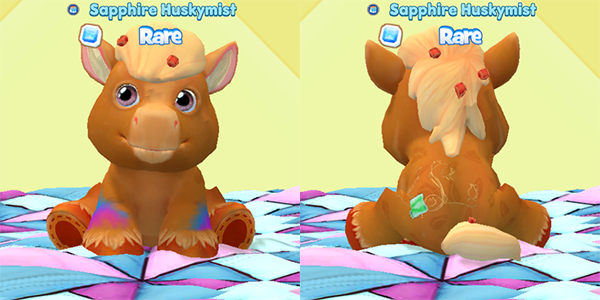 And yes, another pony! This brown pony has pretty peach hair and pink eyes. There's just a hint of rainbow to break up the natural coloring of this pet, and the red tulips stand out nicely from the hair. I'm a big fan of the green tulip, too!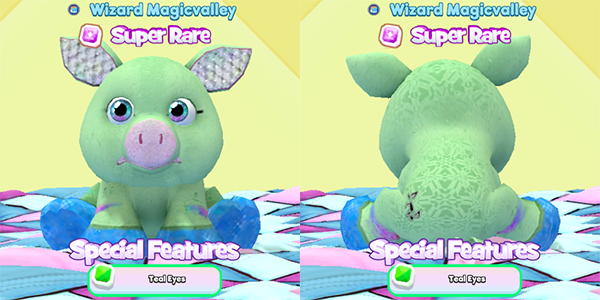 Last but not least, this lovely sparkly green piggie, perfect for St. Patrick's Day! The kaleidoscope back pattern is just lovely and looks cool with the rainbow on the legs. Those eyes are just gorgeous, picking up the color of the flair and the feet, and those sparkly ears are very dramatic. Love it!


That's it for today — there's been so many beautiful ponies in the showcase, so be sure to check them out regularly. I'll be sparking a pony tomorrow (maybe with a unicorn? maybe with a frog?), so I'm very curious to see what I get. Obviously I'd love a green pet in honor of St. Patrick's Day, but for once I'm not trying to hard for anything in particular! Hope to see you there.
Download Webkinz Next now — available for iOS, MacOS, Android and Windows 10.