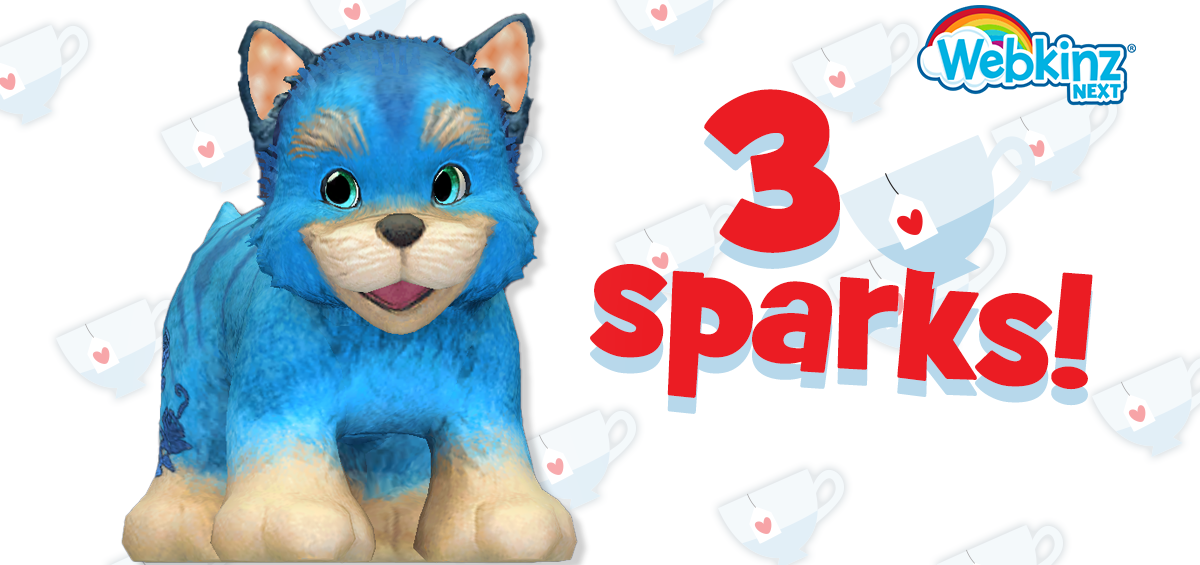 What kind of unique babies will we spark with this blue Teacup Yorkie?
Meet Cool Joe, the Blue Teacup Yorkie.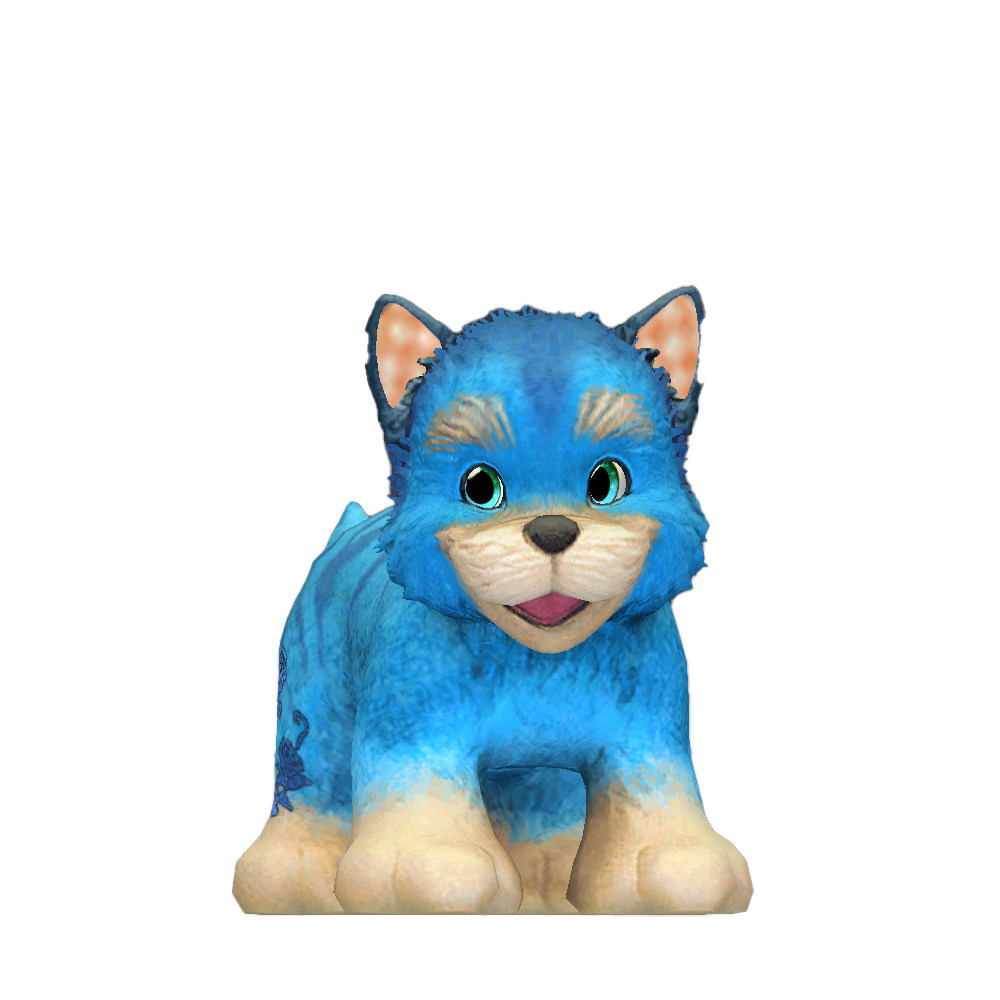 Cool Joe has awesome monochromatic flairs along his back and legs.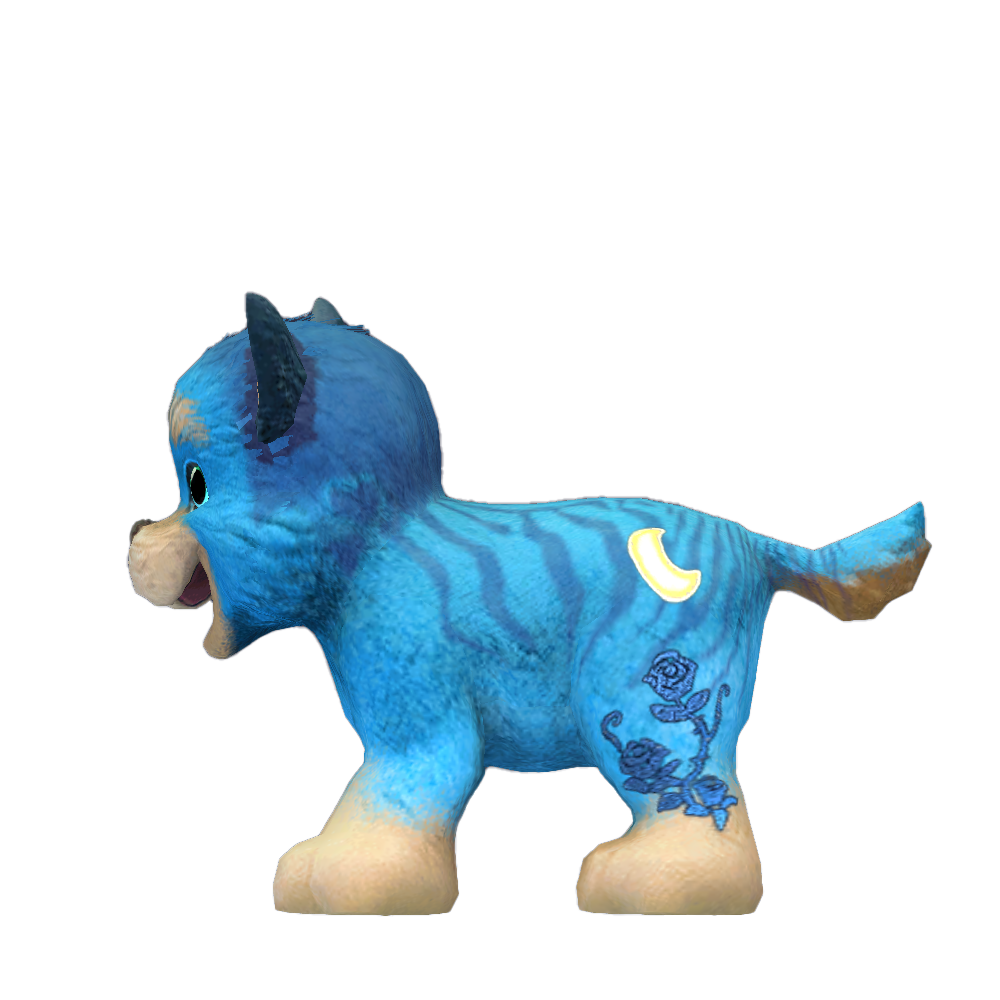 I quickly grew Cool Joe on a test account because I couldn't wait to see what my gen-3 babies would look like with his sparks! Let's take a closer look at all three of Cool Joe's sparks!


Pretty, the Pastel Yorkie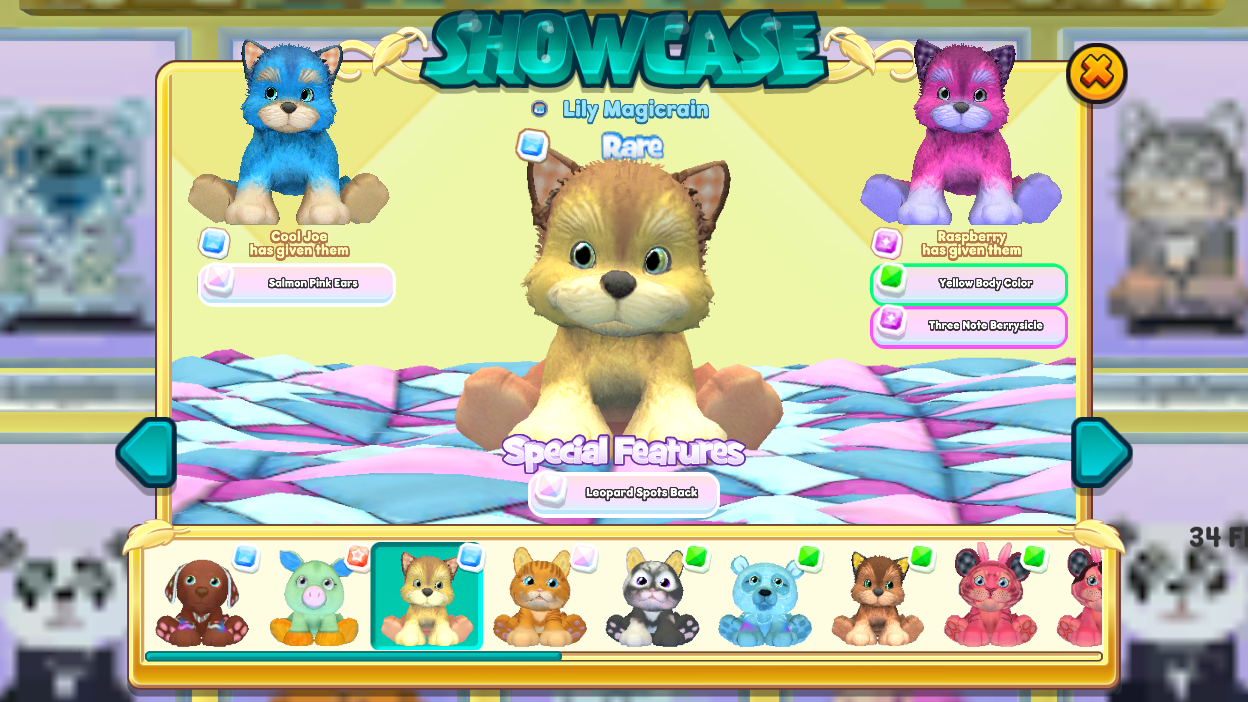 This pastel puppy looks gentle at first but spin her around and check out those leg and back flairs!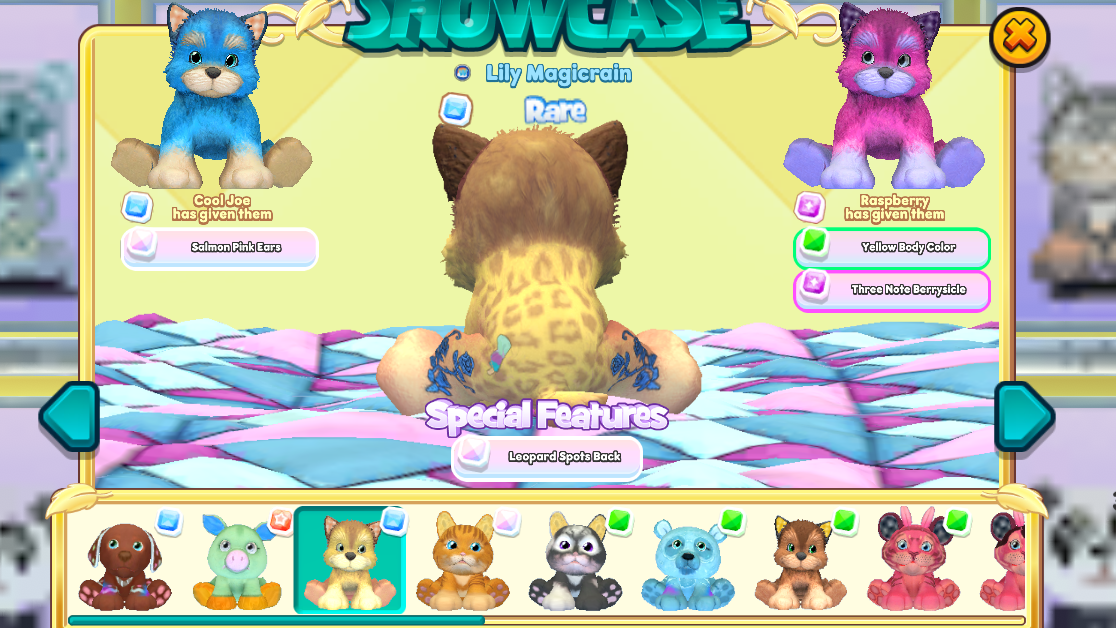 Now that's one versatile puppy!


Green Stu, The Ultra Rare Pig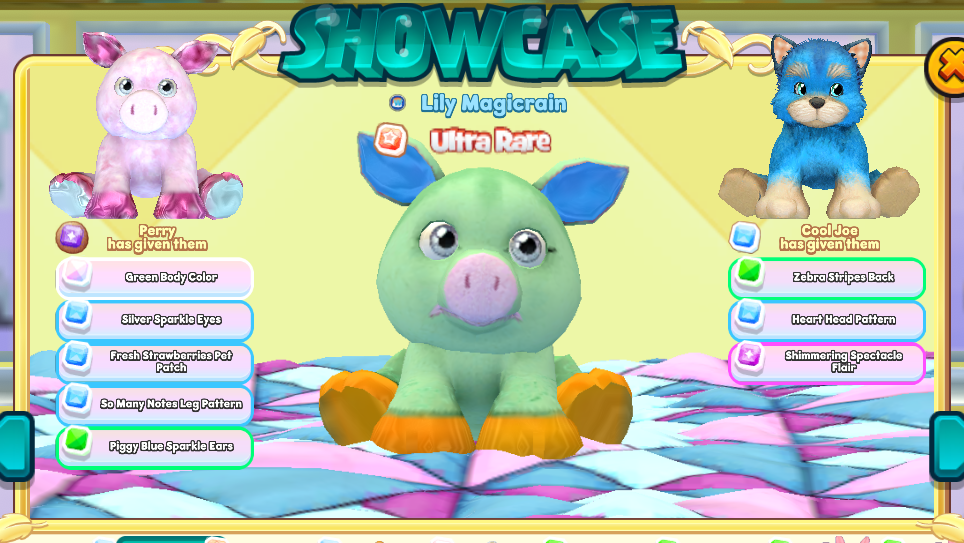 I had to try combining Cool Joe's sparks with Perry, my Super Rare Pinkalicious Pig. I was hoping to get a really cool colored pet and Green Stu did not disappoint! Green Stu's body color is adorable and those silver eyes are dreamy.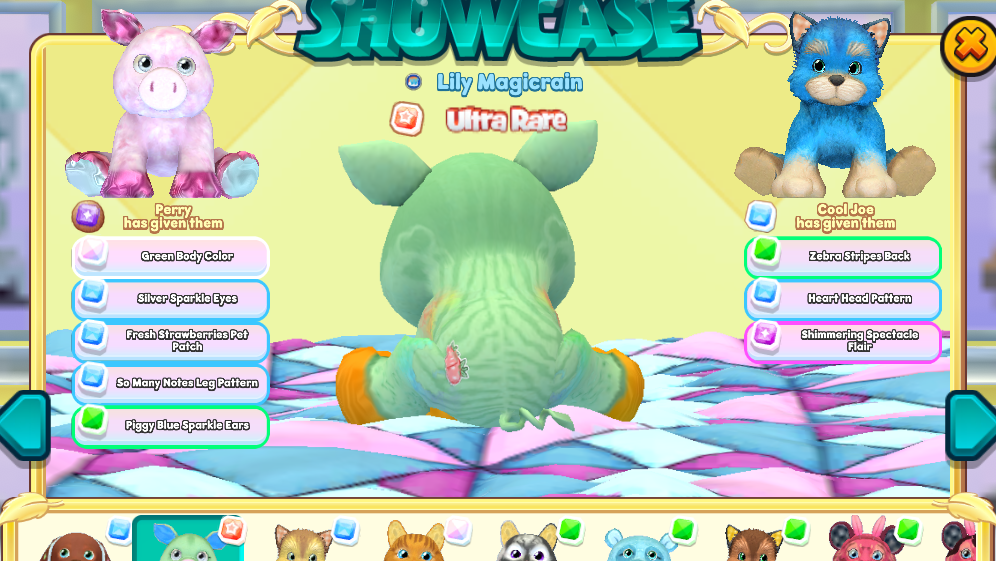 And, heck out the details on his back. His shoulder flairs are glorious! And the heart pattern on the back of his head? Green Stu, quit hogging the spotlight!
Ginger Dad, The Chocolate Gingerbread Puppy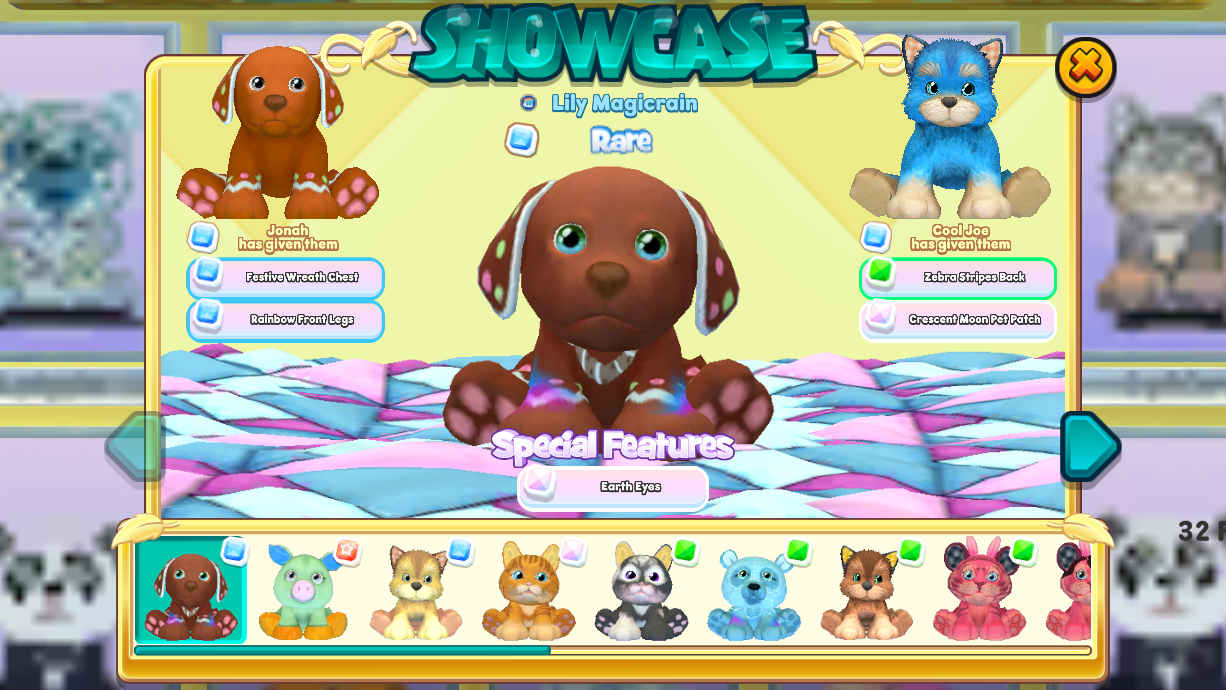 Finally, I had to try a holiday pet! Jonah, my Gingerbread Puppy, stepped up to the plate to help me spark Ginger Dad, a delicious pup with special green earth eyes, a festive wreath chest and rainbow flair legs.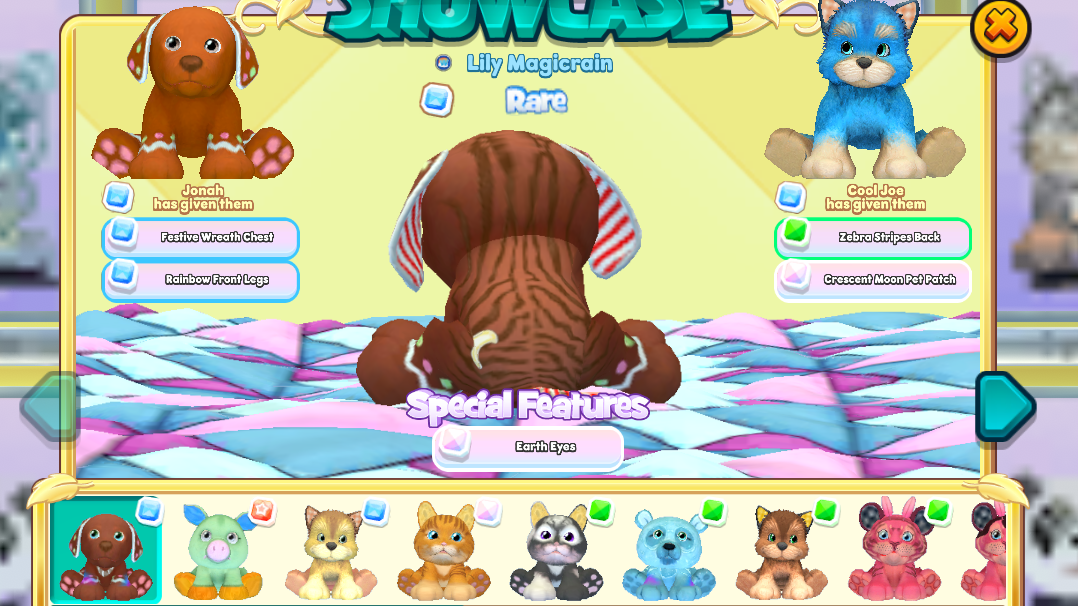 Spin Ginger Dad around to check out his candy cane inner ears. Yum!


I can't wait to grow this generation of Teacup Yorkie sparks. Make sure to check back soon for the fourth generation of Cool Joe!


Download Webkinz Next now — available for iOS, MacOS, Android and Windows 10.