The Wacky Zingoz Celebration may be over, but the fun can continue at home with your own version of Where's Wacky — a craft from our archives!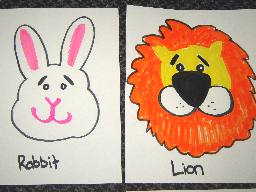 What you need:
20 pieces of 8 1/2 x 11 inch cardstock with Webkinz pictures on them – two of each type of picture (so they can be paired up)
Two or more friends
A large space to play
How you play:
Spread all of the cards out and turn them face down. Mix them around so you don't know which card is where. Take turns turning over two cards at a time to see if you can make a match. If you get a match, you get to keep the cards and take another turn. If you don't get a match, you have to let someone else have a turn. Whoever has the most pairs of cards at the end of the game is the winner!
This game is SO much fun to play with two or three friends – especially outside, on a warm sunny day!
Do you have a great idea for a craft, recipe or party game? We'd love to hear them!