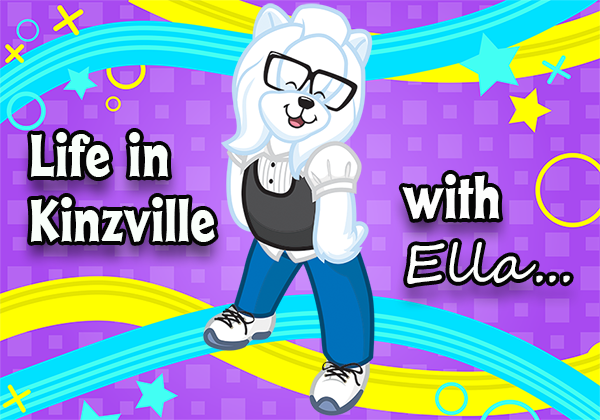 September is around the corner and I've got school on my mind. I was trying to think: what are some other ways to work on my skills? I mean, the Kinzville Academy is open year-round, but sometimes you want to learn outside of the school environment, you know?
I often spend time at the Kinzville Park — it's a great place to meet people (social skills!), play some of the board games (strategy and logic!), and, of course, tidy up! While I'm pretty confident in my recycling and composting skills, it's always good to practice, and it's good for the environment, too!
The Arcade is a GREAT place to practice skills. If you're interested in honing your math skills, Booger Gets An A has got you covered. Typing? Lunch Letters. Need to work on your vocabulary? Both Quizzy's Word Challenge and Eager Beaver Adventure Park can help you get creative with your words. Where's Wacky is great for training your memory, while Pizza Palace is great practice in project management, and you can work on your logic skills with Skunk Sweeper.
An obvious place is Quizzy's Question Corner — there's a variety of subjects and age groups, so you can practice the areas that interest you most, or that are most appropriate for your age group. There's also the daily questions — great for general knowledge, and for working on good habits!
Now the room… between budgeting at the W Shop and working with color theory on your interior design… there's tons to practice in your room! Have you ever designed a room around a specific challenge? Think about how a studio apartment might be decorated, how you might arrange tables in a small restaurant, how to keep things accessible and easy-to-use… there's so much to do!
Do you have any other suggestions for skills to practice in Webkinz World? Let me know in the comments below!
Until next time, it's been real
XOXO
Ella