Happy Spring Celebration, fellow Citizens of Kinzville!
Be sure to log in to your Webkinz Classic account across any platform today, Sunday, April 4th, to receive your 2021 Spring Celebration Gift Basket!
When you drag it into your pet's room, you'll receive an in-room version of the basket which can be used to store food, along with a Bouquet of Lilies, and a 2021 Milk Chocolate Egg that you can feed to your pet and receive another random spring-themed prize!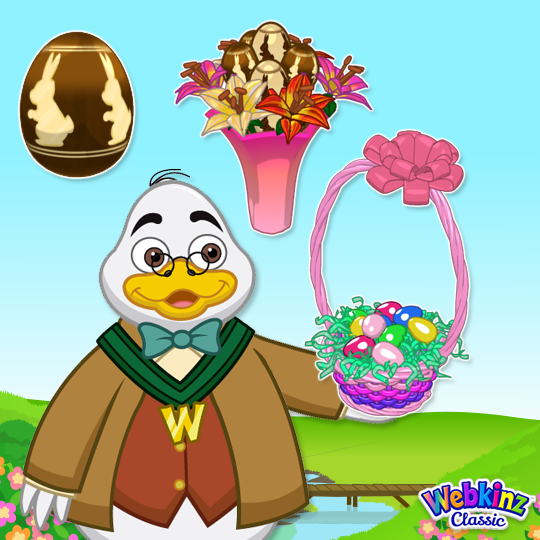 Also be sure to log in to your Webkinz Next account today to receive a Spring Celebration Gift as well! This one contains a Potted Chocolate Egg Plant, a Chocolate Egg, and an Egg Painting Station!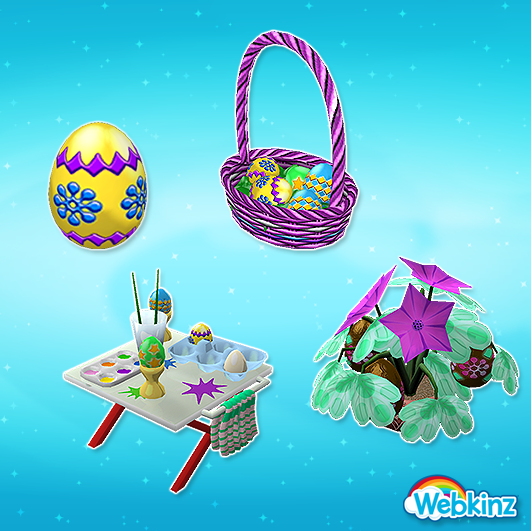 Download Webkinz Next now — available for iOS, Android and Windows 10.
I hope you have an egg-cellent day!