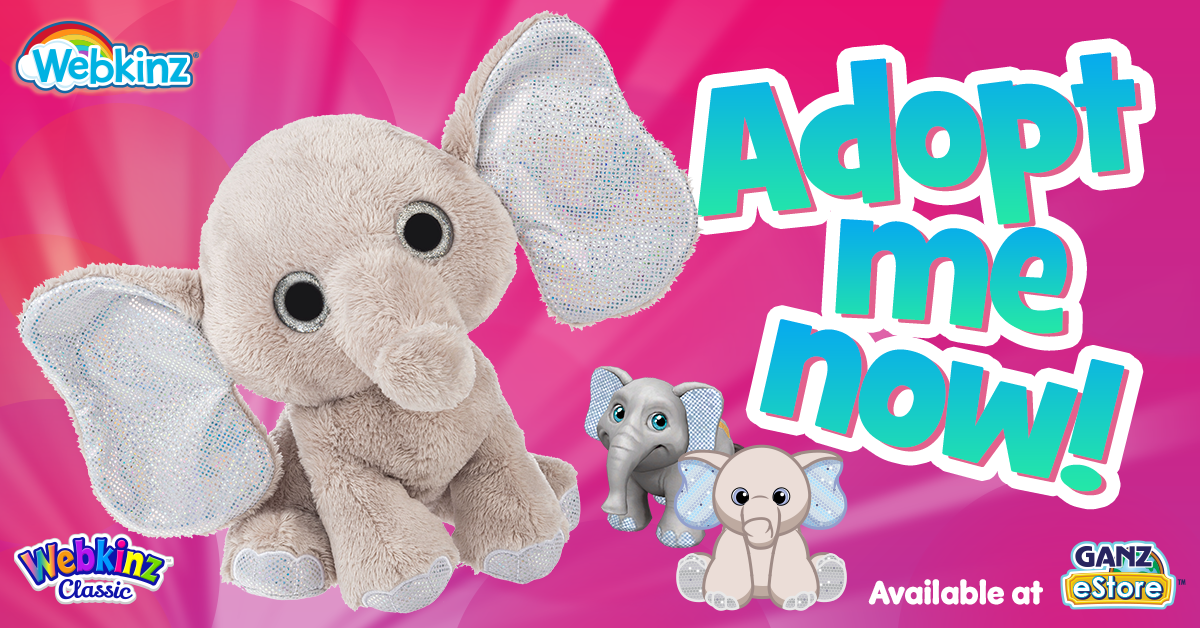 The NEW first edition Plush Elephant is here and it's making a BIG splash.
This 8" plush Webkinz pet is now available for purchase!


Each Plush Elephant comes with TWO adoption codes: One for Webkinz Classic and one for Webkinz Next.
Adopt your Webkinz Elephant today and you'll be celebrating with a wild giftbox: A Creamy Peanut Parfait and a Saharan Savannah Shower.


And, in Webkinz Next you, can take your new Elephant to the adoption center to spark adorable baby Elephants!

Visit the Ganz eStore TODAY to meet your new Plush Elephant.


Download Webkinz Next now — available for iOS, Android and Windows 10.