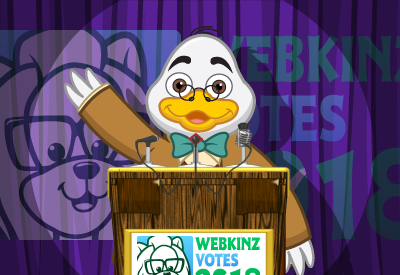 To my fellow citizens of Kinzville,
For the last 2 years it has been my honor to serve as your mayor. In that time, I hope that I have carried myself with the same sense of compassion, competence and courage that you remember from my days at the clinic. Continuing to make Kinzville a caring place has always been my number one priority.
I've enjoyed meeting so many of you during my visits to the Kinzville Park. It was a great opportunity for me to listen to your thoughts and concerns about our shared community. I was listening when those of your with large families of pets said it was hard to take care of so many every day. To help alleviate that burden, I'm proposing that we create an additional way to care for your pets.
In the same way that we added Happiness, Hunger, Energy and Family Score boosts to all showers during my tenure as mayor, I believe we should do the same for saunas. We released one as a Deluxe Day prize this past year, but if I'm re-elected, I will make it my priority to make one that's available to everyone, and to make all saunas provide care for your pets.
Democracy is a precious thing because when everyone participates, it holds our government officials responsible for their actions.  I hope you feel I have served you well as your mayor, and would be honored for the opportunity to continue building an even more successful future.
Remember voting opens on Thursday, November 29th, until Sunday, December 2nd. I hope you will consider voting for me, Dr. Quack, the name you trust!
Take care, Kinzville!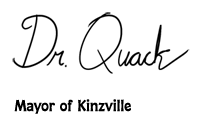 *P.S. – I am once again visiting the Kinzville Park from today until Wednesday, November 28th! I hope you can drop by to show your support. As a thank you, I'm giving away a gift box containing a random campaign item. You can see them here.