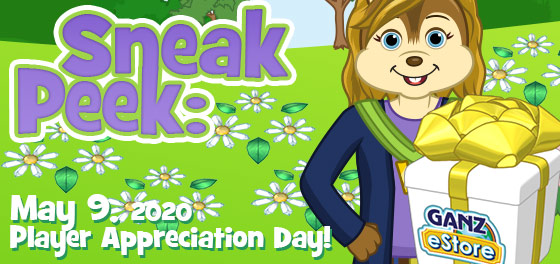 This month Player Appreciation Day falls on May 9, and here's a sneak peek at your gift, a Gift Box containing five Daisy Mosaic Tiles!
Log into Webkinz on May 9, 2020 to have this Gift Box added to your dock, then drag the Gift Box into your pet's room to get your tiles!
Player Appreciation Day
Don't forget to log in on May 9 to get these beautiful tiles!
So fab. So fun.