Hey guys, Michael Webkinz here with a special report! Daisy is tweaking her menu on June 6th by adding 2 new dishes to her diner. Your pets will love the Salted Soybeans and the Organic Ice Pop, the perfect pairing of salty and sweetness!
Chef Doe will also be retiring the Avocadoe Ice Cream to make room for the two new items. So, head to Daisy's Diner before June 6th for the chance to grab some Avocadoe Ice Cream before it's gone for good: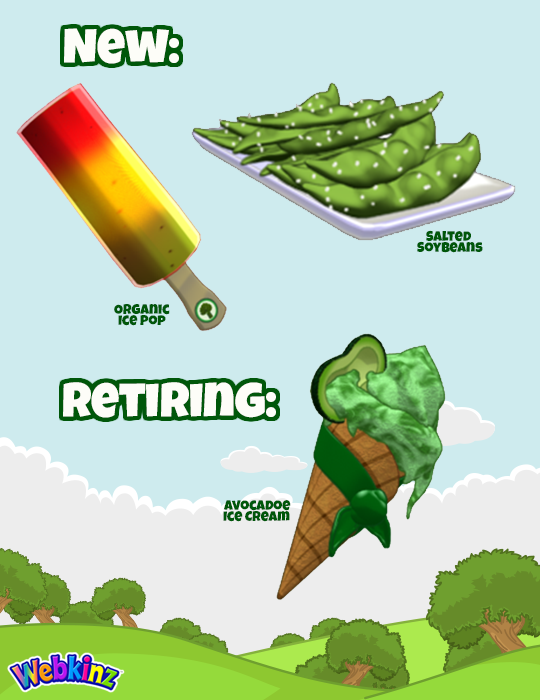 Starting on the 6th, you'll also have the chance to solve a brand new secret recipe! Combine 3 foods from Daisy's Diner on a stove, blender or sandwich maker to try and make a Savory Fruit Sundae… delicious!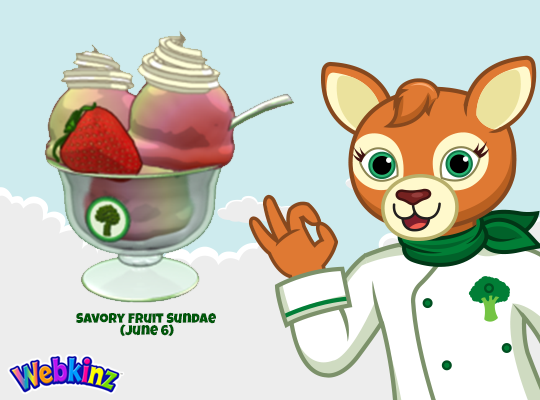 Visit Daisy's Diner in the Clubhouse and click on Daisy for a tasty dish every day… on the house!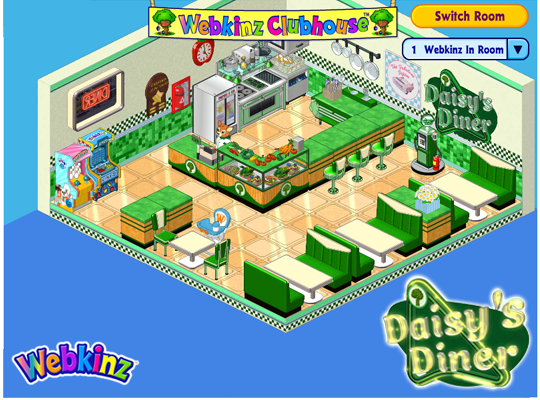 Do you think you know how to make a Savory Fruit Sundae? Let us know by leaving a comment below…
This has been Michael Webkinz reporting for Webkinz Newz!