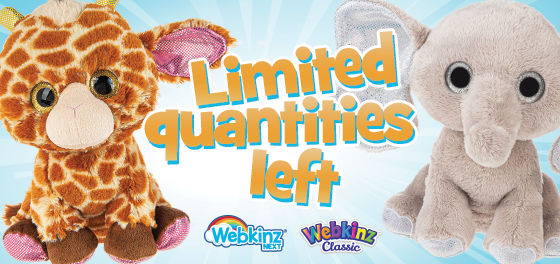 Breaking Newz! If you haven't adopted a plush Giraffe or Elephant, we've got one BIG reason to order yours as soon as you can. The Giraffe and Elephant are the next Webkinz plush to sell out. Only limited quantities of each plush are available from Amazon.com in the U.S. only. Visit our Amazon store today for details.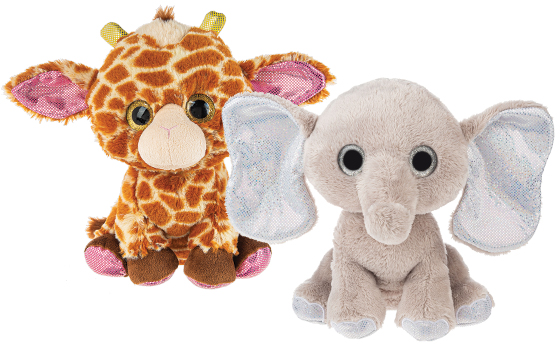 Each Webkinz plush comes with two tags, one for Webkinz Classic and one for Webkinz Next so you can adopt your new pet in both games!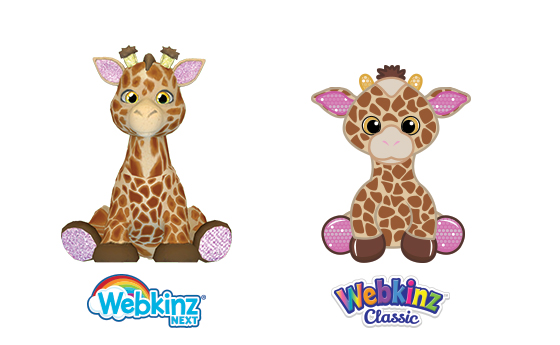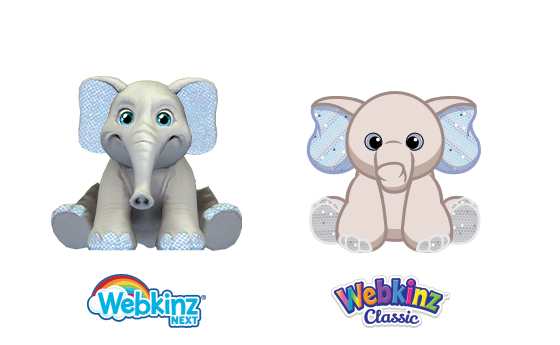 And, in Webkinz Next, each pet comes with three sparks. That's three chances to spark a wildly adorable baby Giraffe or baby Elephant.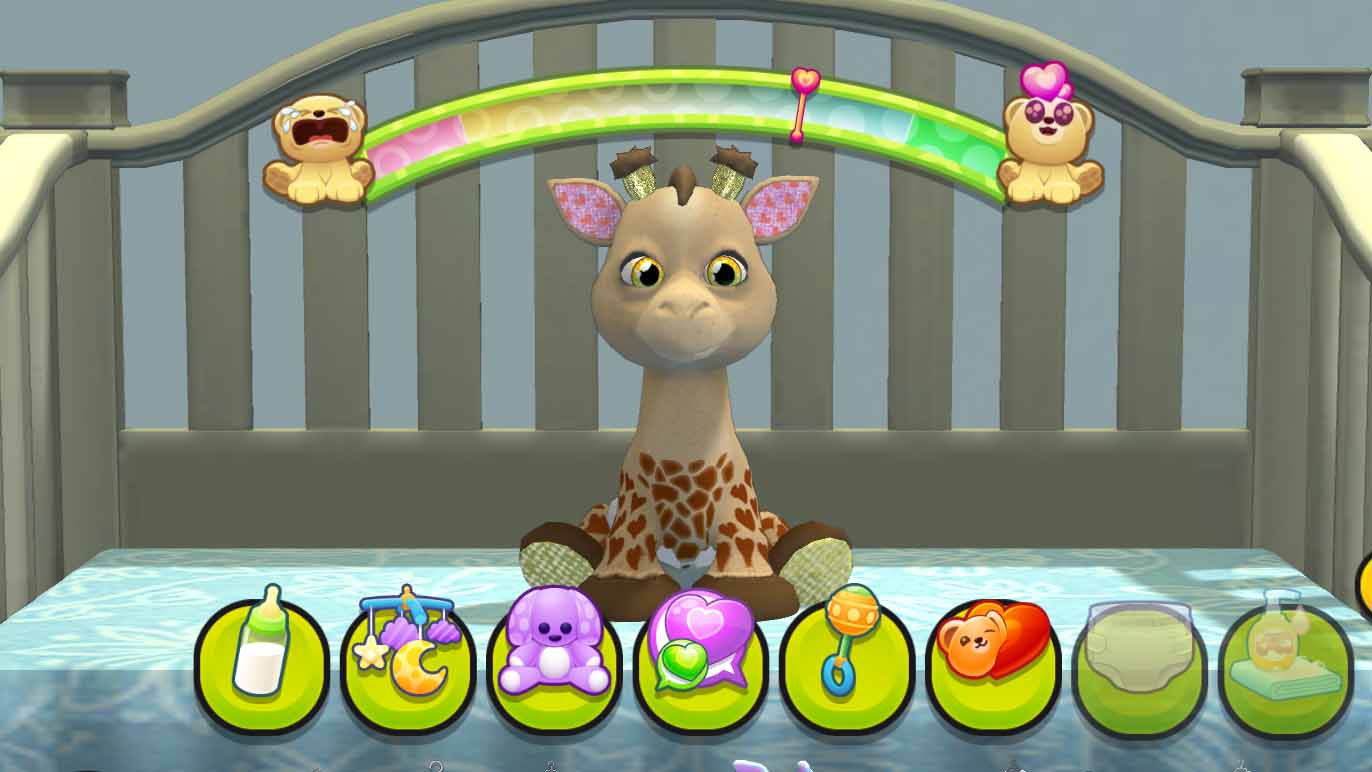 Giraffes and Elephants each have special features that can't be sparked from any other pet such as the Elephant's peanut Pet Patch and the Giraffe's spots. Don't miss your chance to adopt a parent Elephant and Giraffe so that your babies can also have these unique features.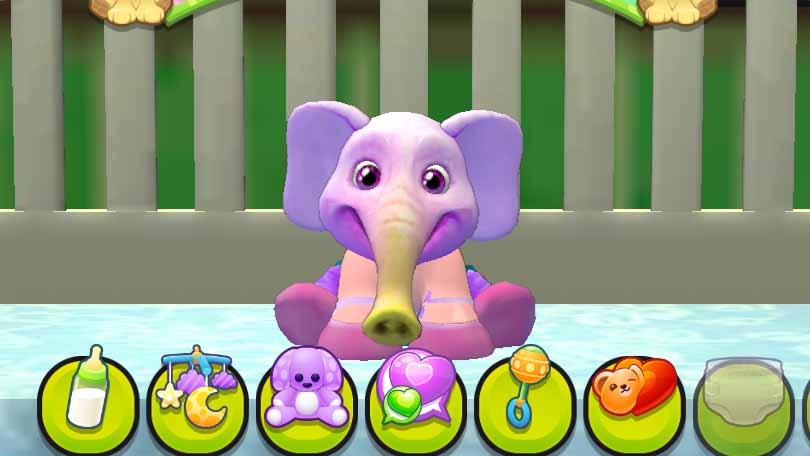 Remember, limited quantities of these two plush are only available for U.S. customers on Amazon.com and once they are gone, they're gone. So, you HERD it here first! Don't miss your chance to adopt these pets in BOTH games.