Hoo-hoo Kinzville! It's me, your mayor—Dr. Quincy Quack! I'm here again to tell you all about what's new in Webkinz World today! Let get started, shall we?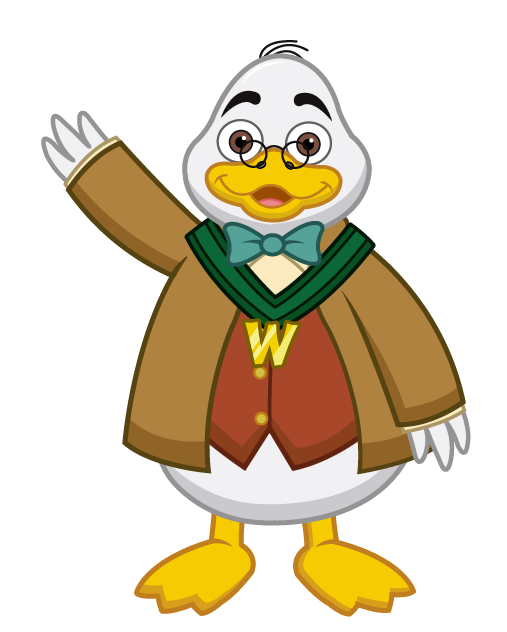 Pet Medallions are a whole new way to get more Webkinz pets, just by playing! Prize pools all around Webkinz World have been updated to include these medallions, including a new prize drop system in the Arcade! Track and manage your Pet Medallion collection in My Pets. Check out our other post today on Webkinz Newz to learn more about this cool new collection system!
While you're winning prizes around Webkinz World, you may notice a few new ones have been added to the pool, including a Decorative Vase, a Metallic Lake Sign, and a Cookbook Shelf! To make room for these new prizes, we've retired a couple of older prizes—the Glass of Lemonade and the Portable Telephone.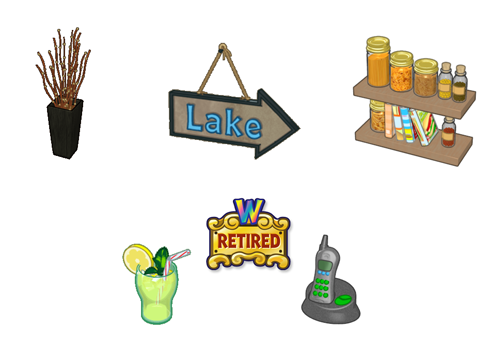 Do you get goofy over gumdrops? Then you are going to love our NEW Goody Gumdrops game in the Arcade!  Jump and eat gumdrops while watching out for obstacles in this sensational side-scrolling game! There's even a new trophy to earn the first time you get far into the game!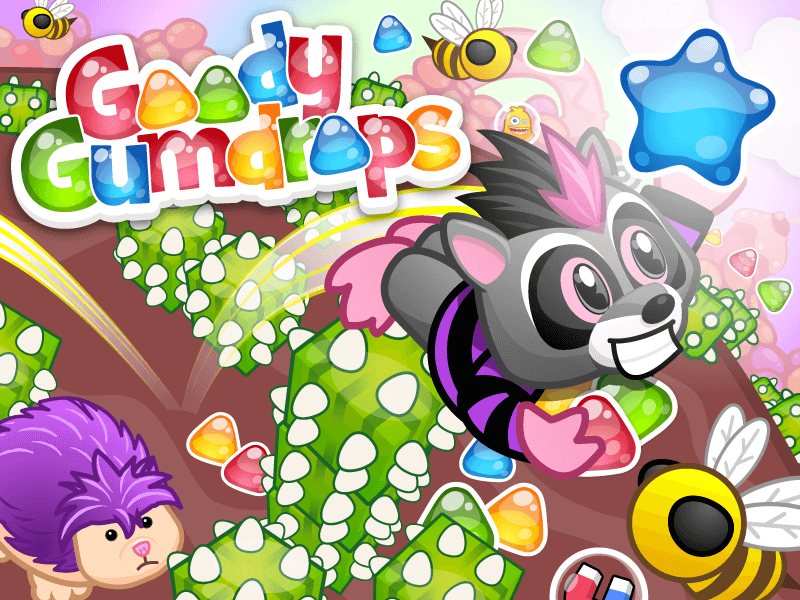 Visit Daisy Doe in the Clubhouse and click on her to receive an awesome organic food prize every day! We've just added a couple of new items to the pool of prizes, along with a new secret recipe for a Savory Fruit Sundae!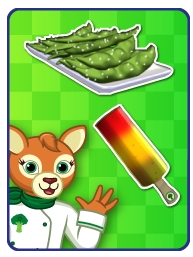 Our next Webkinz Shopping SPREE runs from Sunday, June 10th until Monday, June 18th! Log in each day to your Webkinz account on either web or mobile to receive a sweet summer piece of clothing for your pet!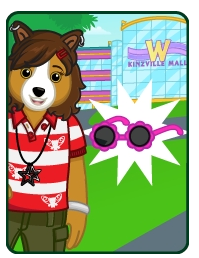 Speaking of SPREE, we've just updated the prizes inside the SPREE Shopping Bag! Now each time you open it, you'll find 3 prizes: a random Mall food item, a random Mall clothing item, and a SPREE Bonus Roll! You'll also be able to find a few of the former shopping bag prizes in the Outdoor section of the WShop!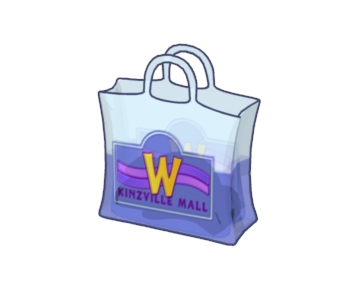 You can also find new items in the SPREE Mall to spend your credits on! Next time you reach the end of the game, pick up some Designer Glasses, a Golden Leaf Dining Table, a Golden Leaf Dining Chair, A Golden Leaf Hot Tub, a Dogbeard's Gold Arcade Unit, or a Perfume Booth! To make room for the new stock, we've retired the Giant Zingoz Plushy and the Link'D Arcade Unit.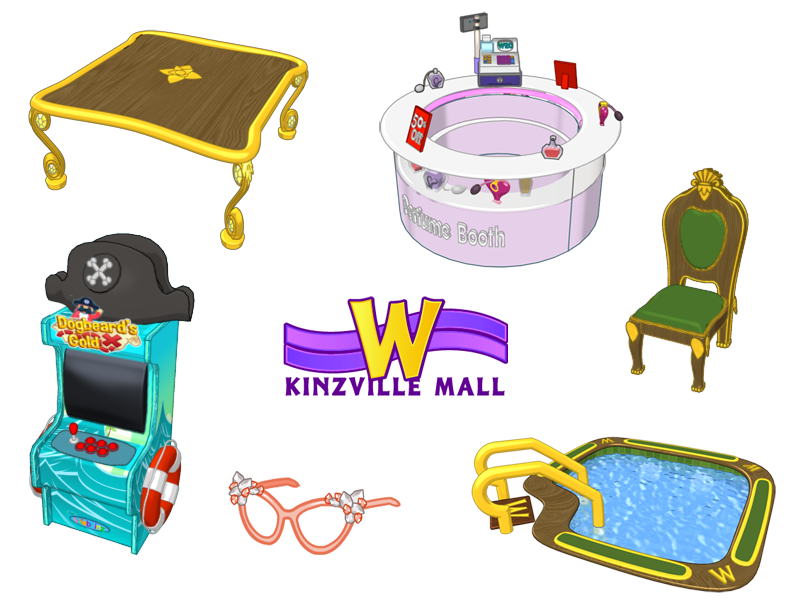 The 2018 Webkinz Berry Fest starts on Tuesday, June 19th and runs until Thursday, June 28th! Look for berries on the Today's Activities schedule, the Wheel of YUM, and even floating across your screen! Each berry can either be used to fill up your jam jar collection in Jumbleberry Fields, or you can feed them to your pets for prizes! The Polarberries and Goo-Goo Berries both have updated prize pools!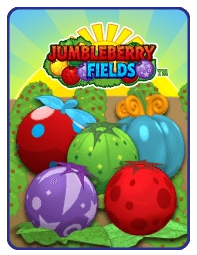 There will also be a Berry Fest Challenge running during this time! If you missed our Jumbleberry Fields Trophy Challenge, you're in luck! Once you complete all of the tasks in this year's Berry Fest Challenge you'll win a Moonberry Basket, along with a Jumbleberry Fields Trophy!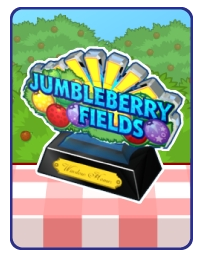 You'll want to fill up those jam jars faster because we've just updated the prize pools for each berry! Each time you fill up your jars playing Jumbleberry Fields you can choose one of these new prizes! To make room on the preserves shelf, we've also retired a few of the older items.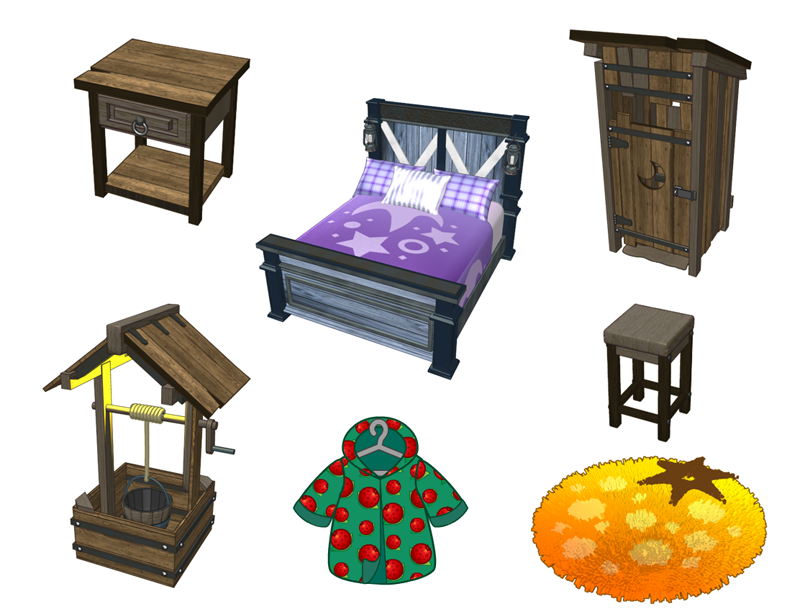 Summer starts in Webkinz World on June 28th! Log in to your Webkinz account on web or on the mobile app to receive a special gift: a Summer Sensation Painting! Also as part of our Summer Sensation celebration, you'll find the Super Wheel available for a spin on June 28th!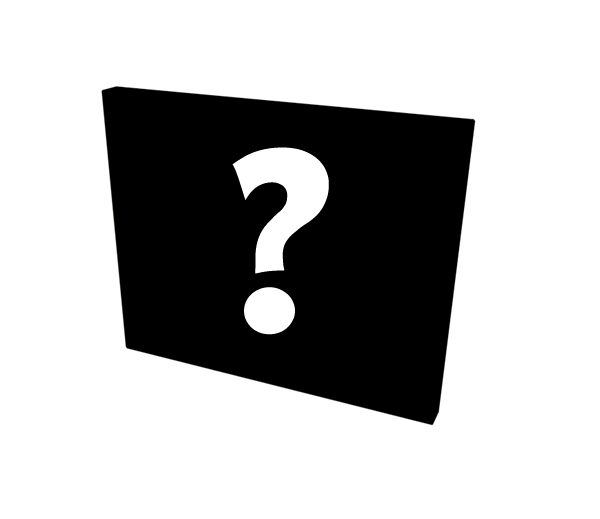 We're having a Wacky Weekend event running from June 29th to July 1st! If you reach a score of 11,500 while playing WackyER Zingoz during that weekend, you'll win some fabulously formal Wacky attire for your pet!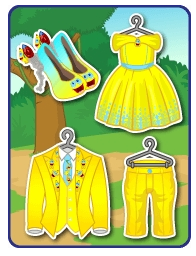 If you like flexing your fashion sense, you're going to love our next trophy challenge! Play the SuperModelz Trophy Challenge from July 2nd to 6th! Once you complete all of the tasks, you'll win a SuperModelz Trophy!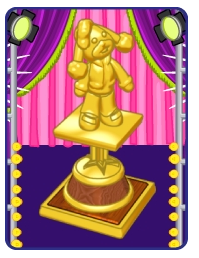 Speaking of challenges, Deluxe Members will have their own special challenge to complete during the month of July. Once all of the tasks are finished, they'll be awarded a Candy Striped Dresser!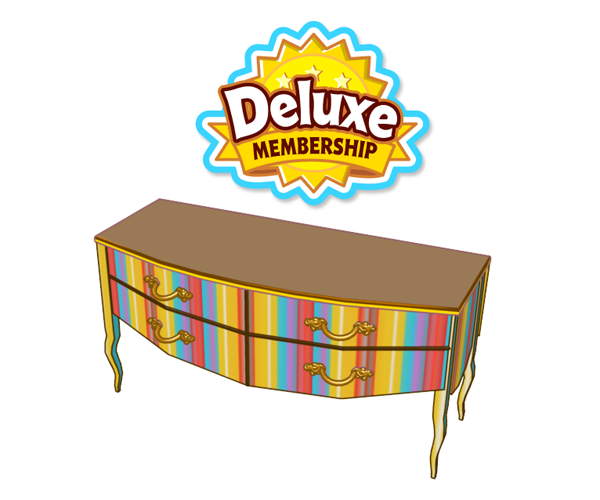 Deluxe Members also receive a monthly gift box containing their choice of an item from the NEW Cozy Condo room theme, along with a special piece of clothing that can't be found anywhere else! July's Deluxe clothing item is a Solar Flare Dress!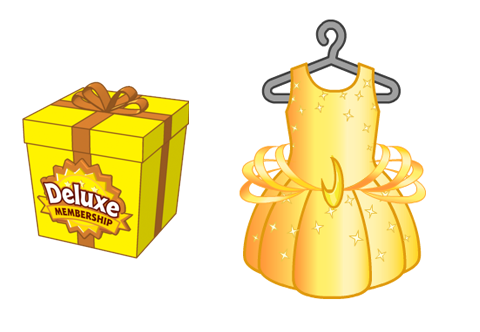 The 2018 Marshmallow Collection event starts on July 1st and runs for the whole month! Send your friends daily requests for marshmallows and you'll earn the 5 milestone prizes along the way! You can keep collecting prizes as many times as you want until the end of July!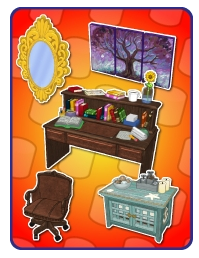 Looking to throw the ultimate summer party for your pet and their friends? The Summer Party Packs are available once again the WShop!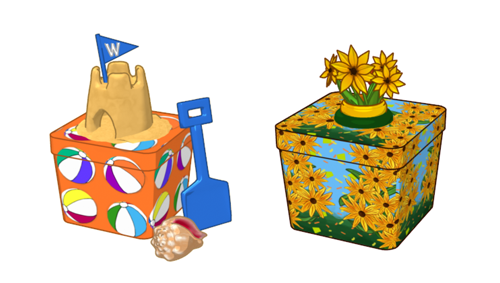 If you love spinning wheels and winning, you'll be excited to learn that we've once again updated the prizes on the Wheel of Wow for web and mobile, along with the Wheel of Deluxe!
Well now, that sounds like lots of fun! Stay tuned to Webkinz Newz for more exciting announcements!
Take care, Kinzville!