Hoo-hoo Kinzville! It's me, your mayor—Dr. Quincy Quack! I'm here again to tell you all about what's new in Webkinz World today! Let get started, shall we?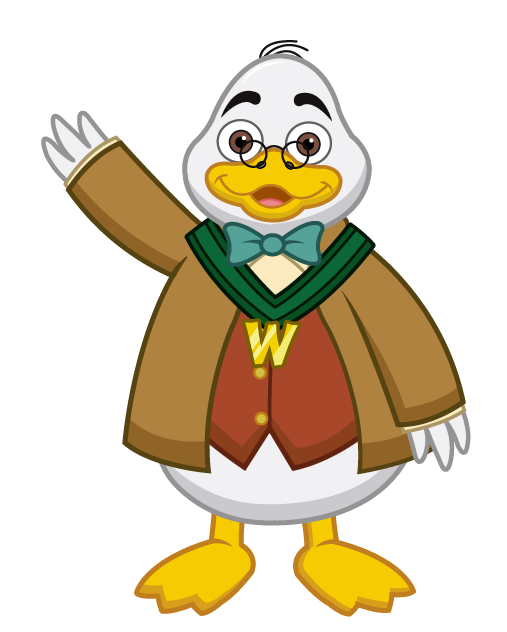 The next time you adopt a new pet, you might just get 1 of our 3 NEW Exclusive items! Looks for the new Weathered Wood Armoire, the Peridot Geode Divider, or the Giant Gladiolus Garden in your next Bonus Box! If you've been saving up your Wish Tokens, you can also find these items at the Wish Factory. To make room for the new stock, we've retired the Seaside Palace Sandcastle and the Time Warp Clock.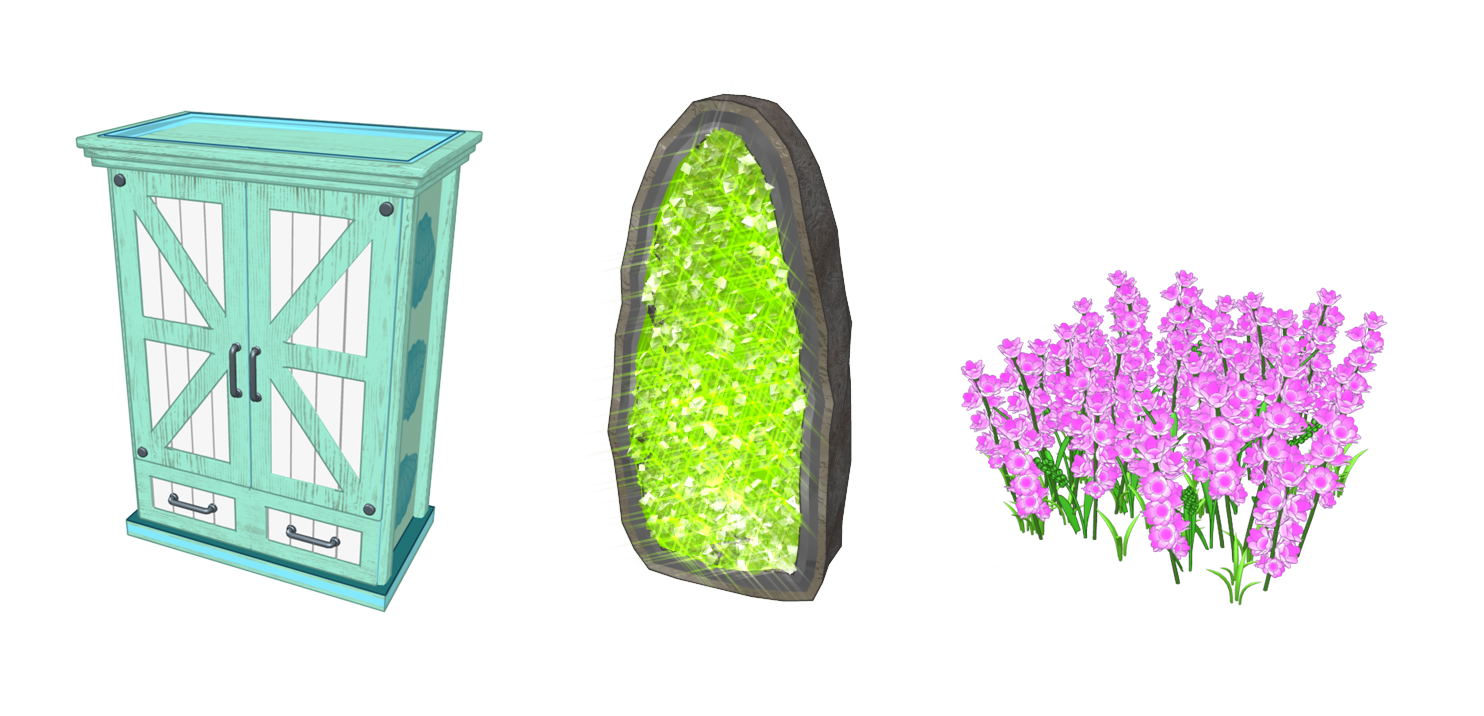 There's also a NEW Superbed inside the Superbed Box! The Waterfall Bed is one wonderful waterbed that will make your pet fall fast asleep! To make room for this new prize, we've retired the Sugary Sweet Dreams Bed.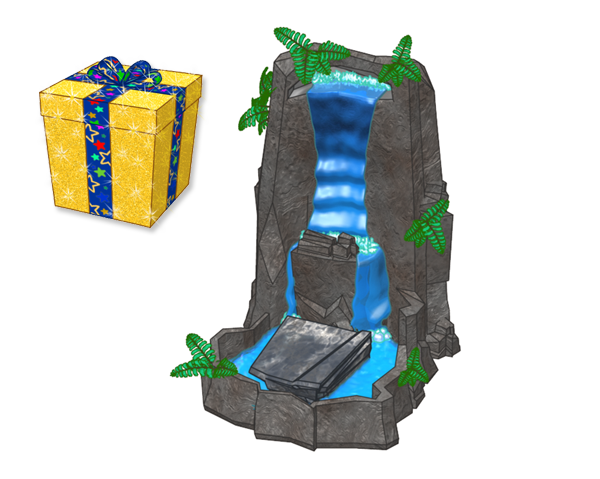 We've added another 6 new Pet Medallions to collect! Visit My Pets to see how many you need to collect before you can adopt a free Tree Frog, Pig, Panda, Baby Penguin, Whimsy Dragon, or even a Signature Australian Shepherd!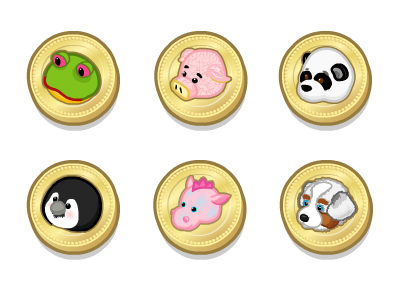 We've also made Pet Medallions easier to collect! Watch out for a floating medallion to appear on your screen. When you click on it, you'll win one random Pet Medallion daily!

3 NEW fan-designed Pet Buddies have been added to Webkinz World! Watch for the announcement by the Ganz eStore when you'll be able to pick up a Balloon Dog, an Octopus, or a Woodland Spirit buddy for your pet!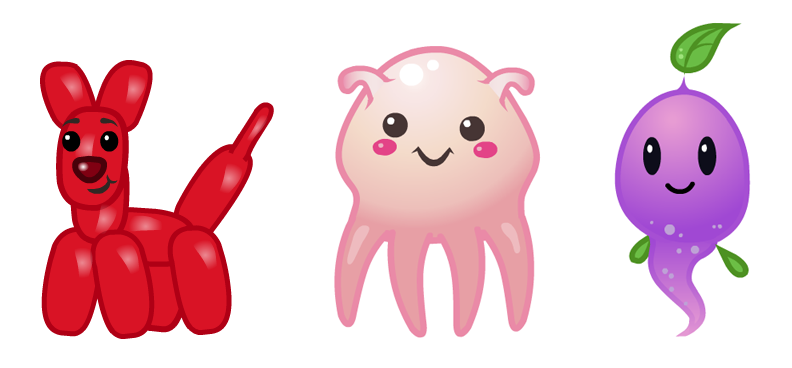 Our latest Wacky Zingoz Celebration event features a floating Wacky starting today, August 1st, and running through Sunday, August 12th! Click on him to receive a Wacky Lemon Ice Pop. If you feed your pet the ice pop, there's a chance you'll win a Wacky Go Kart!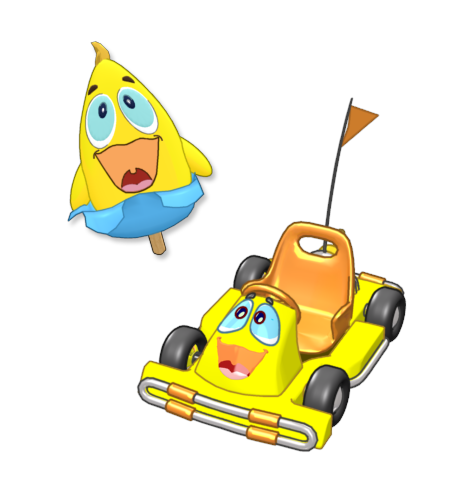 Also as part of our Wacky Zingoz Celebration event, the Master Blaster 600 Trophy will be available until August 12th for anyone who hits Wacky over 600 feet playing Wacky Zingoz in the Arcade!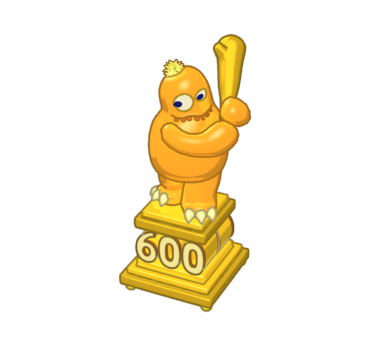 There are also new prizes available for a limited time when you play WackyER Zingoz! Get a score greater than 11500 points playing the game between August 1st and August 12th and you can win a Wacky Racing Suit, a Wacky Racing Helmet, a Wacky Knapsack, or a pair of Wacky Sunglasses!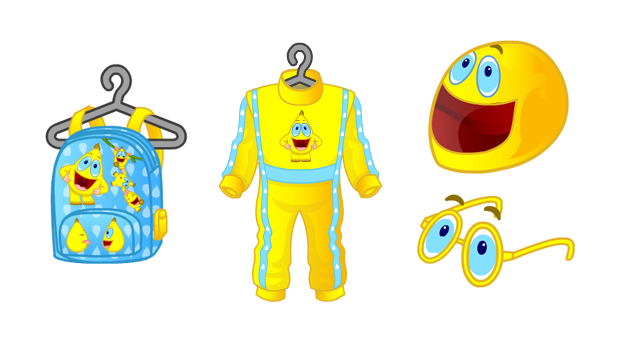 Players can also participate in our Wacky Zingoz Challenge, running for the entire month of August! Once they complete all of the tasks, they'll win a Wacky Trophy Pedestal and a NEW Wacky Scooter!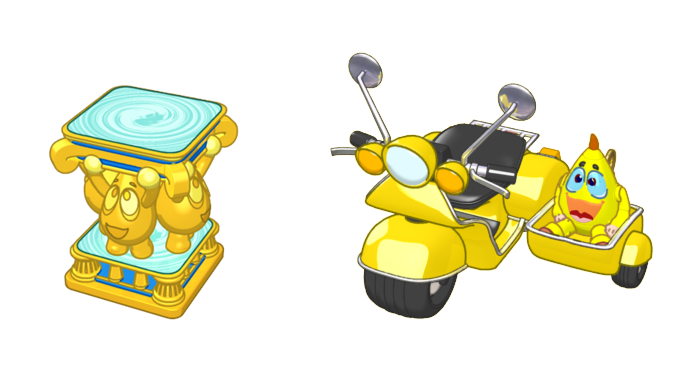 Our next Deluxe Day arrives on Saturday, August 11th! Deluxe Members who visit the Today's Activities on that day will find a list of special activities just for them, along with a special prize: a Wacky Slippy Slide!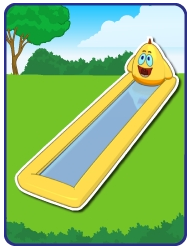 A reminder that the August Deluxe Challenge starts TODAY! Once Deluxe Members complete all of the tasks, they'll be awarded a Whimsy Dragon Poster, along with a NEW Whimsical Rocker!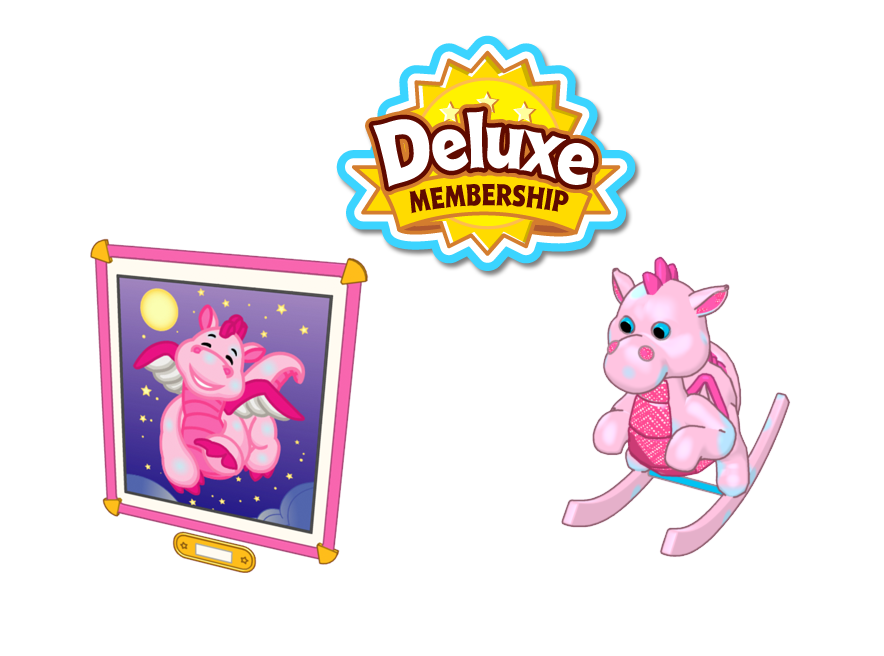 Deluxe Members also receive a monthly gift box containing their choice of an item from the NEW Cozy Condo room theme, along with a special piece of clothing that can't be found anywhere else! August's Deluxe clothing item is a pair of Solar Flare Flats!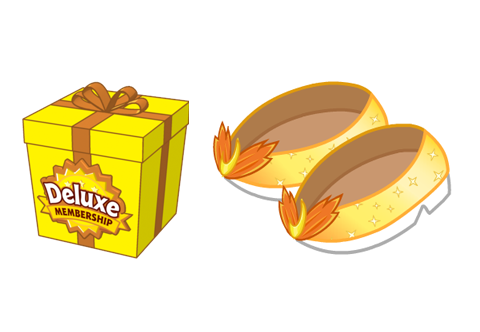 Also, starting with August's Deluxe Gift Box, we've included a Deluxe Medallion Gift Box! When they open it, Deluxe Members will receive 10 random Pet Medallions! 5 medallions will be from a common pool, 3 from an uncommon pool, 1 from a rare pool, and 1 from a pool that includes all medallions—including the possibility of getting an Any Pet Medallion! If you like collecting Pet Medallions, Deluxe Membership is now even better!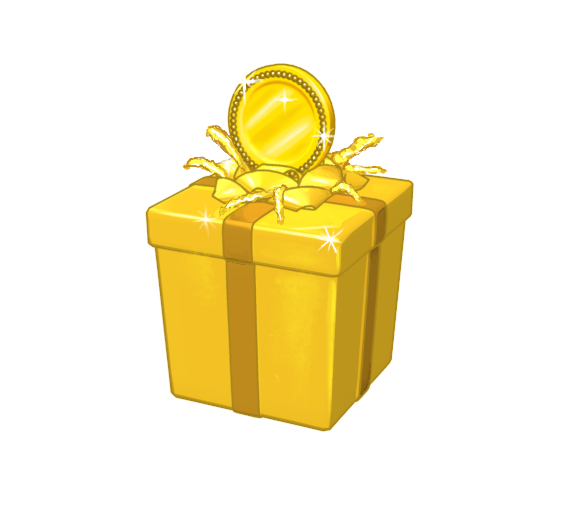 Our next Super School Giveaway event runs from August 13th through September 7th! Log in to your account each day on either Webkinz.com or the Webkinz mobile app to receive a special prize! Watch for some cool NEW fan-inspired prizes, with the Marching Band outfit and instruments awarded around the weekends!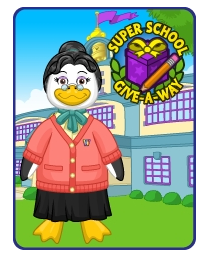 There's also a Super School Challenge running at the same time—August 13th through September 7th! Once players complete all of the tasks, they'll be awarded several prizes, including some Kinzville Academy Wallpaper, a Game Day Bench, Game Day Bleachers, and a KVA Confetti Cannon!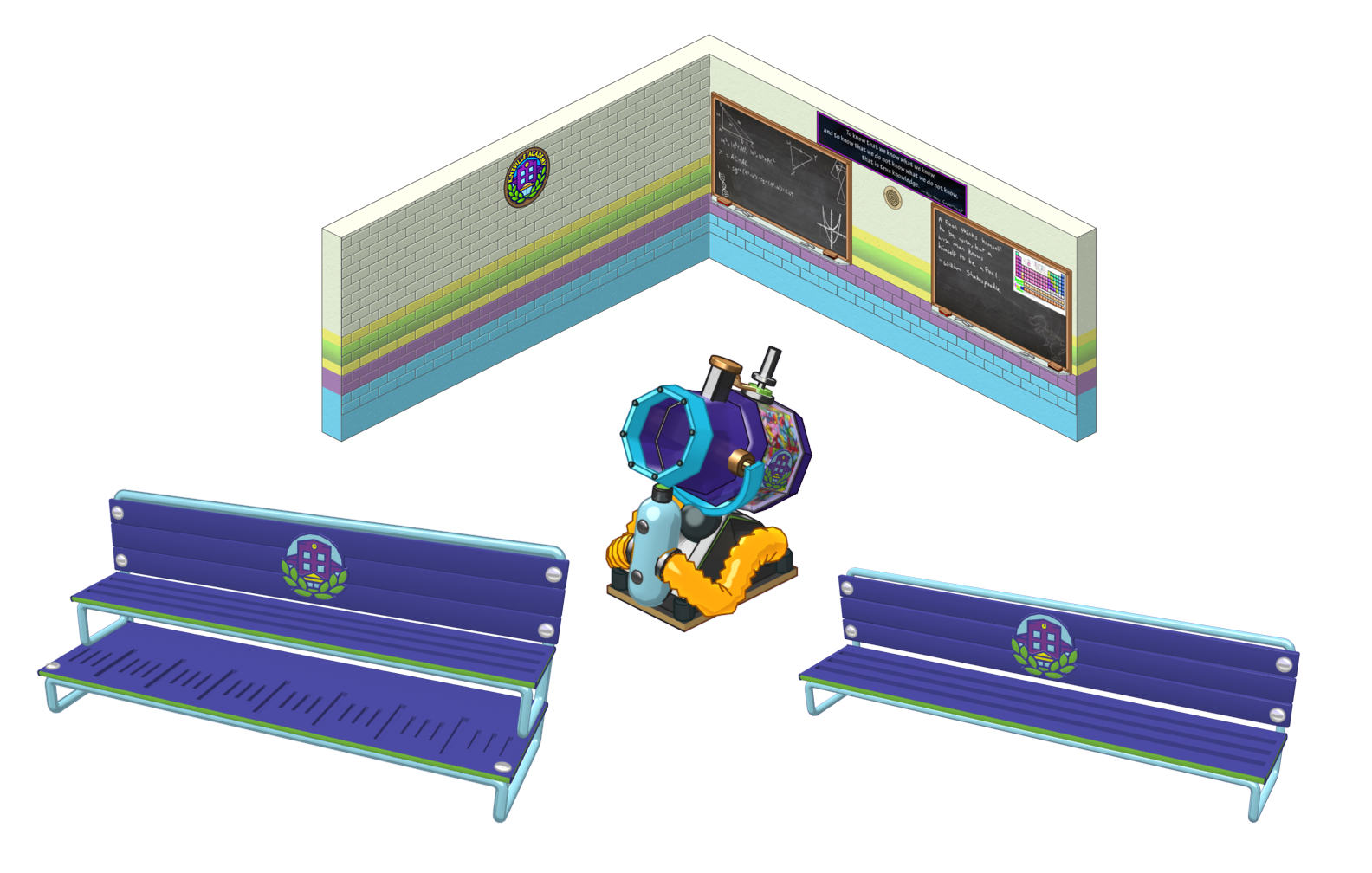 If you love spinning wheels and winning, you'll be excited to learn that we've once again updated the prizes on the Wheel of Wow for web and mobile, along with the Wheel of Deluxe!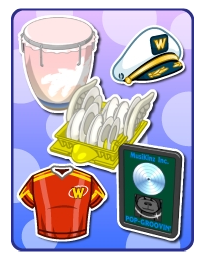 Well now, that sounds like lots of fun! Stay tuned to Webkinz Newz for more exciting announcements!
Take care, Kinzville!