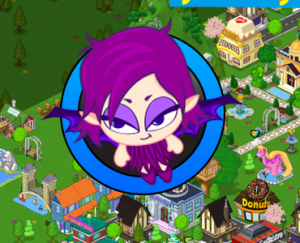 Nafaria (Queen of the Bad Fairies) is making her way to Webkinz Friends soon on Facebook! Read more →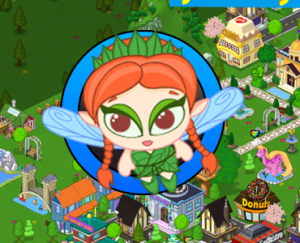 Alyssa (Queen of the Good Fairies) is making her way to Webkinz Friends soon on Facebook! Read more →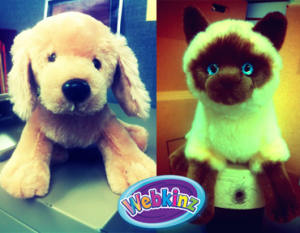 Hey everyone! Val VonScribe here, the official gossip and newz reporter for Webkinz. Have you heard about the Signature Siamese Cat and the Butterscotch Puppy?! Read more →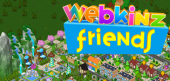 We're inviting you to participate in an exciting new opportunity where you will have a chance to play and test Webkinz Friends, a brand new Facebook game. Read more →
Name: Alex Tiger Age: 11 Profession: Student, science enthusiast Friends: The 'Kinz (especially Sparky), Booger, April Family: His parents Claim to Fame: Alex is the most scientifically-minded of all the 'Kinz. He's also extremely practical and very rarely gets too excited about anything (except maybe discovering a new plant species). Hobbies: Experimenting, researching, rock collecting, reading Proudest Moment: Going to science camp and winning the science fair with his awesome model roller coaster (it really worked)! Life Motto: "Science is the most interesting subject in the world. There's always something new to discover!" Alex, in fifty words or less: Alex is known for his clever mind, his quick thinking and his fear of public speaking. With the help of his friends, the 'Kinz, he's learning to be braver and realizing that he's got a lot of interesting things to say.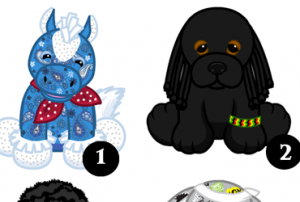 Post your top Webkinz Rockerz faves in the comments below! Country Horse (1), Reggae Dog (2), Groovy Poodle (3), or Hip Hoppin' Bunny (4). Read more →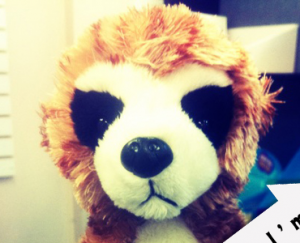 It's Val VonScribe here. On Friday, I took some pictures of the NEW Webkinz pets coming out in October, and I'd love to hear about your favorite pet and get some great names! Read more →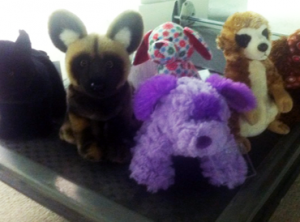 Hey everyone! It's Val VonScribe here.
Want to see something I saw today at Webkinz headquarters?! Read more →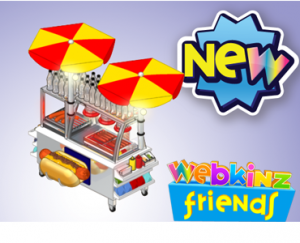 Hey everyone! It's Val VonScribe here, with updates on a new game revision coming shortly to Webkinz Friends! Read more →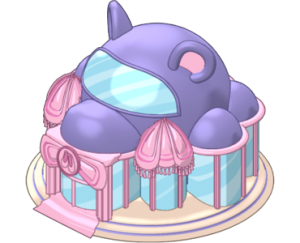 Two sneak peeks of new cool buildings coming to Webkinz Friends! Read more →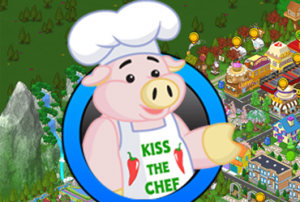 Chef Gazpacho has loved cooking ever since he was a piglet. His mama always knew he'd make something of himself, and he has. Read more →
Meet Tabby. Tabby Von Meow is the runs the Employment Office, blogs and loves photography. You can also meet her in Webkinz Friends on Facebook. Read more →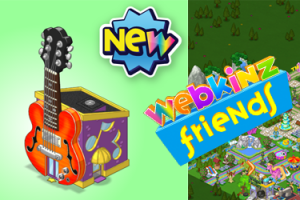 Today the team released a significant revision to Webkinz Friends on Facebook. Ready to hear about the exciting new updates?! Read more →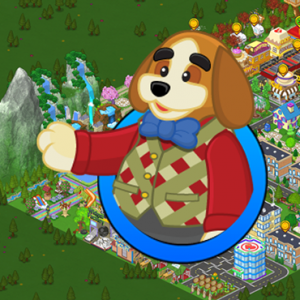 Meet Fluffington. Fluffington St. Bernard is Webkinz World's richest inhabitant and a character you'll definitely meet in Webkinz Friends on Facebook. Read more →
Put on your Roll Suit and head down fantastic hills inspired by Amazing World characters Cannoli, Gelato and Nibs Read more →