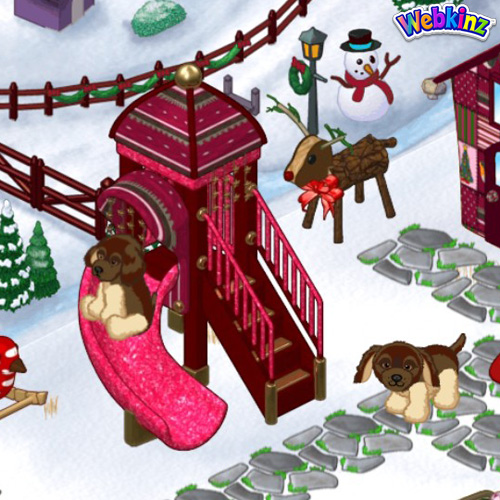 Tomorrow is Black Friday and we're featuring an exclusive virtual pet that is available from November 29 to December 1, 2019 only! The reason for the season will feel in full effect when you invite the Holiday Puppy home to join your Webkinz family! This adorable dog is usually full of energy, so make sure you keep them busy by playing on their Quilted Christmas Slide! All that play time works up a big appetite, so feed them something substantial, like their favorite food: a Sausage Roll Wreath!
Available on GanzeStore.com and in the W-Shop, the sale price for this spectacular pet is 12,500 eStore Points and Deluxe users can get it for 10,000 eStore Points.
With all the great Black Friday deals being offered, there are so many reasons to visit Ganz eStore this weekend – plus it's your only chance to own this special pet!