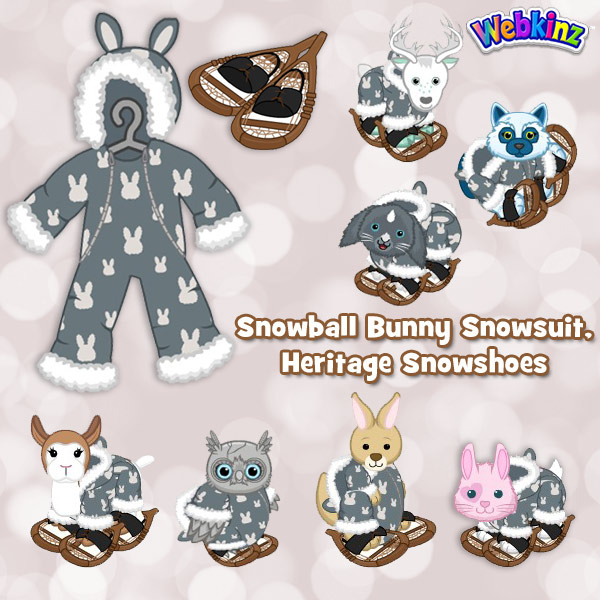 Your pet will look absolutely adorable all wrapped up inside the sweet Snowball Bunny Snowsuit! They'll be so excited to hop into the first snowbank they see!
If your pet is planning on a long trek across the snowy wilderness, some Heritage Snowshoes should help! Get that next winter adventure off on the right foot!
You may find this item and more at both W-Shop and Ganz eStore!