We're happy to introduce 10 NEW eStore Secret Recipes!
Now your eStore Dispenser (including Candy Tree) ingredients may be used for more than just feeding your pets daily treats. Those ingredients may also be used to create 1 of 10 new exciting eStore Secret Recipes, including one new Mega Recipe!!
Here's what we've come up with:
One New Mega Secret Recipe:
Ultimate Hard Candy Twist
Three New Stove Secret Recipes – using any stove:
Dreamy Caramel Tart
Coconut Cream Pie
Bumbleberry Pie
Three New Blender Secret Recipes – using any blender:
Juicy Julep
Chocolate Caramel Mousse
Gazpacho Soup
Three New Sandwich Maker Secret Recipes – using any sandwich maker:
Chocolate Rainbow Waffles
Chocolate Brioche
Club Sandwich
To get you started, we've already solved 3 of these new secret recipes for you to show you how it's done!
Bumbleberry Pie
Combine these eStore ingredients using any Stove:
Berry Gummy Grub
Simple Apple Sauce
Strawberry Sensation Cupcake Pop

Gazpacho Soup
Combine these eStore ingredients using any Blender:
Countryside Sweet Pepper
Veggie Slice
Self-Serve Salad

Club Sandwich
Combine these eStore ingredients using any Sandwich Maker:
Fresh Cut Fries
Cucumber Tea Sandwich
The Works Potato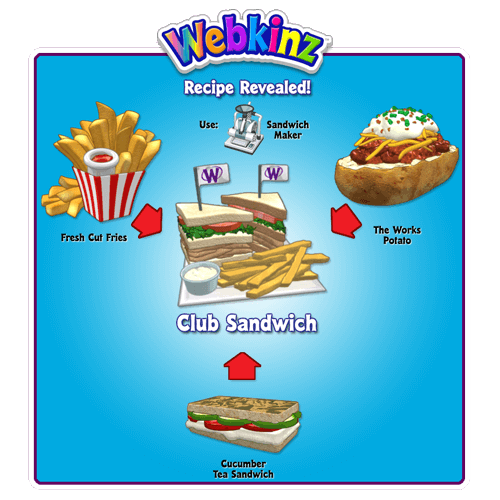 Do YOU know which eStore Dispensers (and/or Candy Trees) are needed for the revealed eStore Secret Recipes? To help you out, all eStore Dispensers that are needed to make these recipes can be found in our Dispensers section of Ganz eStore.
Have any of you tried making any of the other eStore Secret Recipes yet? Don't forget there's a Secret Chef Trophy to be had the first time a new secret recipe is revealed!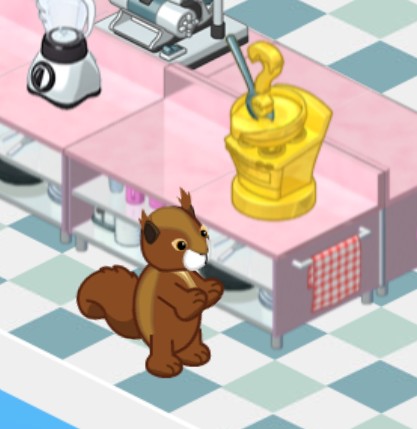 Let us know in the comments below!
You may find eStore Dispensers and much more at eStore!