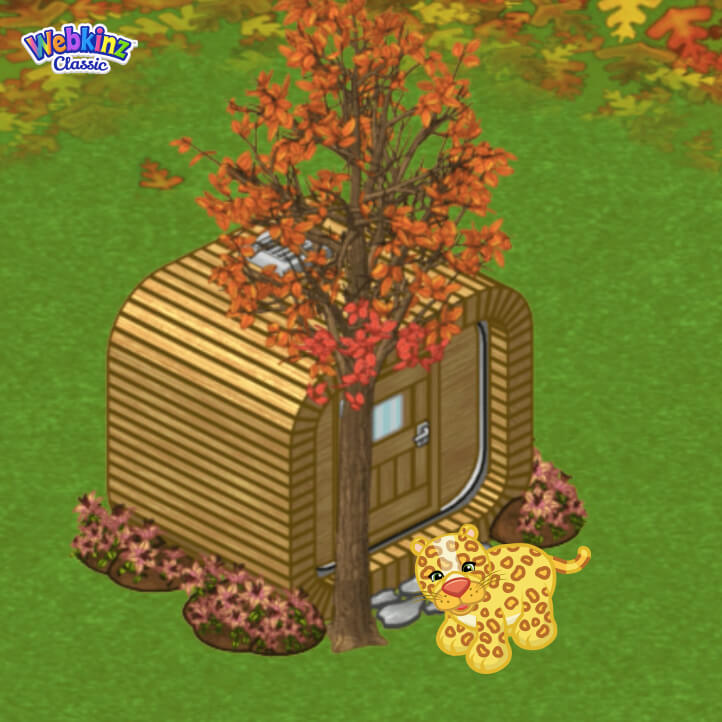 This fall, if you're on the prowl for a wonderful wildcat, you're sure to spot the awesome Harvest Leopard! The changing seasons are always a challenge for this colorful character, so help keep them warm, relaxed, and cozy inside their amazing Autumn Sauna!
Fall-themed foods are a favorite for this lovely leopard, especially a sweet stack of Fall Leaf Flapjacks!
You may find this pet and more at both W-Shop and Ganz eStore!