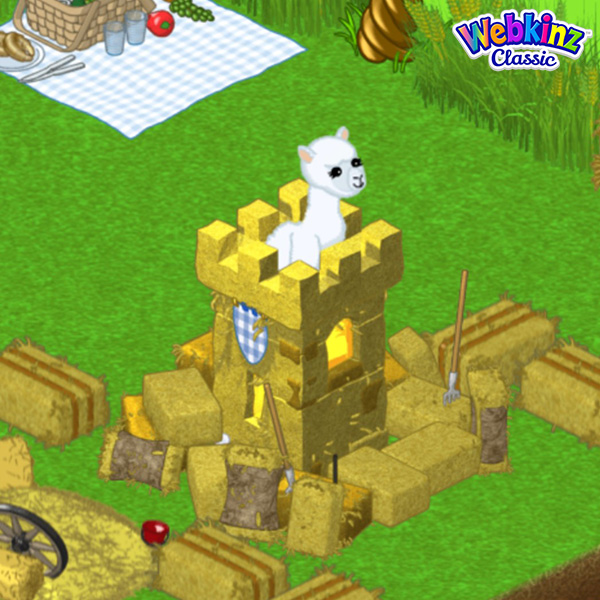 June's Kinz Cottage has arrived: Hay Bale Fort
Your pet will have a ball hiding out in the Hay Bale Fort! It's one fine-looking fort for a little fun!
Watch for the companion item, Barley Stalks, to be released next week!
You may find a new Kinz Cottage and companion item each month at eStore!