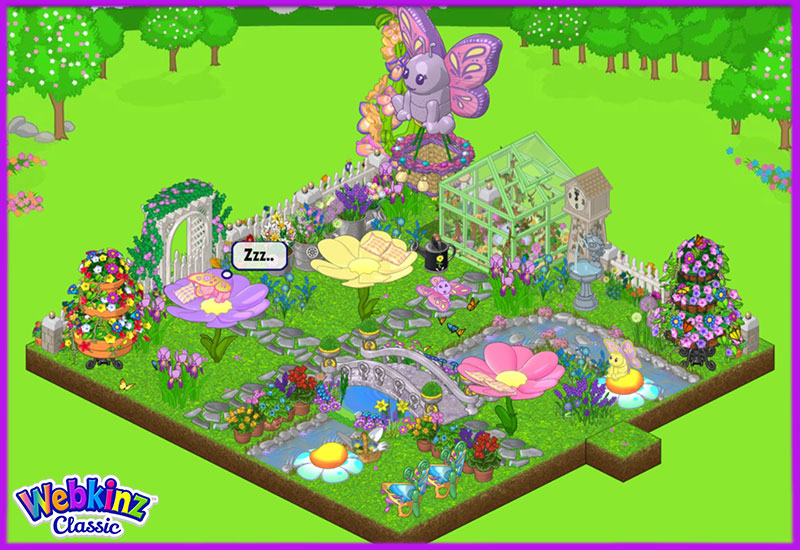 Set your heart aflutter this spring when you adopt Lil Butterflies into your family of Webkinz pets.
These lovely lil winged wonders needs lots of rest, so have them take a nap on their beautiful Flower Beds! Satisfy that sweet tooth when serving them a snack with their favorite food: Nectar Pops!
You may find these pets and more at Ganz eStore!