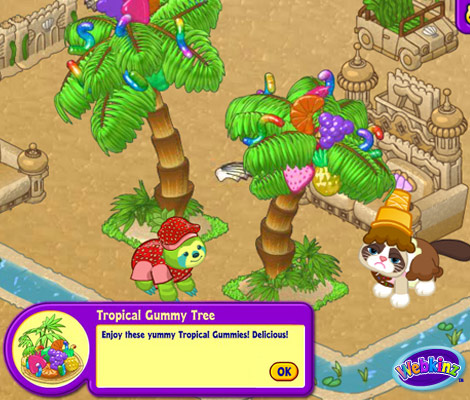 June's CANDY TREE has arrived: Tropical Gummy Tree
Be careful not to eat too many at once!
Your tropical island would be much more delicious with a few of these Tropical Gummy Trees! Each day your pet will be able to collect and eat the Tropical Gummies grown from it!
You may find a new Candy Tree each month at eStore!