The Stache Dach is our Pet of the Month for November 2017!
The Stache Dach is pleased to make your acquaintance! A classy pet who adores their elegant lifestyle, they'll often be spotted zooming about town in their immaculate Mustache Mobile! And, of course, this dachshund would never be without an ice-cold glass of Refined Root Beer, a drink fit for the most cultured of pets.
Adopt the Stache Dach in November, and you'll get a loot bag full of surprises and a Pet of the Month prize you can't get anywhere else!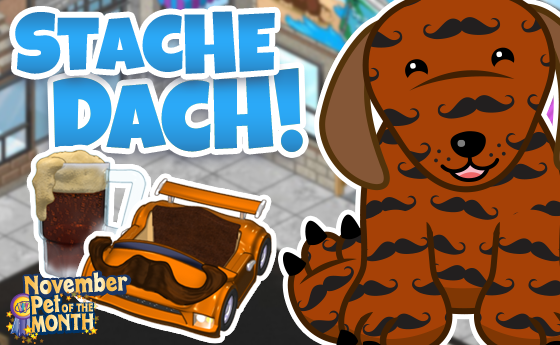 And don't forget—you can get the virtual version of the Stache Dach at the Ganz eStore!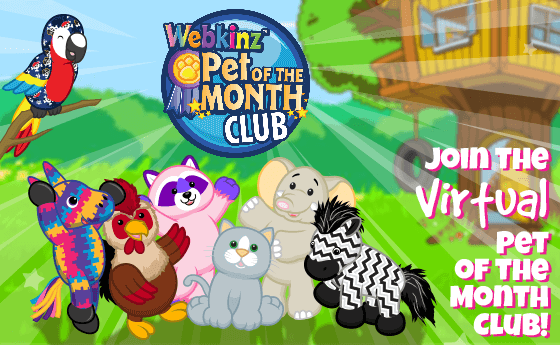 Want to enhance the Pet of the Month experience?
Why not join the Webkinz Virtual Pet of the Month Club?
Click here to learn more about the Pet of the Month Club!
You may find this and much more at eStore!