The White Lion is our Pet of the Month for May 2019!
You'll roar with delight when you add the Webkinz White Lion to your family of pets! This beautiful beast reigns supreme from atop their colorful Beaded Throne! When they're looking to hunt down a meal, make it something meaty like their very own Venison Stew!
Adopt the White Lion in May, and you'll get a loot bag full of surprises and a Pet of the Month prize you can't get anywhere else!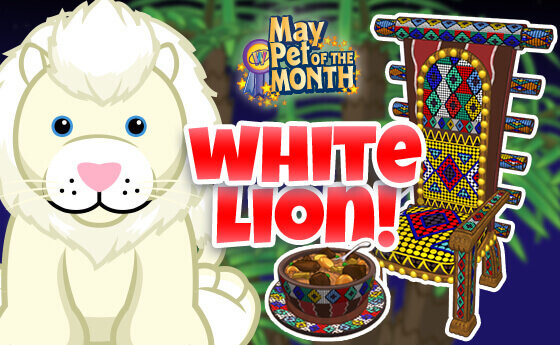 And don't forget—you can get the virtual version of the White Lion at the Ganz eStore!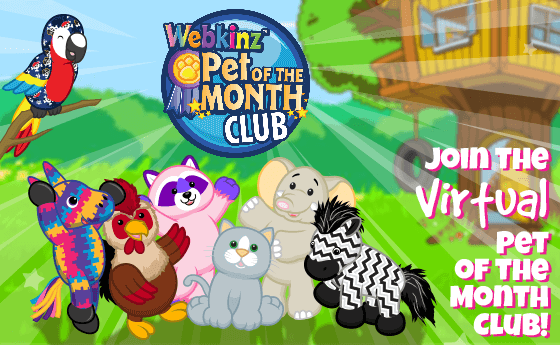 Want to enhance the Pet of the Month experience?
Why not join the Webkinz Virtual Pet of the Month Club?
Click here to learn more about the Pet of the Month Club!
You may find this and much more at eStore!