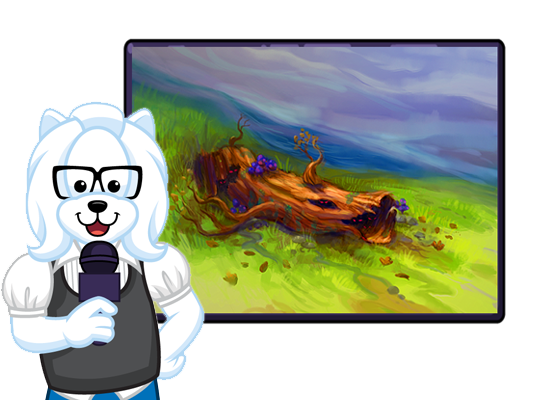 Hello Webkinz Newz readers! Ella McWoof here with a special report. Thousands of you voted for a new Halloween room theme over the past few days and the results are in: The Freaky Forest room theme received the most votes and won!
Here are the official voting results: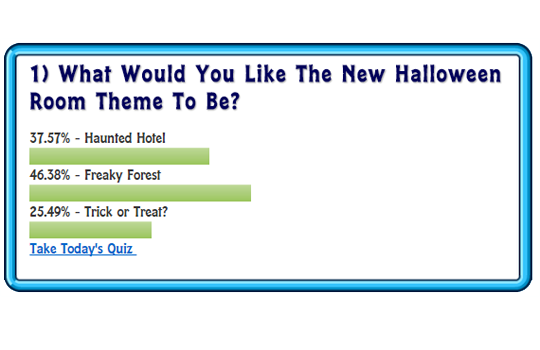 Congratulations to everyone who voted for this theme! It will be available to buy in the W-Shop in October.
Remember, keep visiting Webkinz Newz often. We'll be showing off concept drawings as this theme is being created allowing YOU to leave feedback and offer ideas as to what we should name each item! Our first set of concept drawings will be released right here on Webkinz Newz on Saturday, August 1st.
Are you glad this theme won? What items would you like to see included in this theme? Please leave your comments below…
This has been Ella McWoof reporting for Webkinz Newz!