Elwin Elephant here, to announce one last honorable mention for the eStore Makeover Madness Room Redesign Contest to share!

Katrina's treetop room was waaaaaaay too cool not to show off!
Here's Katrina's old room: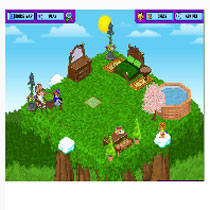 For her efforts, Katrina gets an honorable mention and a Lazy River Ride, one of the eStore items used for the makeover. Way to go Katrina!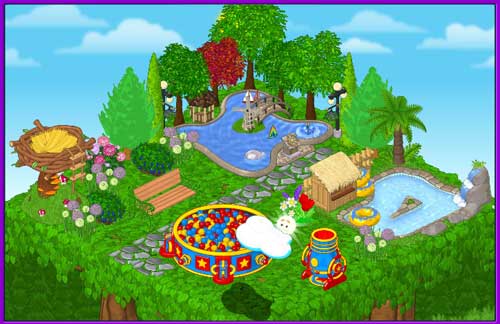 The Katrina Makeover Package contains the following items:
W-Shop items: Two Fir Trees, two Garden Spruce Trees, Park Bench, four Allium Flowers, Geranium Bush, Flower Garden and nine Flagstone Path Tiles
eStore items: Sailboat Pond, Bird's Nest Bed, Bounding Big Top Cannon, Playland Ball Pool, Lazy River Ride, two Wild Blueberry Bushes and a Smiling Sunny Cloud
Want to copy this treetop makeover for your own pet's room? This package allows you to mix, match, and design with tons of cool items! Your pet will be thrilled to see their treetop room get completely restyled!