Happy Thursday! I saw on social media that quite a few people were sparking their Teacup Yorkies yesterday evening — didn't see as many in the showcase this morning, but it's lovely to see more Teacup Yorkies in the wild!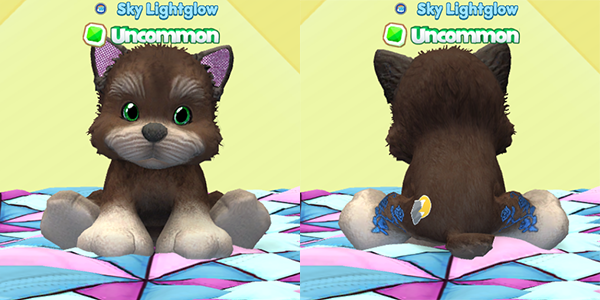 We're starting off with the one Teacup Yorkie baby I did find this morning! The dark coat color of this baby is the perfect backdrop for those beautiful blue roses on its legs. This baby features the inner ears and pet patch of a rocky mountain horse. I'm sure we'll be seeing many more adorable Teacup Yorkie babies in the days to come!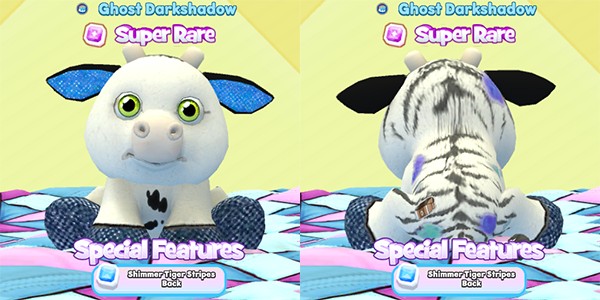 Next up is this moovelous cow baby! This one has some interesting markings, with the splotches of purple and teal, the chocolate milk pet patch, the tiger back markings and those intense lime eyes! It combines the blue pig sparkle ears with those fun denim hooves — two super fun blues!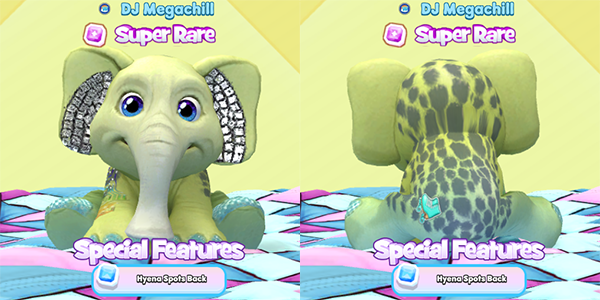 I love this elephant rhino combo! It has the coolest ears, and since it was sparked with a Violet Velvet Elephant, it has that awesome circuit breaker flare. Those blue eyes are very intense, a lovely addition to cool blue toes. Super sparkly and gorgeous!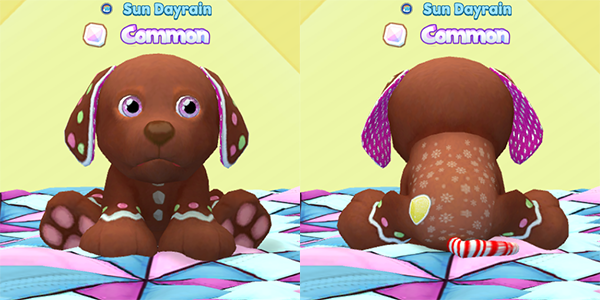 I just love how coordinate this Gingerbread Puppy baby is! Adorable pink inner ears and pink eyes. It also has the special holiday flair that's only available for pets that were sparked in December, that it inherited from one of the sparked pets. This darker color really shows off the pink and the snowflake back pattern. Adorable.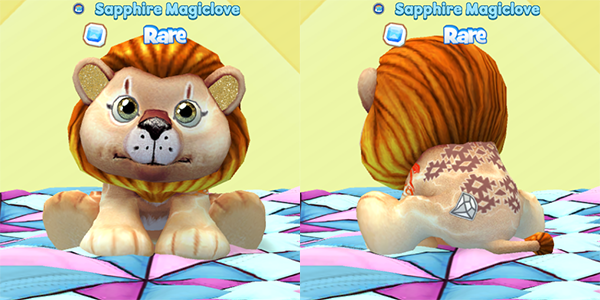 This lovely lion has the Lightning Lion body color and it's intense! It has a wonderful back pattern, as well as really cool blazing flair. The tabby's standard orange ear fabric looks especially good with the gold lion eyes — a very vibrant golden lion!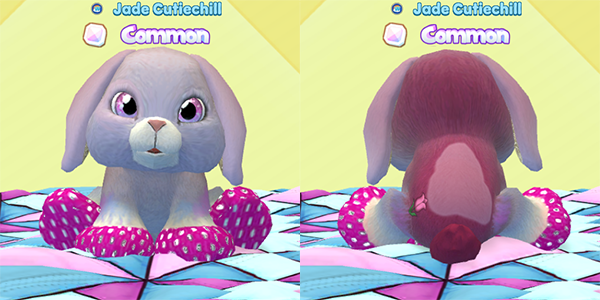 Ooh, this is an adorable pink bunny! So many pink features — feet, tulip pet patch, body color, eyes — there's a hint of blue and purple on the legs, which just adds to the effect. This a wonderful baby!




Can't resist these green pets, and this one follows the pink theme for the babies this morning. It has those gorgeous pink eyes and light pink fawn horns. The inner ears are that lovely golden color from a Holland Lop Bunny, and it also got the cute eye patch from the bunny! Very sweet little Spring Fawn!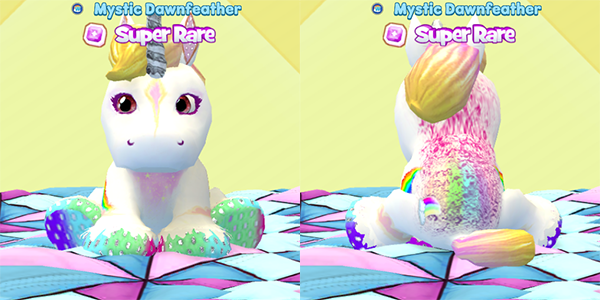 Last but not least is this explosion of color! I love the speckled pink on the back of this unicorn, and the many variations of rainbow! You've got the rainbow across the back, rainbow on the arms, rainbow pet patch… and rainbow feet! That chest is just delightful and the diamond face pattern is so cute. This is the ultimate rainbow unicorn pet!


That's it for this week. Which baby is your favorite? Let us know in the comments below!


Download Webkinz Next now — available for iOS, MacOS, Android and Windows 10.