Happy Friday, it's time for babies! Let's see what's in the Baby Showcase today.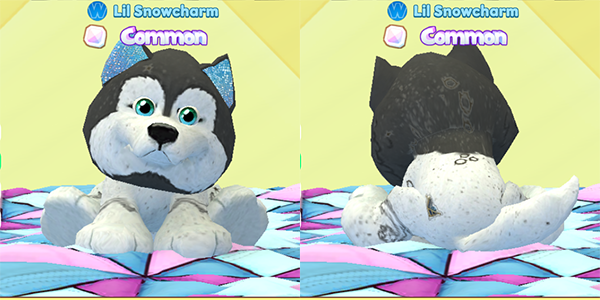 This husky may be common, but I just loved the moon bear's starry pattern on it! It's a subtle look, but it's very sweet.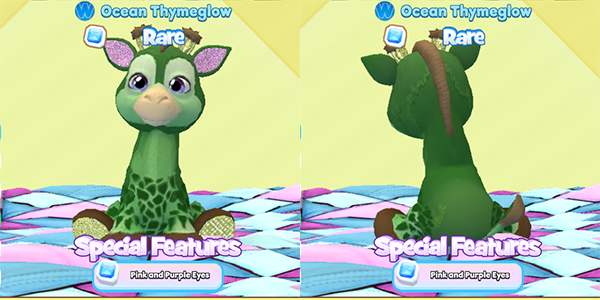 I will never be able to resist a green pet, but this little beauty also has subtle heart patterns on its legs. I love the two-tone pink and purple eyes. Very pretty!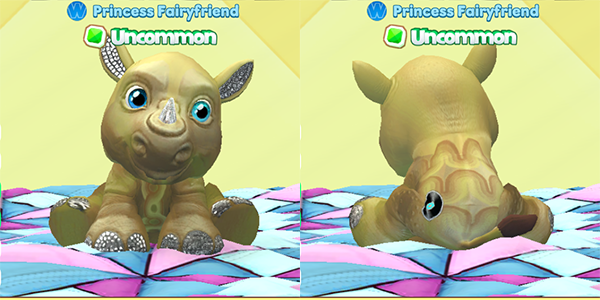 This cutie inherited the husky's two-tone eyes, but those disco-themed patterns are all rhino! I just love how groovy this baby looks.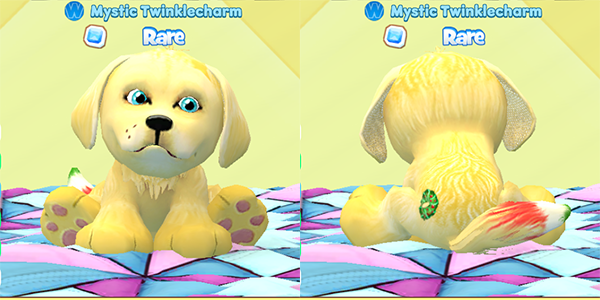 This rare puppy has something of a conventional body color, but those blue eyes are piercing! There's some subtle patterns in the coat, and of course some lovely holiday flair from the back!


I love the eye patch and ear coloring on this rhino baby! Such fun colors, especially with those eyes. The tree pattern is always so dramatic — and check out that gold record!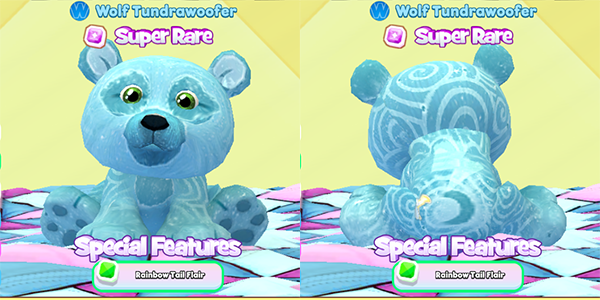 If you only casually glanced at this moon bear, you might not catch all the beautiful details! First, those are just stunning green eyes. Next, there's so much pattern here! Beautiful swirls all over its back and that subtle lightning symbol. This is not an in-your-face pet, but it has many lovely features.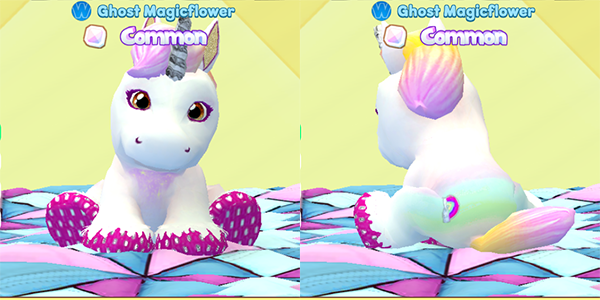 This may be a common toothpaste pet, but just look at her sweet coloring! I love the delicate rainbow on the back and the two-tone hair. The eyes are beautiful, too, and there's a lovely bit of sparkle on the chest.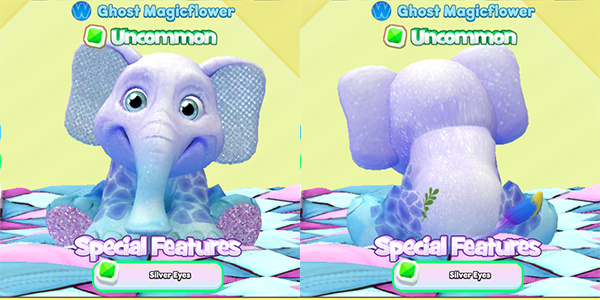 I LOVE this elephant! It is such a pretty color and I love the giraffe print on the legs. The silver eyes go beautifully with the ears, and the rainbow fluff on the tail is adorable.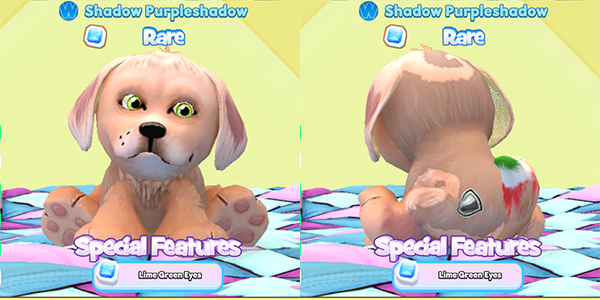 We have another conventionally colored puppy, but this one has those peridot eyes I love so much and a much more dramatic swirl in the fur! Not to mention, adorable holiday flair.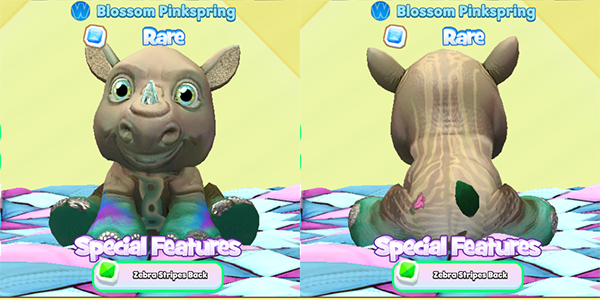 This rhino is so pretty! I love the eyes, and the hint of green in the horn, and rainbow legs and just about everything. I do love the disco features, but I must admit that the gold ears are quite pretty… and at least the toes still have the disco sparkle!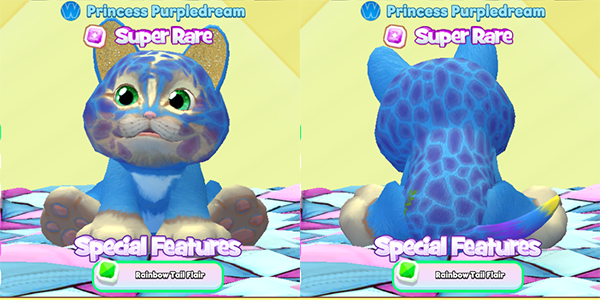 Wow, what a beautiful blue kitty! Now, I love my little Bluebell, but this blue one has a much more interesting pattern. I'm a big fan of the giraffe pattern, and this one adds a little hint of purple to the pet, as well. The rainbow flair on the tail blends in perfectly!




Two things. Lightning! And the purply pink accents: eyes and ears and feet! This baby is adorable.


Every week, I get pleasantly surprised by some new baby. Some of these pets are 5th generation or further along, others are second generation, but they're all so wonderful! I should be ready to spark another set of babies soon — can't wait to see if I get my green kitty!


Which of these babies is your favorite? Let us know in the comments below!


Download Webkinz Next now — available for iOS, MacOS, Android and Windows 10.