Happy Friday! There are lots of cute babies to look at this week.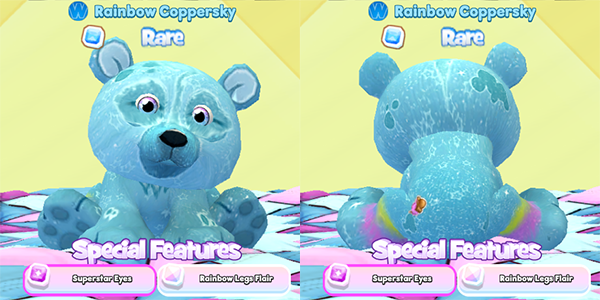 I just love this moon bear's beautiful eyes — these moon bears always have so many interesting galactic patterns going on, and the rainbow flair is a nice touch.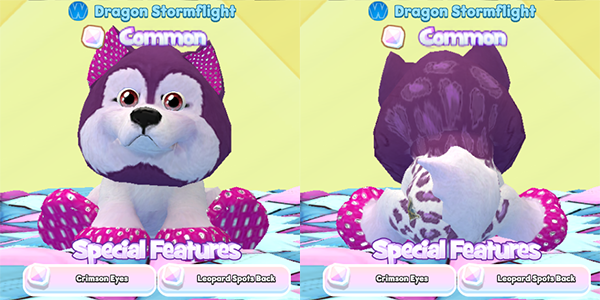 This lil puppy is perfect for Valentines/February! It may be common, but the color is very sweet and I love those spots on the back.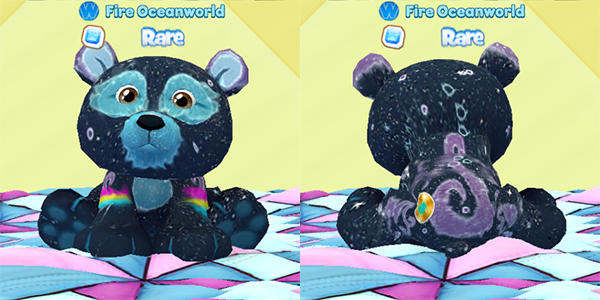 Speaking of galactic moon bears, I love how intense the markings are on these black bears. The purple swirls are so cool.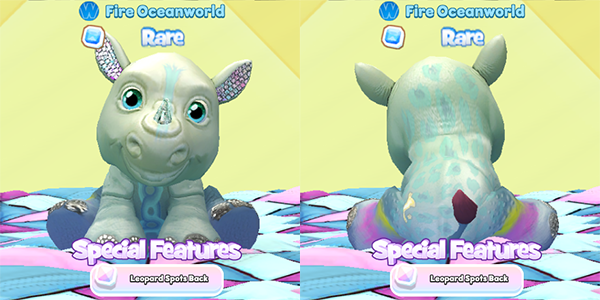 This cutie has a very subtle color scheme, but super cute markings. Everything is so coordinated — aqua markings, aqua eyes, bit of aqua in the ears — very pretty!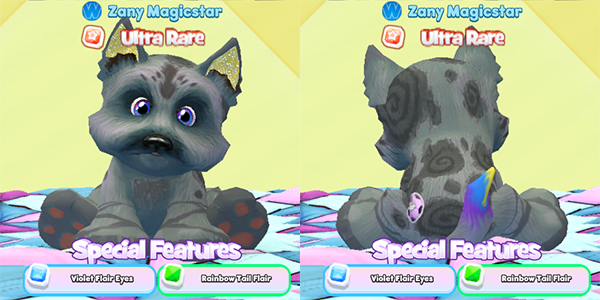 Wow, an Ultra Rare yorkie! I just LOVE the vertigo swirls on the back. Yorkies don't come in a ton of colors, but that just makes things like the rainbow tipped tail and intense eyes pop even more.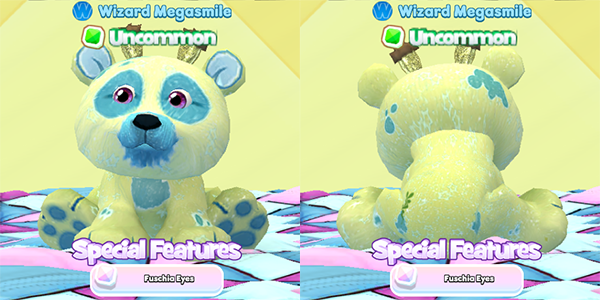 This moon bear is so cute with the little giraffe ossicones. These yellow bears always make me think of spring.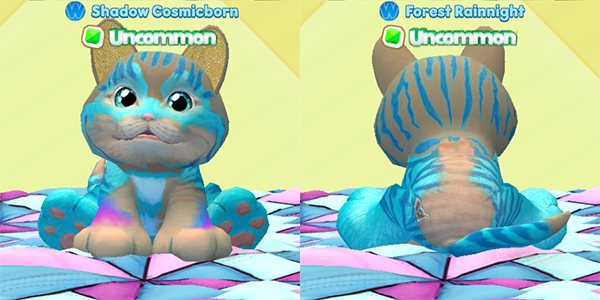 I can't resist cats, of course — I really ilke this combination of tan and blue. Those eyes are just gorgeous, and I always love the bits of rainbow flair.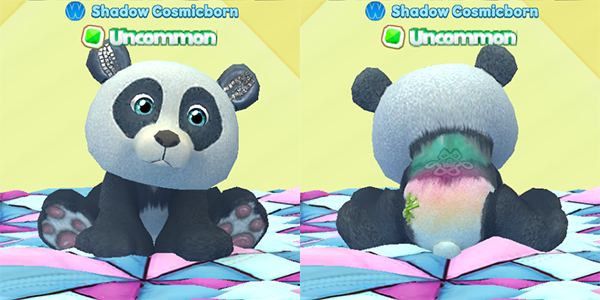 This panda is cute from the front, but looks a lot like the standard pet, other than the disco ears… but turn it around and WOW! I love love the Celtic style markings and the rainbow coloring. Beautiful.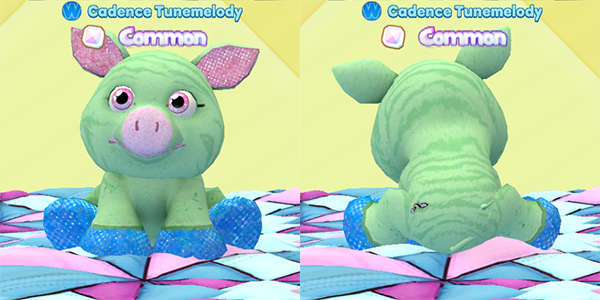 What a cute little piggie! If I can't get a green kitty, I might settle for a green piggie with tabby stripes!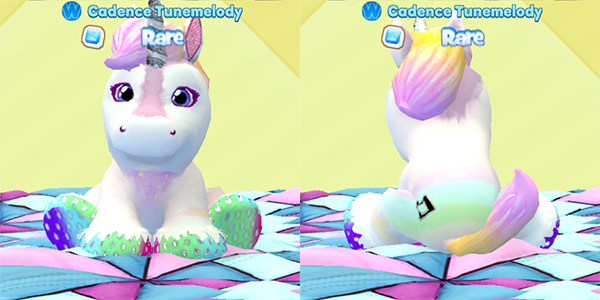 I love the rainbow toothpaste pets so much. In this case, the rainbow flair has the colors that the hair and tail don't — it looks perfect together! Those eyes are intense — almost looks like purple eyeliner!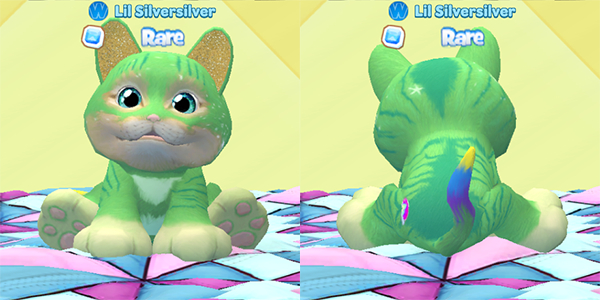 I saw a green kitty yesterday and another green kitty today! One day a green kitty will be mine. Such a sweet lil green kitty. Have I mentioned that I want a green kitty?


So which pet from today was your favorite? You can go check them out in the Baby Showcase on Next. Give them a spin and get the full 360 appreciation for these beautiful babies.


Download Webkinz Next now — available for iOS, MacOS, Android and Windows 10.