Thursday is baby day, so I'm back with the latest batch of babies added to Webkinz Next! Don't forget, I'll have a special edition of the Baby Showcase on Sunday to see all the holiday sparked babies! I'll be trying to spark my own lil Jackalope, so I'll be reporting on my success… or failure.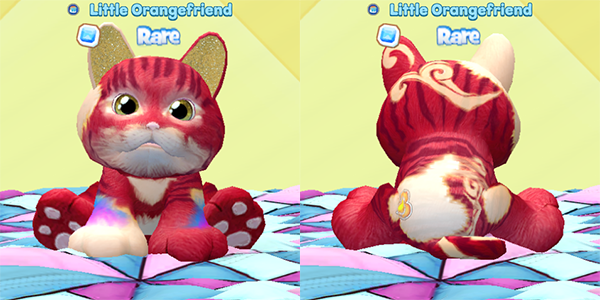 This lovely red kitty reminds me of my own Red Zephyr. This cutie has some pretty rainbow flair on the legs.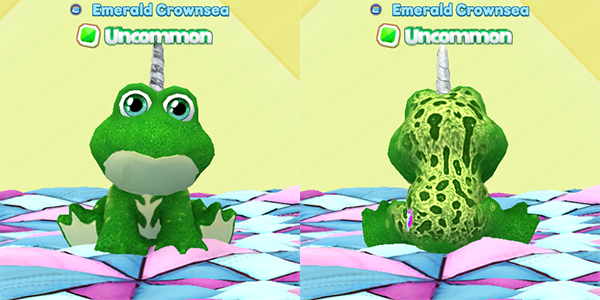 I certainly love frogs — if you visit my Villa Cafe, you'll find all of my frogs — from grown ups to kids to babies. I love this combination of a horn with the babies, and this froggie has adorable back patterning.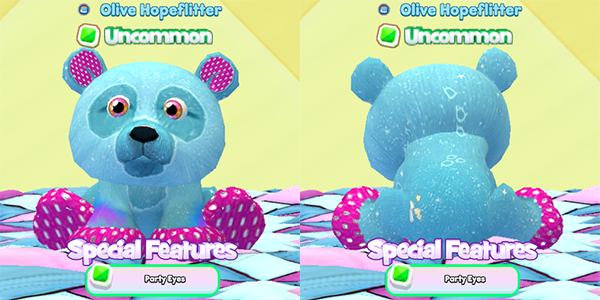 As much as I love the other colors of Moon Bear, this blue goes GREAT with the pink. Combinations with unicorns are so cute, and those eyes are so pretty!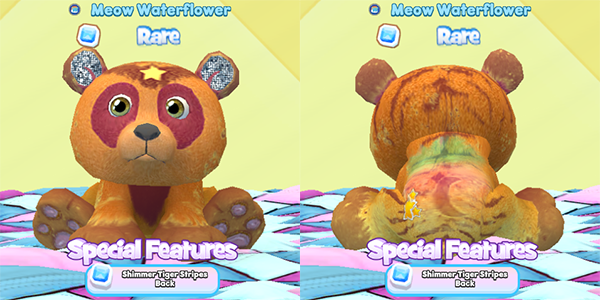 Speaking of different colored bears… the pandas have some fantastic colors! I absolutely love the star patch on this baby's head — it goes perfectly with the orange coloring and those golden eyes.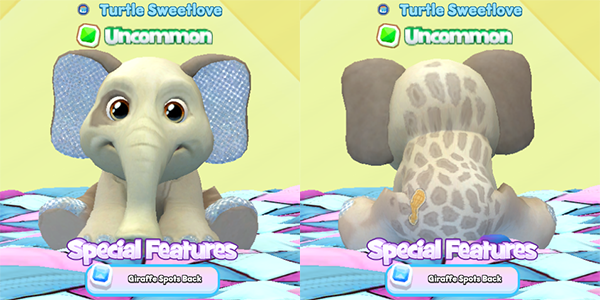 Now this baby elephant doesn't have very unusual colors, but I just love the giraffe pattern on the back. The eyepatch is courtesy of a Holland Lop bunny and makes this elephant look quite unique.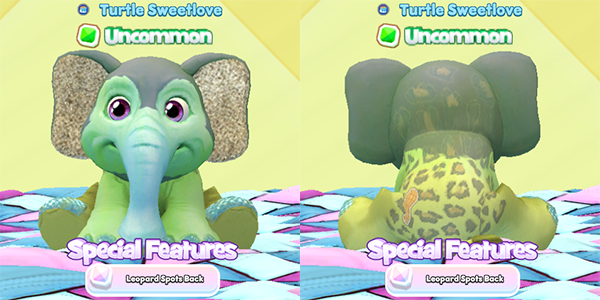 Here are some fun colors! The distinctive head pattern is courtesy of a husky, and the blue green yellow coloring is very distinctive with those leopard spots. Very fun!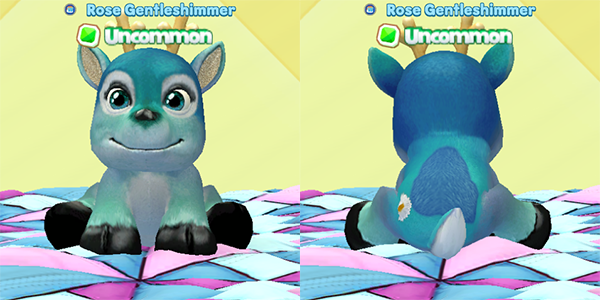 These spring fawns get some really adorable colors. This lil baby crosses a fawn with a bunny, so maybe I'll get some equally adorable this Sunday!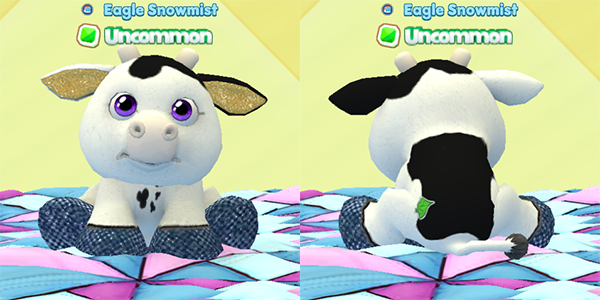 Now, this cow is mostly conventionally colored and patterned, but there are some hints to its unique heritage. It has orange tabby ears, a gorilla pet patch and gorilla eyes! There's some subtle patterning on the chest — very cute combination!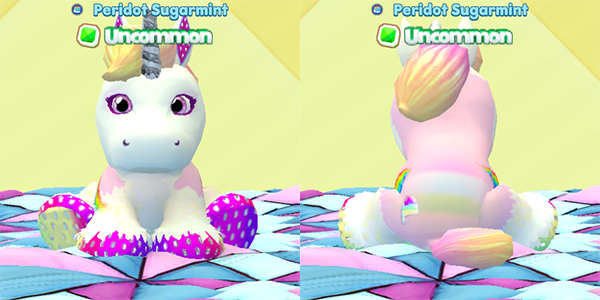 This beautiful unicorn has some intense colors! I love the fun feet and the splash of color along the back. The rainbows on the arms are a nice touch, too.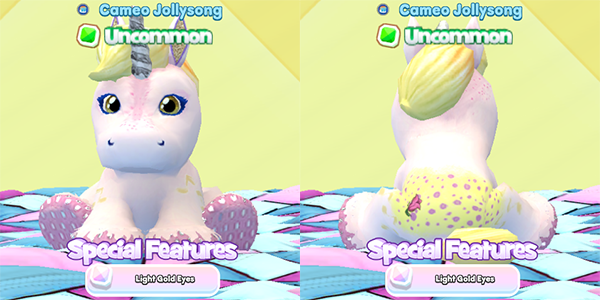 Now this unicorn isn't as intense, but I do love the soft yellow — it's a very appropriate for Easter unicorn. I love the speckled butt — it goes great with the bunny's tulip pet patch!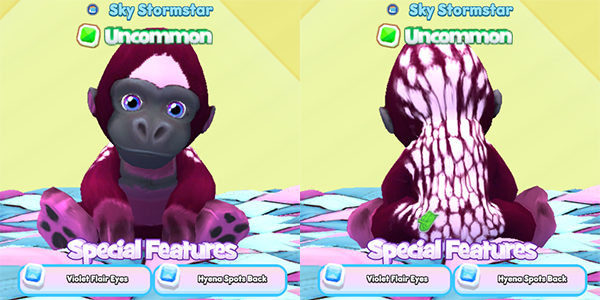 I love the hyena spots on this rosy gorilla! The eyes on this baby are also really pretty and go so well with the color scheme. I'd love to get a pet like this around Valentine's day!


Which pet is your favorite? I'm favoring the pretty fawn just because I hope to get something like that on Sunday if I don't get my jackalope. Fingers crossed!


Download Webkinz Next now — available for iOS, MacOS, Android and Windows 10.