I'm back again! It feels like just… a few days ago! Lots of babies this last week. It's been exciting to see all the new babies being sparked. Visiting the Baby Showcase each day is definitely the highlight of my day.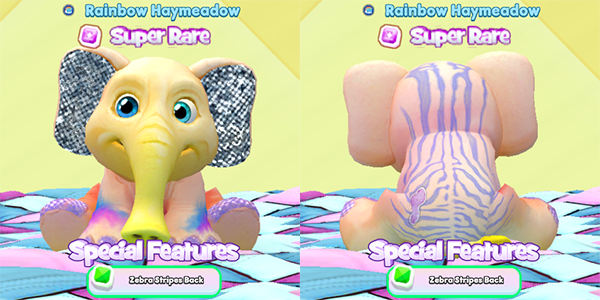 Will you take a look at this elephant? There's the twin blue eyes from a husky, glittering panda ears… and who knows what else is in this combination! It so fun and colorful — I love the purple stripes on the soft citrus body!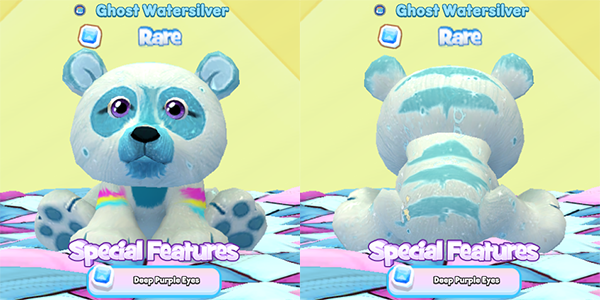 I thought this moon bear was particularly cute — though I am partial to the yellow, purple and green varieties, I thought this white one was quite striking. The rainbow flair really pops! Those purple eyes are also just plain adorable.




Now I haven't seen a green Panda before, so this is pretty cool! I love the variety of patches and patterns — those deep blue eyes go nicely with the rainbow flair on the legs, too.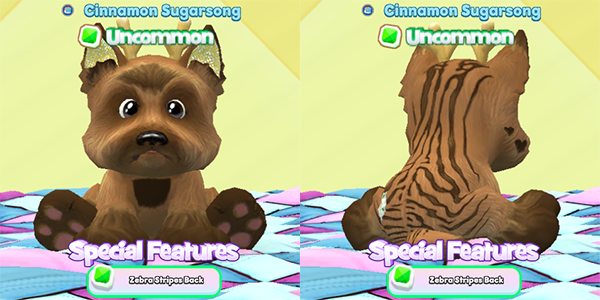 While I didn't get my jackalope, I just love seeing the fawn antlers appear on other pets! This is one super cute yorkie — look at the precious heart patch on its cheek!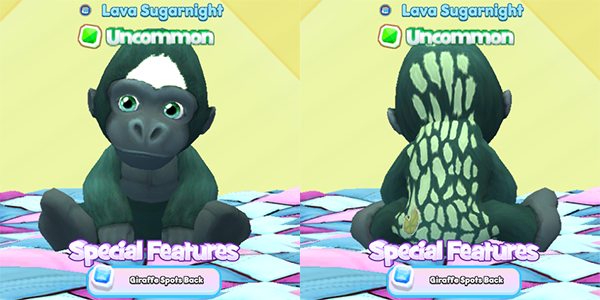 I can't resist a green pet. This green gorilla inherited quite a bit from their froggy half — green fur, green eyes, green lily pad pet patch — it's a plethora of green and I love it.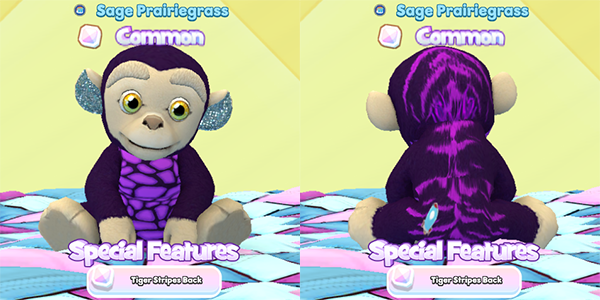 Look at this fun chimpanzee! Bright bold colors, front and back, and beautiful eyes. So much fun.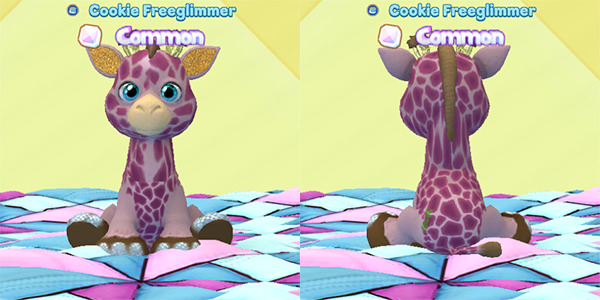 Last but not least, I thought this little pink giraffe was very sweet. Cute ear colors, cute colored toes — just a lovely combination.


Another great collection of babies! My plan is to have another spark party on Webkinz Day to see if I can finally get a green cat. Red Zephyr will be grown up by then. I have a few option to spark with, but I will also be adopting another Orange Tabby tomorrow in honor of Earth Day — I will spark Red Zephyr with another Orange Tabby the first time just to make sure I still have a cat to work with next time if I don't succeed. Wish me luck!


Download Webkinz Next now — available for iOS, MacOS, Android and Windows 10.