It's Thursday and that means babies! Last Friday, I had a spark party to celebrate Webkinz Day with some holiday sparking. How did I do? If you follow me on social media, you probably already know!





On to this week! I had picked my Baby of the Day but somehow forgot that it was already Thursday, which is why this is a little later than usual.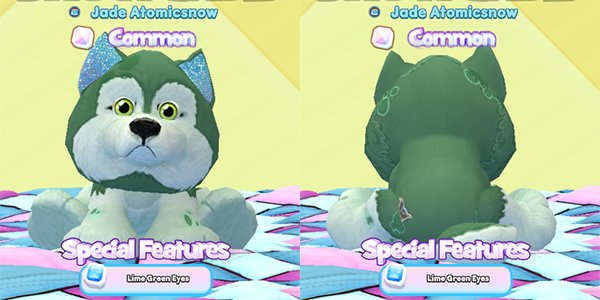 We all know I love green, so how could I resist this cute little husky? The green eyes are quite striking on this pet, and I like the little bit of moon bear patterning. Very fun!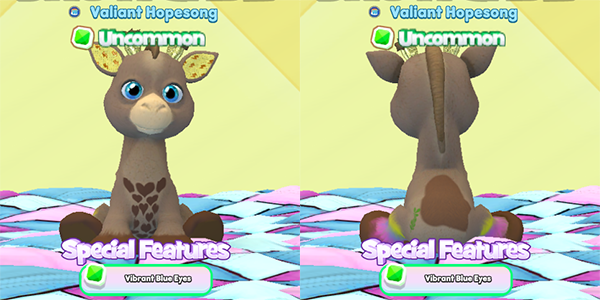 What a lovely chocolate colored giraffe! The hearts on the chest are so cute, and I love the lightning pattern on the ears.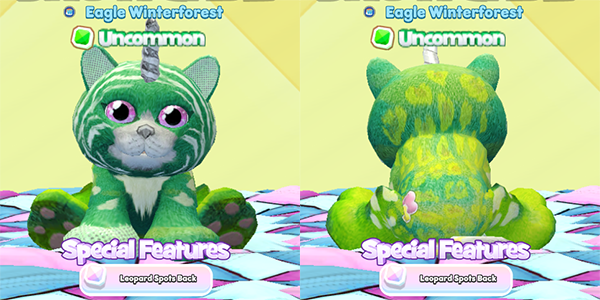 This is an epic green cat! I quite like the green/yellow combo color, I must say, especially with that striking back pattern. I love the horn, the pink eyes, and the wild patterns! This is a super unique looking pet.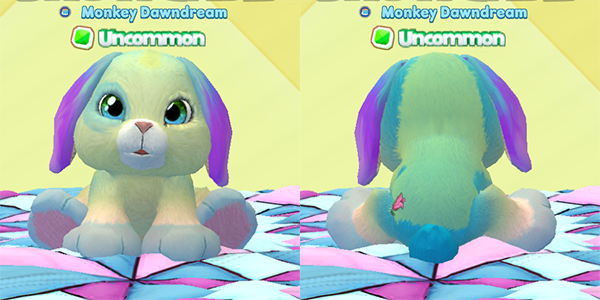 It's a sweet bunny baby! I love the purple ears with the blue lime coat color, and those blue and green eyes are just gorgeous.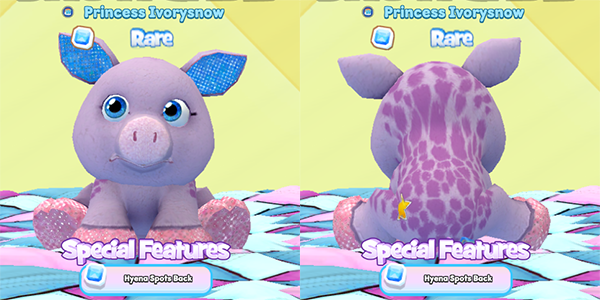 What a fun colored piggie! I love the purpley pink with the blue ears and blue eyes, and I'm a big fan of the hyena spots. Super adorable.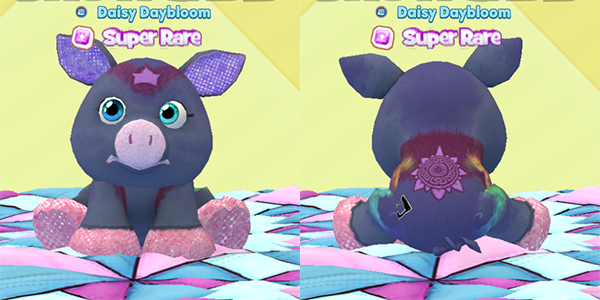 I had to pick this little piggie as my baby of the day! What a remarkable color and just look at that back patch. SO beautiful. That star pattern is so fun — it looks like a crown!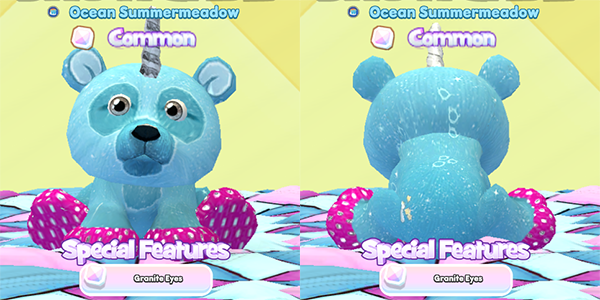 Aww, I love the uni-moonie! The pink feet go so nicely with the blue. I love that this pet has silver eyes to go with the silver horn!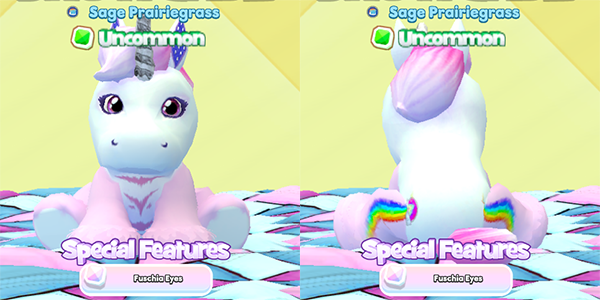 It's always fun when the unicorns end up with paws instead of hooves — little furry feet! I love the stripes on the chest and the big bold rainbows on the back of its legs. Such a pretty pet!


Download Webkinz Next now — available for iOS, MacOS, Android and Windows 10.