Happy Thursday and look at all the babies!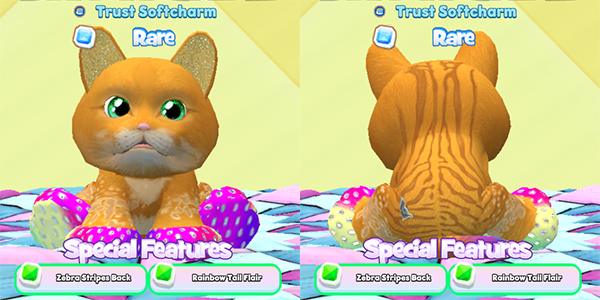 What a cute kitty! I love the rainbow feet, and you can just make out the dog sled patch on the back. The zebra stripes make this kitty look just a little bit different from the standard tabby!




I love the fiery color combination of orange and red! You can just spot a bit of leg pattern and it's got a lovely daisy pet patch on the back. So cute.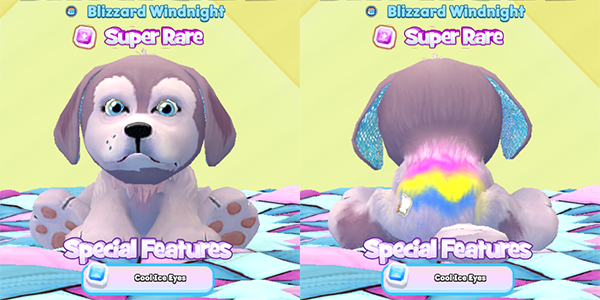 What a fun looking puppy! The blue eyes go nicely with the blue ears. The rainbow across the back is stunning, and I love how fluffy this puppy looks.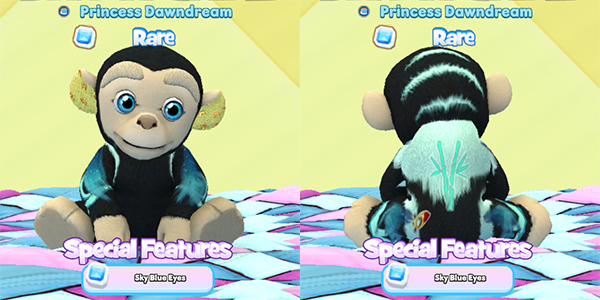 Wow, this chimp has some intense back patterns. I just love that big bold bamboo on the back that it got from a panda. Those lightning ears are from a giraffe somewhere and they're super cute!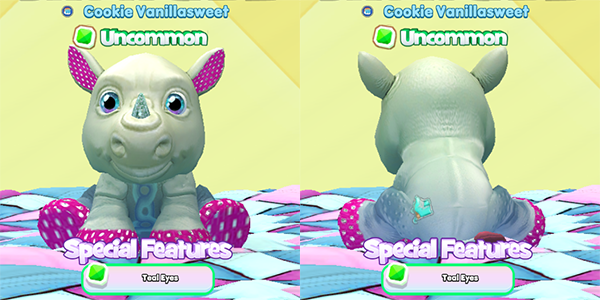 I just love it when ears and feet match! I don't think I've seen a rhino with the unicorn ears and feet, but it's just adorable. The eyes are the same color as the funky chest pattern and it's just so cute.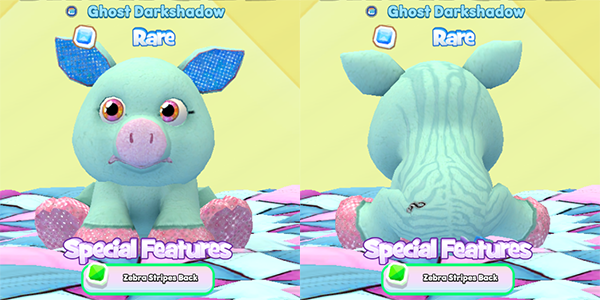 I love these bold, bright piggies! All the colors are so cute together that I don't even mind that the ears and feet aren't matchy-matchy. Such a pretty piggie!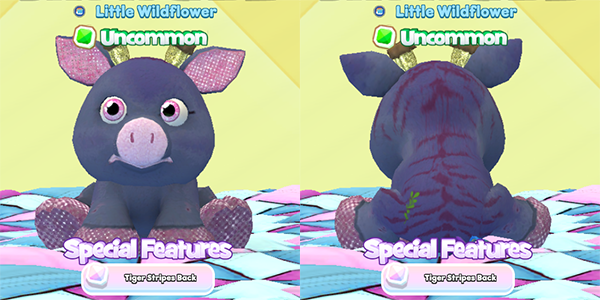 Oh my, would you look at this piggie! That's a pretty intense purple and I love the little ossicones. They go so well even with the standard pink piggie ears and feet. Just lovely!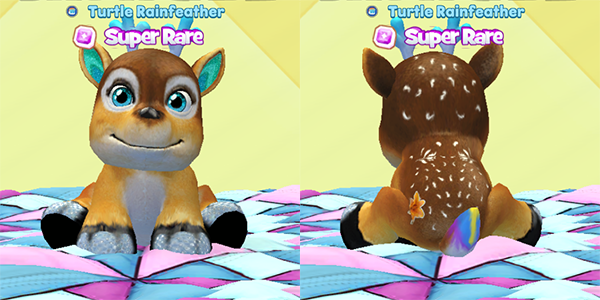 This baby fawn has so many cute little details! It may not be an unusual color, but you can make out the little flowers in the back pattern, and the horns, ears and rainbow flair add nice pops of color. And did you see that pet patch? I love it!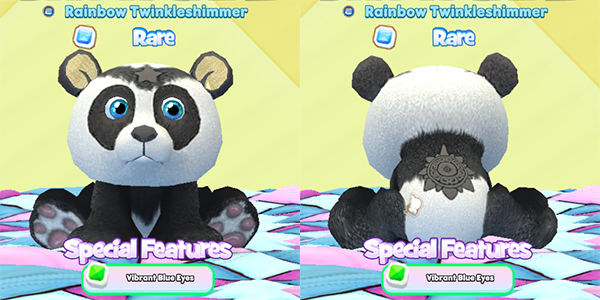 I can't resist pandas with this head patch! They look like super heroes. The big back patch is pretty cool, too, and I love those intense blue eyes.


Which baby is your favorite? I love them all, of course. I'm still busy growing up my green spring fawn. My plan is to have Proserpina ready to spark for July 4. I've had quite a bit of luck with holiday sparking, and I think that'll be just what I need to get a real jackalope!


What's your dream baby? Let me know in the comments below!


Download Webkinz Next now — available for iOS, MacOS, Android and Windows 10.