It's Baby Thursday and I'm back with another batch of beautiful babies!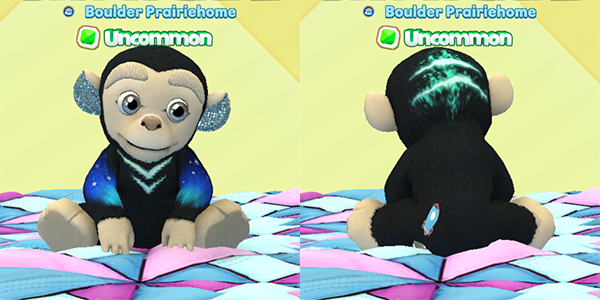 First up is this galactic chimp! I just love the night shimmer flair — it looks so great against the dark body color. I'm always a fan of the sparkle ears, and these granite eyes look so welcoming. The chevrons on the chest are a fun accent, too. The stripes along the back look almost like unknown space pheonomena, too! Out of this world.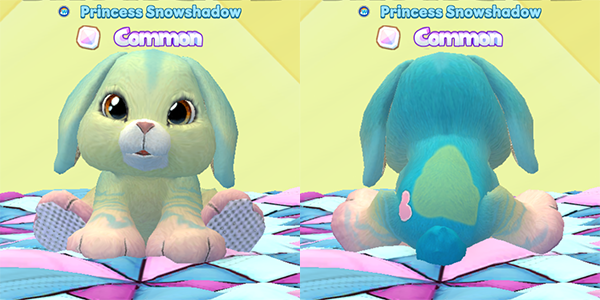 I love the blue lime bunnies, and this is no exception. What I found especially interesting is the hint of peachy pink at the feet! This combined with the tabby stripes on the leg make this bunny extra cute! That pink heart looks pretty bold on that blue back, too. What an adorable bunny!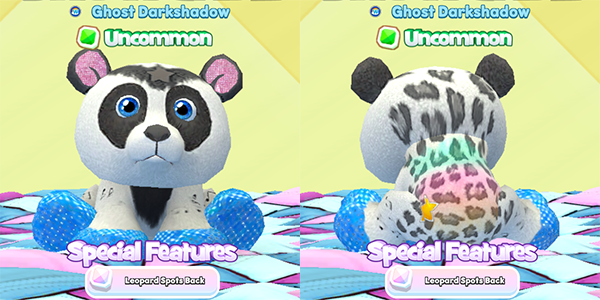 This is a super colorful panda! I love the pink feet, inherited from a piggie, and the rainbow across the back is darling. The black and grey leopard spots are so striking on the white body, and so are the musical notes along the legs! I love that tiara-like head patch — this baby is a star!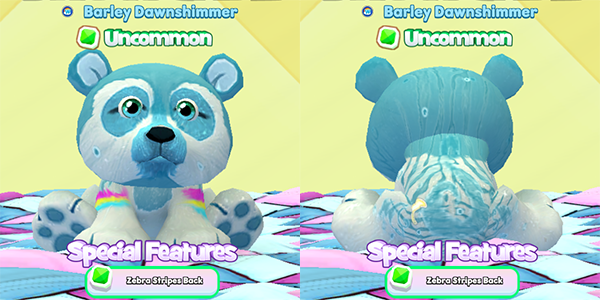 What a cute moon bear! The husky head pattern transforms the white version of the moon bear into something quite different. Those rainbow patches look great with the mostly white body, and the zebra stripes and swirls on the back add a lot of visual interest. Lovely bear!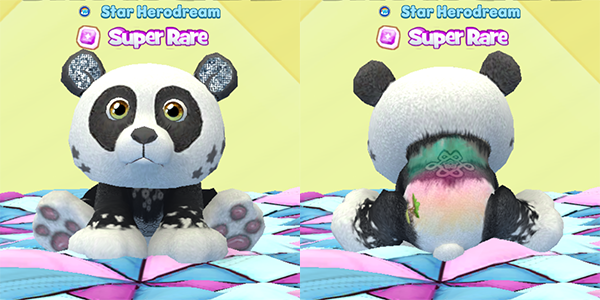 Speaking of lovely bears, we have another panda! This bold bear has some striking patterns on its back, some adorable hearts on its legs, stars on its cheekys and cute little flowers on its chest! Such an interesting combination of patterns!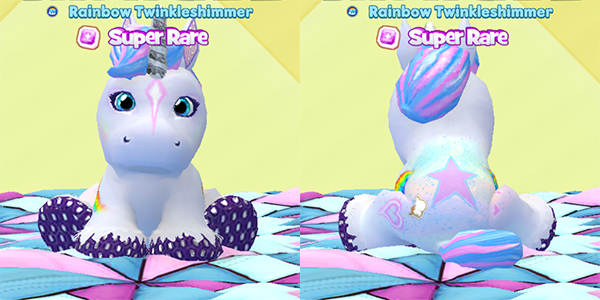 Last but not least, this blue and pink unicorn is just wonderful! I love the big bright star on the back, the heart on the leg, the rainbows on the other legs, and the faint hint of rainbow across the whole body. The blue eyes coordinate nicely, and the bold purple feet tie it all together.


That's it for this week, but I'm starting to plan for my next spark party. I'm hoping it will be on July 4th — I've had some luck on holidays! I'll be trying for a jackalope this time, but that means I'll have to get another bunny. What do you think I should name my new bunny? Let me know in the comments below!


Download Webkinz Next now — available for iOS, MacOS, Android and Windows 10.