Happy Thursday everyone! A big shoutout to everyone who dropped by the Adoption Center on Monday to join us for our spark party — I've got the video down below. Can you spot yourself in it? If you sparked on July 4th, I'd love to see your babies! Tag me on social media, if you're on that, or send your pictures to kinztube@ganz.com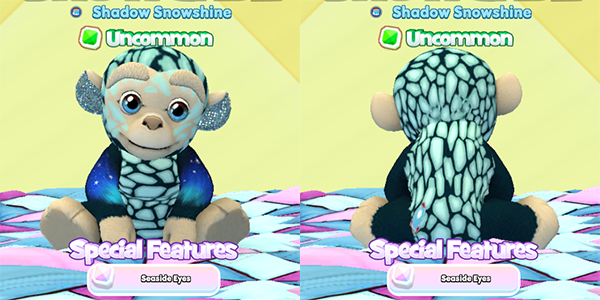 Our first baby today is this very unusual and unique chimpanzee! I'm always a fan of giraffe spots, and these are some intense spots — on the front and back! This light teal blue is so bright against the darker body color, and I adore those starry night sleeves.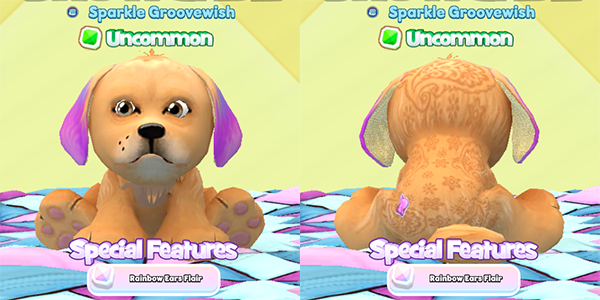 This cute puppy has lovely rainbow ears, but when you spin it around — WOW!I love the paisley and flower patches on the back. It's really a beautiful pattern, and that strawberry ice cream patch goes so well with the ears. It's an understated pet, but it's lovely.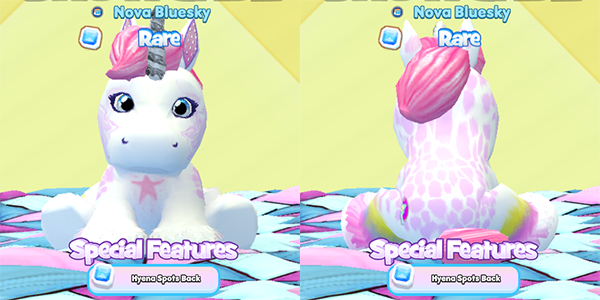 What a great set of patches on this pet! The leg flairs coordinate so well with the coloring, and the hyena spots are so cute. This baby inherited paisley face patches from a golden retriever, and that star on the chest is just the icing on top!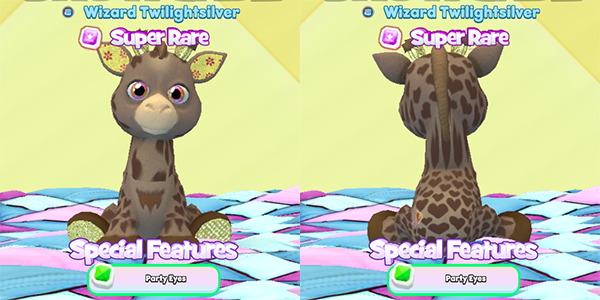 Very cute chocolate giraffe! Beautiful eyes, cute flower ears, and lovely hearts everywhere. The party eyes really coordinate well with the flower ears. And though you can't quite make it out in this shot, it has a coordinate pink ice cream pet patch, too!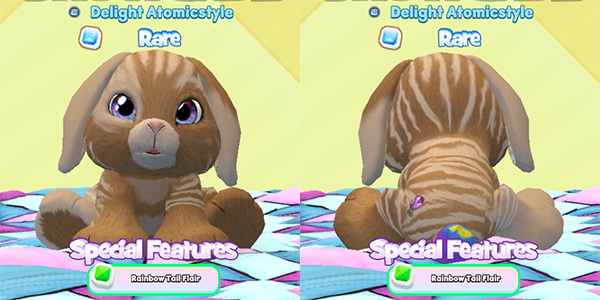 More chocolate pets! I love this cute bunny — the tabby stripes give it a lot of visual interest. The pink and purple eyes go nicely with the pink tulip pet patch, too. This bunny just looks so cuddly!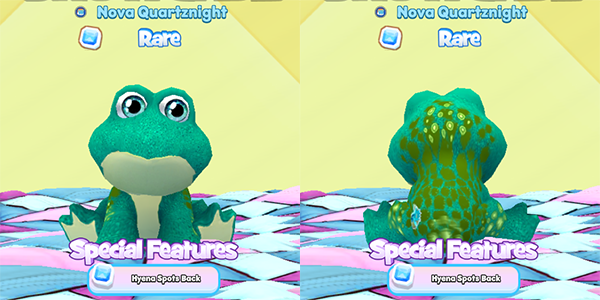 I haven't featured a frog in a little while, but I just love the coloration on this one! The back is lovely with the darker green and the yellowy green spots. It's got a cute little blue lily pad pet patch, too — lovely!


And without further ado, here is the spark party video! Spoilers, I did not get my jackalope, but that's OK! I will try again next time.





I love using the photo booth to grab portraits of my babies. So here they are, all dressed up!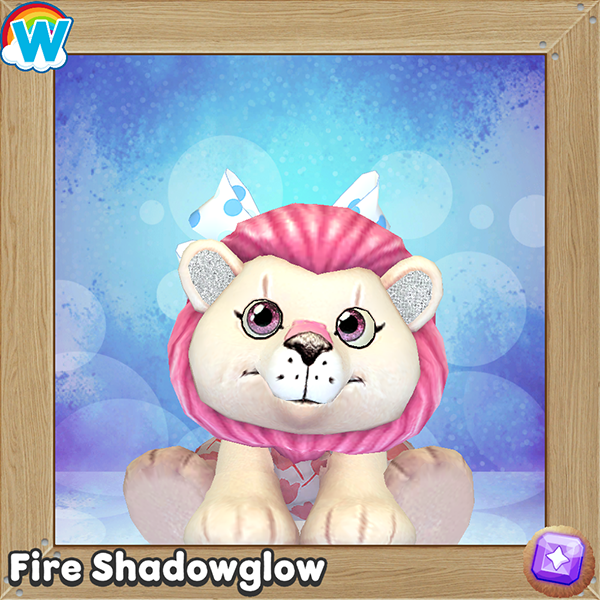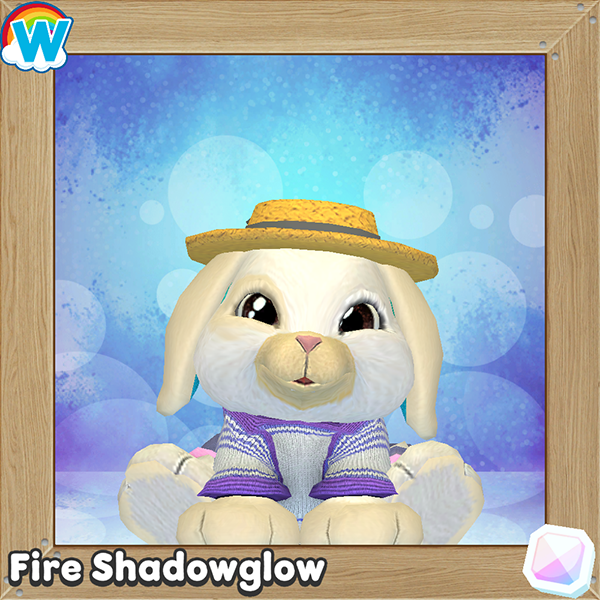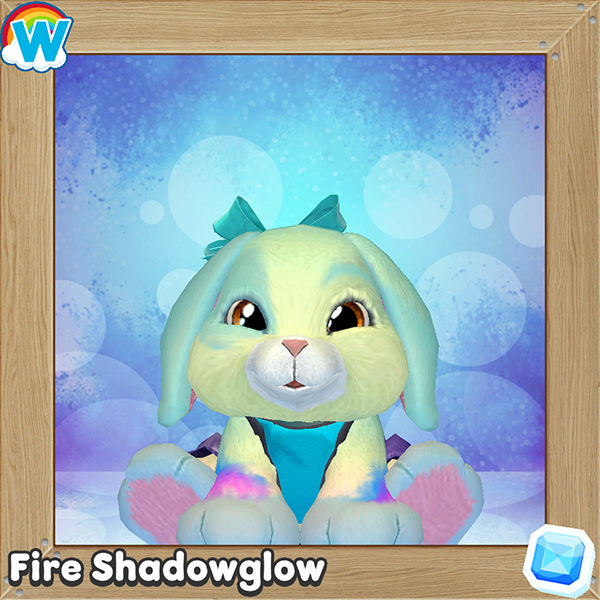 Which baby should I use the next time I try to spark a jackalope? Let me know in the comments below!


Download Webkinz Next now — available for iOS, MacOS, Android and Windows 10.