Happy Thursday! I hope you're ready for another batch of beautiful babies!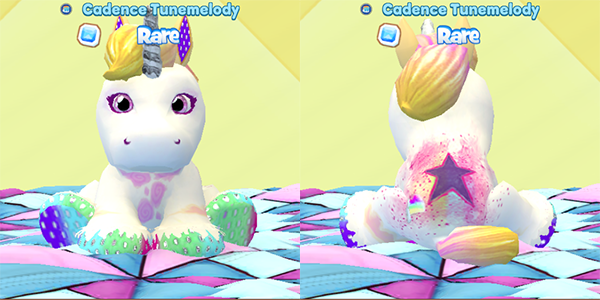 First up is this delightfully spotted unicorn baby! I love the splash of color across the back, and the great big star. The rainbow feet are the cutest, and those swirl patterns on the chest are just adorable. Very colorful baby!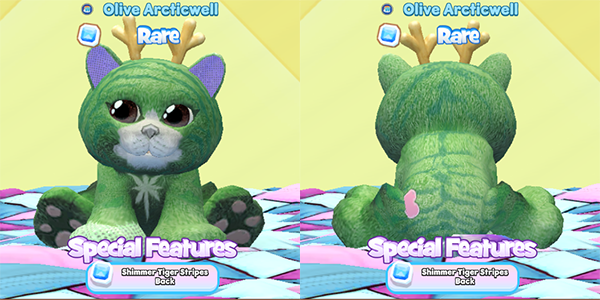 Now this baby combines my love of green with my quest for a jackalope! I love the star pattern on the grey tabbies, and the tiger stripes on the back is so much fun. The deep brown eyes are just adorable with the green fur!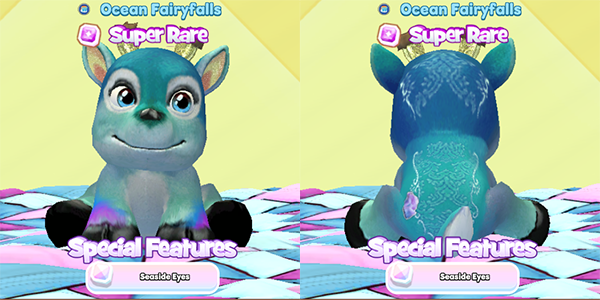 This is the first time I've seen that beautiful back pattern on the spring fawn! The blue coloring is gorgeous, and the hint of rainbow at the feet just adds to it. I've seen the green fabric ears before, but the warm spring fabric ears are wonderful and go perfectly with the giraffe horns.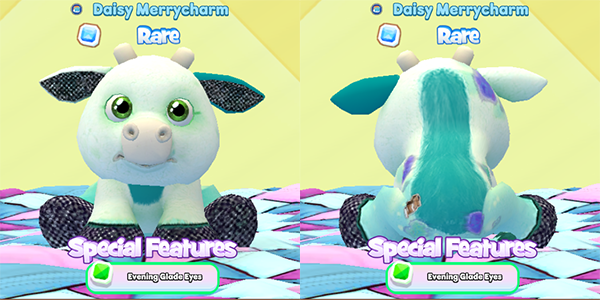 This cute cow baby has the chest and back patches of a yorkie and the sweetest mint coloring. With the chocolate mint pet patch, this calf is a mint chocolate cutie!



I love this elephant! You've got the cutest little cow horns on top, and you can tell there's a frog in this baby's history because of the lily pad pet patch. The fancy green toes are a nice touch, too.



This baby unicorn has a lot going on! There's coloring and patches, and markings, and all kinds of color. Those eyes are super intense and go perfectly with the pink and blue hair. Such a pretty pet!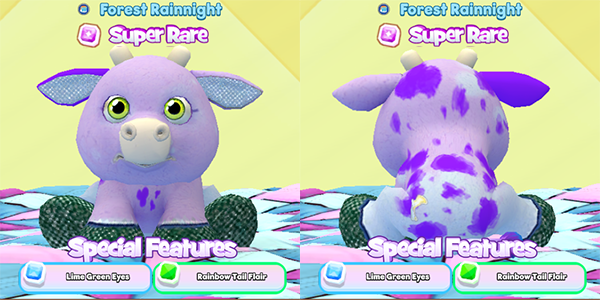 I'm beginning to think that cow and moon bear babies are my favorite! I've seen so many gorgeous babies from sparking that combination. This pretty purple cow has wonderful green eyes and green hooves, and cute little popcorn patches on the chest. Very cute!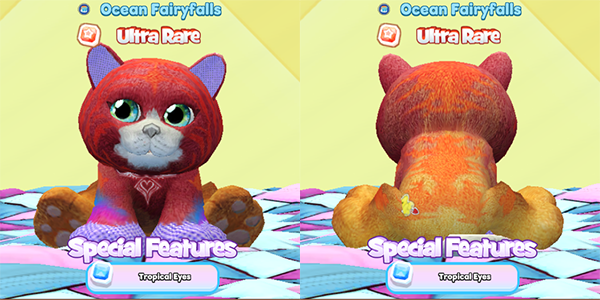 Last but not least, this is a beautiful bright kitty! I love the intense coloring — the tropical eyes are a nice contrast to the red, orange and yellow of the fur, and the back pattern looks so cool.


Right now I'm working on growing up my remaining Spring Fawn baby and my bunnies. Not sure when the next spark party is, but since I still want my jackalope, it'll have to wait until my babies are ready! I did pick up a cow on Cow Appreciation Day, but I haven't decided what I want to spark with that pet. Maybe I'll have to get a Moon Bear, because those combinations have been SO CUTE!


Download Webkinz Next now — available for iOS, MacOS, Android and Windows 10.