Happy Thursday! Let's take a look at some babies!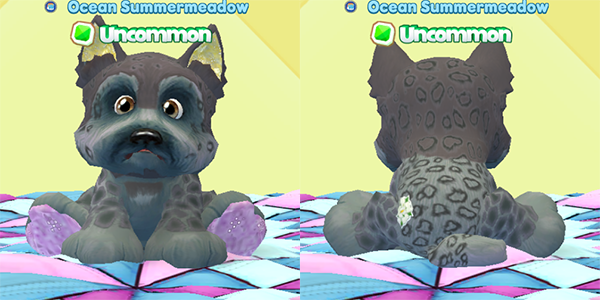 First up we have a yorkie baby! This one has an unusual grey color, which looks great with the giraffe spots it's picked up! I love the little pink feet, too.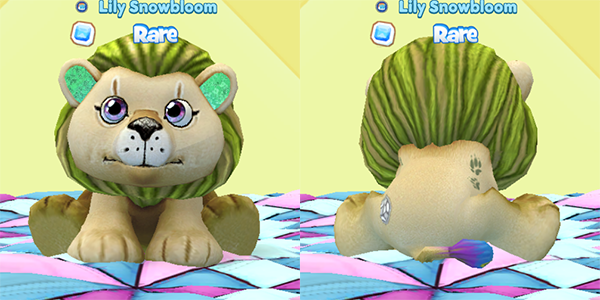 This is such a cute color for a lion! The greenish hue on the hair isn't overpowering, and those green ears are super cute. I love the eyes — they're a pretty combination of colors.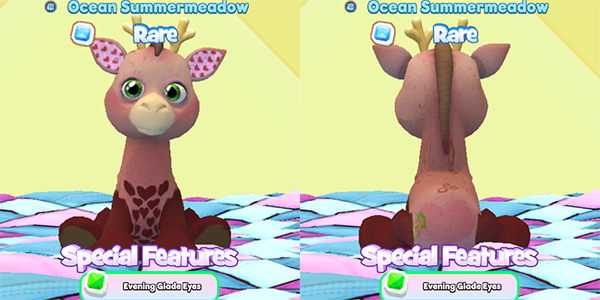 Now this lovely giraffe has a few different pet traits! It's got the spring fawn horns, but you can see some of the moon bear spotting on the back. I love that this baby has the hearts on the chest and the ears. And, of course, I love these green eyes!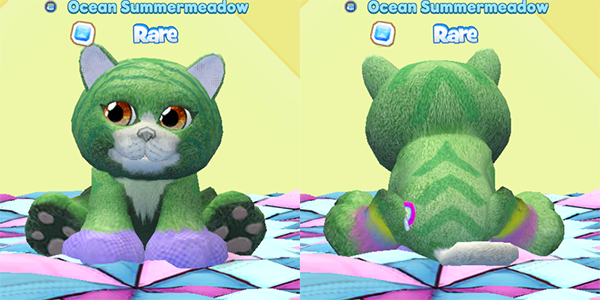 Speaking of green, how can I resist a green kitty? The chevron pattern on the back is super fun and I love that this baby has the unicorn pet patch to go with those rainbow legs. The two purple feet is a nice touch, and those autumn eyes go quite nicely with the green.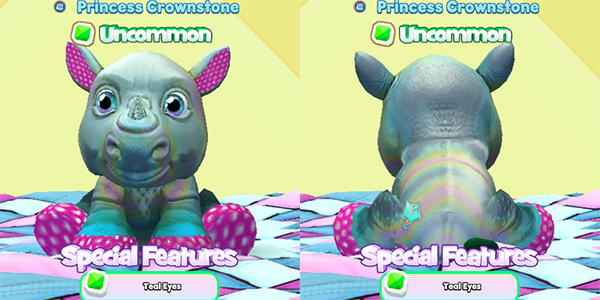 This iridescent cutie is the perfect combination of rhino and unicorn traits. I love the opal body color with the matching pink ears and feet, and those eyes are just gorgeous. There's a hint of a floral chest pattern, but I'm too busy admiring this baby's brilliance.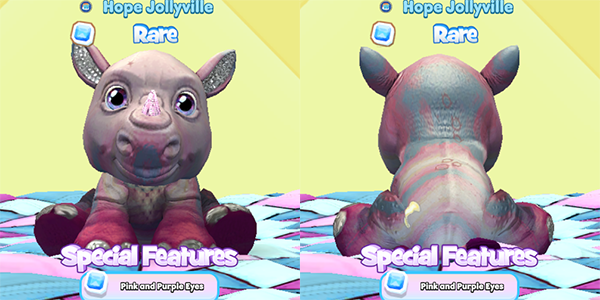 OK, more rhinos! This reddish opal color is wonderful! The moon bear's beautiful spots are showing up nicely here, and those purple eyes and pink horn are divine!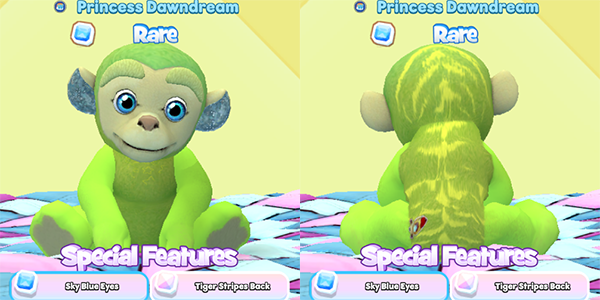 What an amazing chimpanzee! This is a seriously bright green and I love it. The blue chimp ears go beautifully with the sky blue eyes and those tiger stripes are just so much fun!


There are more babies to enjoy, of course — just head to the Baby Showcase in the Adoption Center to see some of the most recently sparked babies. My favorite thing about babies is that they all are at least a little bit unique — and that makes them so special!


Download Webkinz Next now — available for iOS, MacOS, Android and Windows 10.