Happy Thursday! We have some wonderful pets to show off today, including a very successful run by Mystic Snowglimmer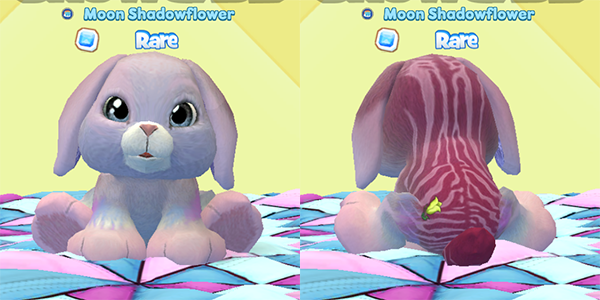 I love this pink and maroon color combination for the bunny, especially paired with the zebra stripes! While this particular baby is the result of two bunnies, the tabby grey eyes means there was a grey tabby cat in there somewhere!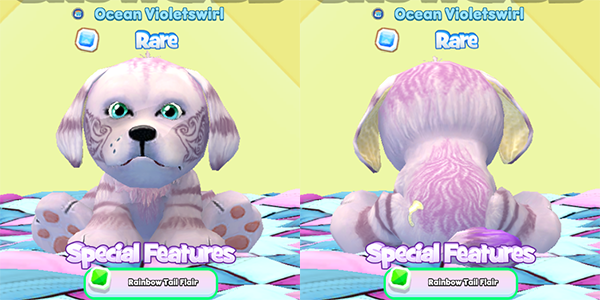 This lovely white retriever has beautiful pink patterns ont he back and lovely paisley on its face. The moon bear eyes give this pet an icy appeal, and the rainbow tail flair is the icing on top.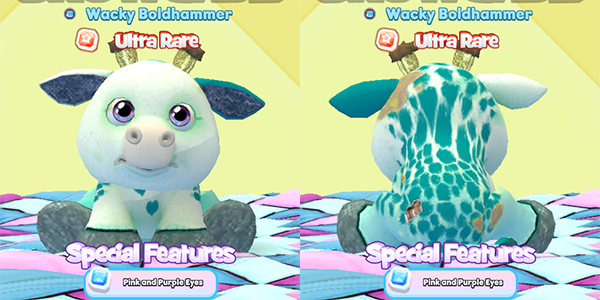 What an awesome looking cow! I love the minty green color, especially with the hyena spotting. I love when pets share their horns, so this giraffe-horned cow is top notch. It has pretty purple eyes and lovely little heart patches on its chest. I've never seen hooves this color before and it's amazing!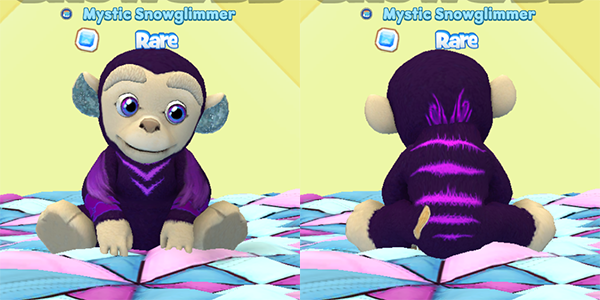 Mystic Snowglimmer has quite a few in today's showcase and we're kicking off with this beautiful magenta chimp! The eyes go perfectly with the purple highlights, and I love that little peanut pet patch — there was an elephant in this baby's past!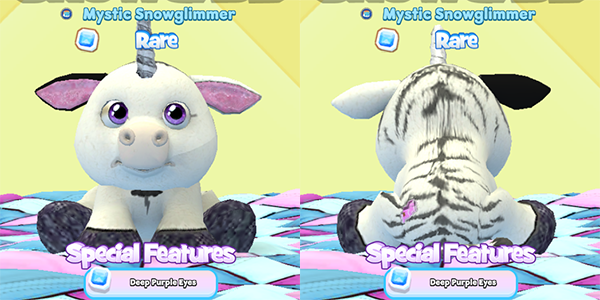 Mystic's unicow is super cute! I love the little storm cloud on its chest and the tiger stripes on the back. It's got piggie ears and a fun unicorn horn — what's not to love?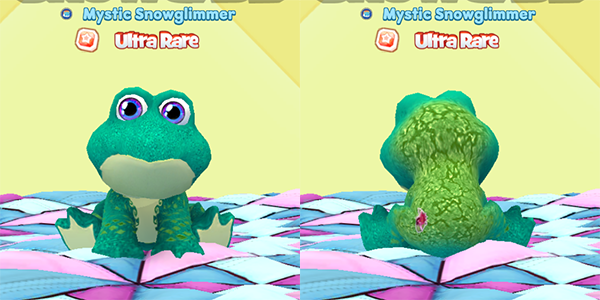 This ultra rare frog is understated compared to some pets, but the back pattern is truly lovely and that pink lilypad patch contrasts nicely. The little swirls right be the chest is very cute and those eyes are mesmerizing!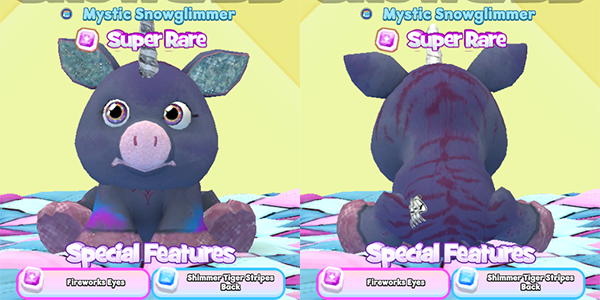 Mystic's unipig is just as cute as their unicow! It also has tiger stripes, but contrasts nicely with that dark, deep purple. The chest pattern is understated, but you're definitely lost in those eyes, which go great with the pink piggie feet.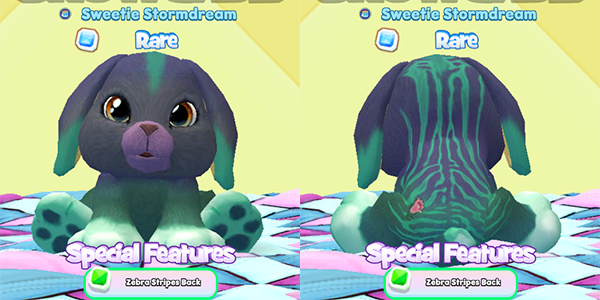 We're ending with another beauitful bunny, in "violet and verdigris" — this really is such a wonderful color combination, and it shows up really nicely with the zebra stripes on the back. It's a bit difficult to make out, but you can just see the orange tabby ears. The peach tulip pet patch is a nice contrast to the body color, too. Love these green pets!


That's another week and another set of babies! Be sure to visit the Baby Showcase regularly to see all of the unique pets that can be sparked. Do you have a favorite from this set? Let me know in the comments below!


Download Webkinz Next now — available for iOS, MacOS, Android and Windows 10.