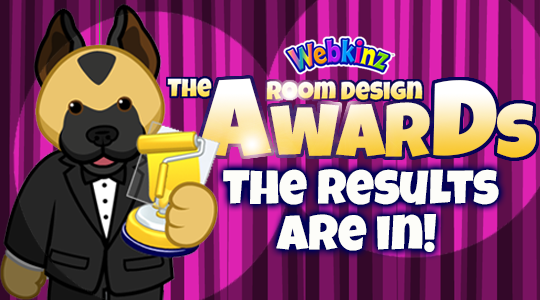 Congratulation to all the finalists and thank you for taking the time to vote! The results are in! Click on a button below to find out who won a Room Design Trophy:




If you didn't win a trophy this time around, keep sending me room designs for the chance to become a finalist the next time we hold the Room Design Awards!
You can email me a screenshot of your favorite Webkinz Next or Webkinz Classic room. Send it to letsbuild@ganz.com for the chance to have it featured on Webkinz Newz!
Download Webkinz Next now — available for iOS, Android and Windows 10.
Follow us on social media: