Happy Thursday… let's look at some babies!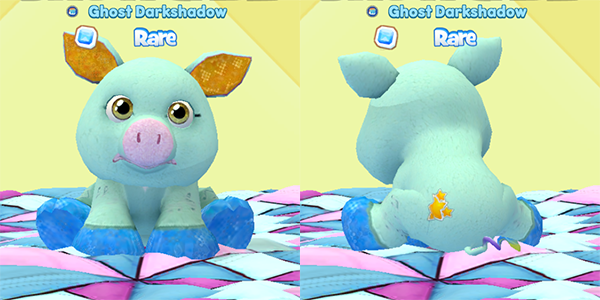 We're starting out with this precious piggie — I love the teal coloring with the deeper blue feet. The orange ears go perfectly with the triple star patch this baby got from a panda, and the little music notes on the legs is very cute.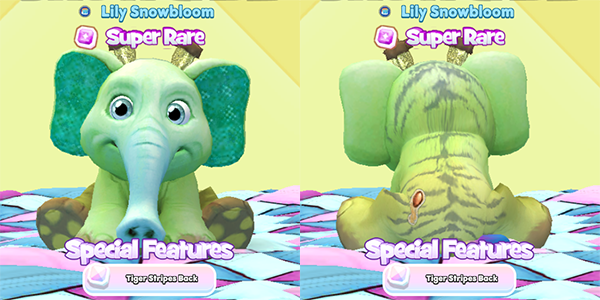 Quite a few elephants this week — the yellow green color is just wonderful and I can't resist hybrids. This one has pretty green ears and fun tiger stripes down the back.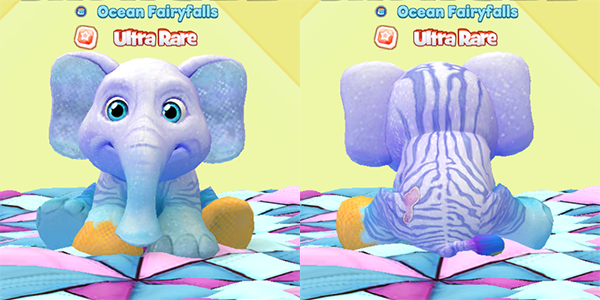 This lovely elephant is blue and purple, but has fun orange splashes of color on the feet — must be a grey tabby cat in the mix somewhere! Very soft colors and beautiful blue eyes.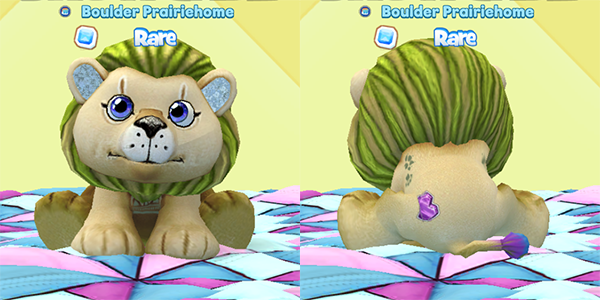 This little lion has the green hair I love so much. The amethyst pet patch is a nice contrast, and goes well with the bit of rainbow flair on the tail. These deep blue eyes are gorgeous, too!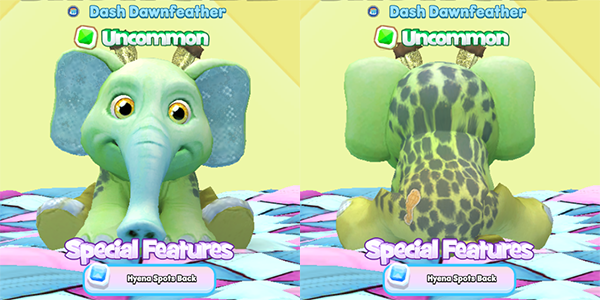 Back to elephants! This is another fun multicolor hybrid pet, though swapping tiger stripes for hyena spots. The eyes go beautifully with the yellow of the pet, and the ears and feet are lovely with the blue nose. Very well coordinated pet!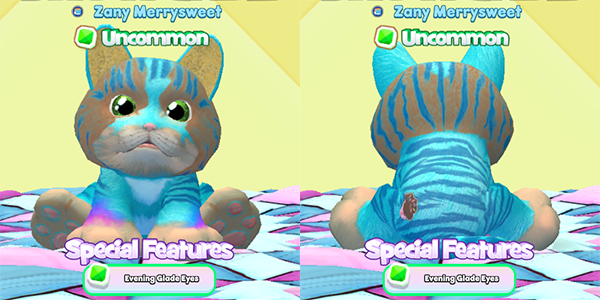 The cocker spaniel head pattern appears to be just as strong as the husky! This beautiful teal color has interesting contrast when paired with the brown face pattern. The brown goes especially well with the little chocolate cupcake pet patch — very fun when things go together! These green eyes are very striking, and the the little rainbow flair is a lovely touch on the legs.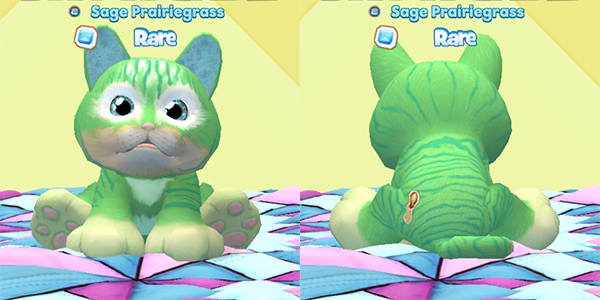 Ending with a green kitty because I can never resist a green cat. This kitty has a lovely soft green color. The stripes are more subtle on the back, but the white patches on the front makes this kitty stand out. The blue ears go wonderfully with those blue eyes, too.


Download Webkinz Next now — available for iOS, MacOS, Android and Windows 10.