Happy Thursday! I'll be on vacation next week, so there won't be any Baby Showcase next Thursday. Let's enjoy this week's selection, shall we?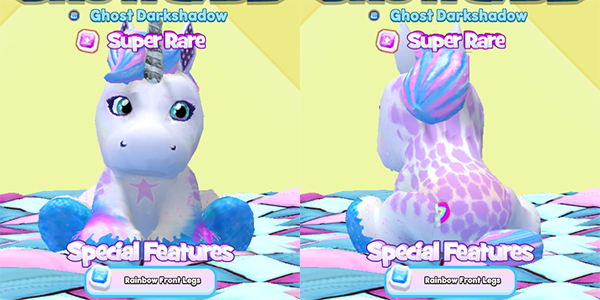 This unicorn baby is darling! The blue feet is one of the special pig traits, but it looks so good with the pink and blue hair. There's a subtle rainbow in the back, though the big hyena spots steal the show in that lovely purple. The soft teal eyes and rainbow flair on the legs help tie everything together, and the pink star in the center is the icing on top.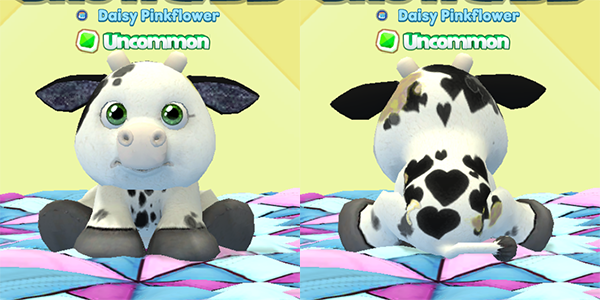 I couldn't resist this baby cow when I saw it — I just love these little heart patches on its back. It inherited the Moon Bear pet patch and other patches, which adds just a little extra unique flavor to this cutie with mostly standard cow features.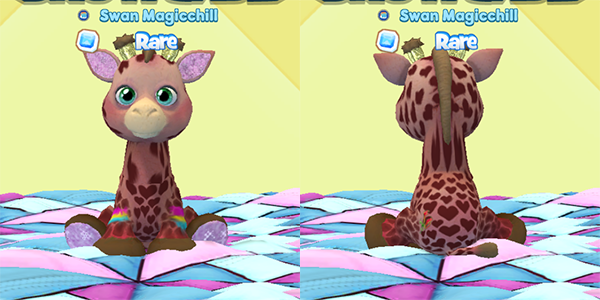 More hearts! The reddish body color is a great combo with the hearts, of course, and the rainbow stripes on the leg are a cute touch. This eye color, inherited from a froggie, is also very pretty with this body color.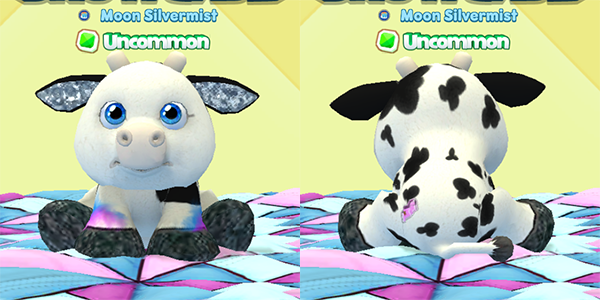 Another cow! I can't resist cows. While this one again has a lot of standard features, I love the popcorn pattern on the back and the little strawberry milk pet patch. The panda sparkling ear gives this baby a little bit of oomph, along with the rainbow on the legs and those dazzling blue eyes.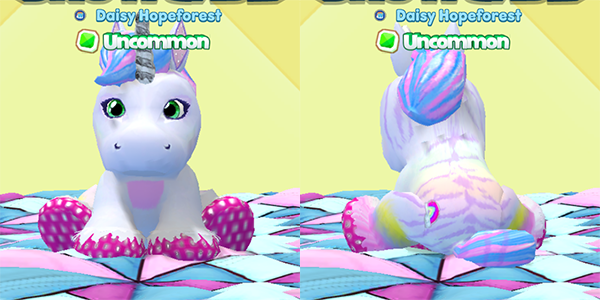 Another pretty unicorn! This one also has some faint rainbow on the back, with the purple showing up with the tiger stripes this time. There's a hint of rainbow on the legs from the back, and those tabby green eyes go great with this color palette. This baby was a combo of a Yorky and a Unicorn, but the Yorkie passed on the eye color, so you know there's some tabby in there somewhere!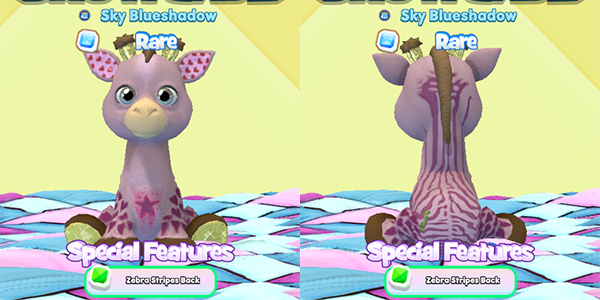 Another wonderful giraffe — this one has hearts on the legs and ears and a beautiful big star on the chest. The pinker color looks great with the zebra stripes, too!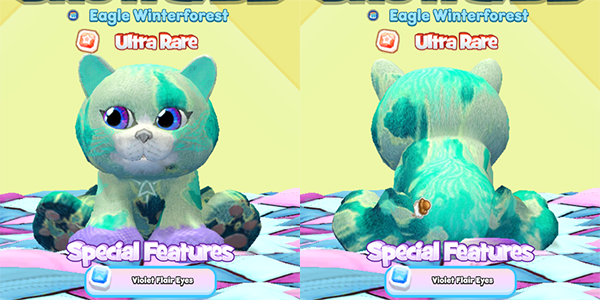 Now this is an impressive kitty! You can just make out the face patches and the little chest patch is adorable. The violet flair eyes look great with this color combo, and the purple feet just add to it. You can just make out the rainbow tail flair, which adds even more purple. This is one colorful cat!


Download Webkinz Next now — available for iOS, MacOS, Android and Windows 10.