Happy Thursday! I hope everyone has been checking out the Baby Showcase regularly, even though I didn't have an update last week.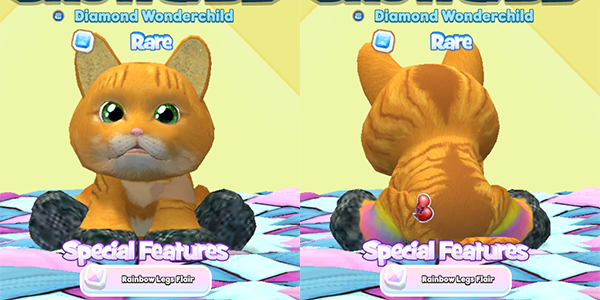 We're starting with this adorable kitty — not only does this kitten have the cutest cow feet, you can just make out the little cow heart patch on its shoulder. I love the striping on this kitty, and the rainbow leg flairs are a cute little topper for the feet. The green eyes from the cow are also quite striking — this mostly realistic kitten has some beautiful subtle traits.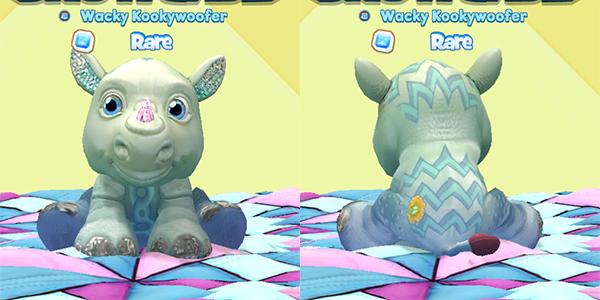 I love the back on this disco rhino baby! Such a bold pattern. Lots of blues in this baby, between the ears, the eyes and the pattern, though there's a pop of pink for the horn.



Such an intense blue kitty! The rainbow flair on the back really stands out on this color and the tiger stripes don't detract from it either. The silver eyes on this pet is really beautiful, and I love that it has bold white feet and a splash of white on the chest.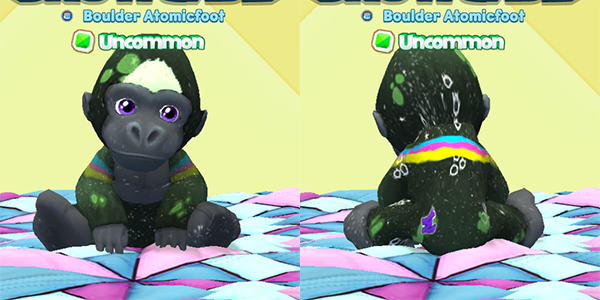 This gorilla is out of this world! It has a lot of the moon bear patches in a wonderful green splash of color. I haven't seen the W pet patch — that's a nice little nod back to Classic. I love the bold stripe of rainbow across the back, too.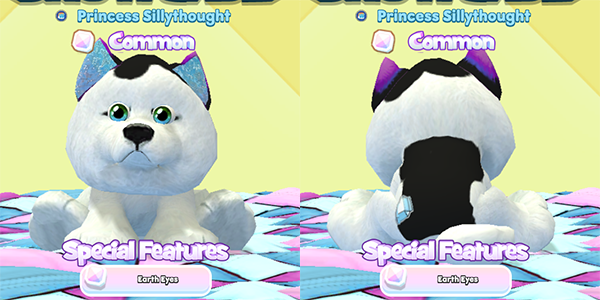 This husky baby may be common, but I love the cow patterning on it. The eyes are beautiful and the hint of rainbow on the ears is just adorable.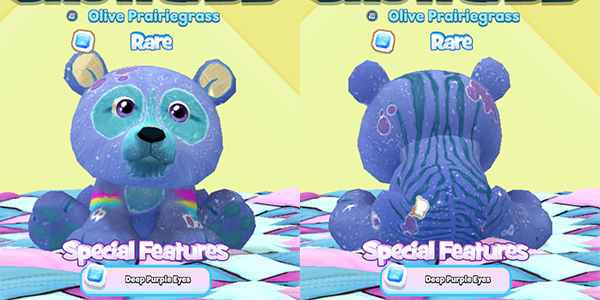 This lovely lavender moon bear is super cute with its zebra stripes, leg flair and purple eyes!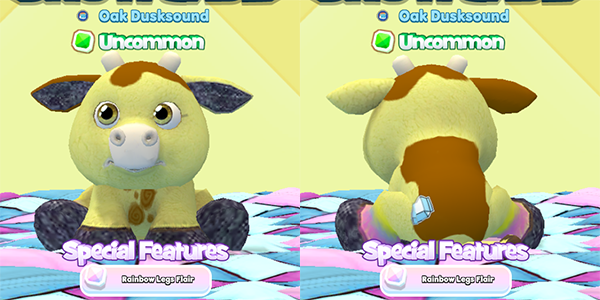 I love this caramel cow! The soft yellow and brown is so cute, especially with the swirls on the chest and the matching eyes. There's a little hint of color with the rainbow leg flair. Super cute!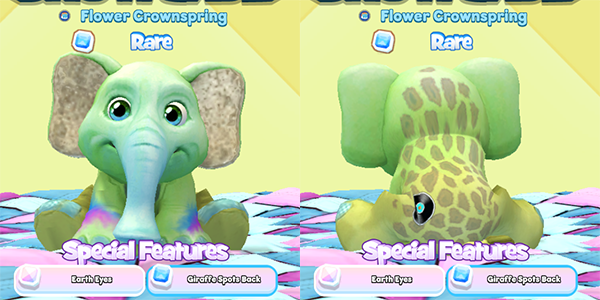 I can't resist a green pet, and this gradient elephant is no exception! The giraffe spots are so fun, and the disco pet patch is a fun variation. The blue green earth eyes go so well with this color scheme and of course I love the bit of purple and blue with the leg flairs. Very fun pet!


That's it for this week — which baby is your favorite? Let me know in the comments below!


Download Webkinz Next now — available for iOS, MacOS, Android and Windows 10.