Happy Thursday!
If you haven't noticed, Webkinz Next had a big update yesterday with all kinds of new stuff added. One thing that makes me VERY excited is that frogs have been updated — so check the Baby Showcase regularly to see some of the new frog colors. I sparked a couple on a test account so you can see, but I'll be doing a spark party tomorrow with my two frogs and I will report back next week with what I get!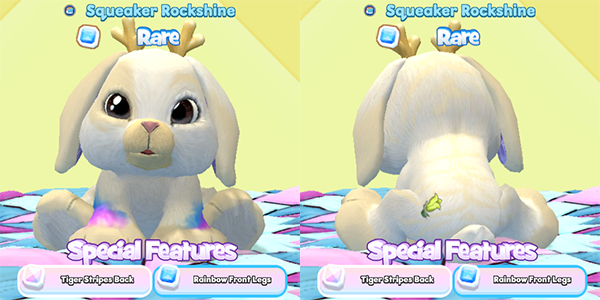 First up is my other dream pet, a jackalope. I'm still having my Halloween spark party where I attempt to get a jackalope — how could I resist a pet like this? This baby is a wonderful example — mostly a naturally colored pet, but with the hint of rainbow.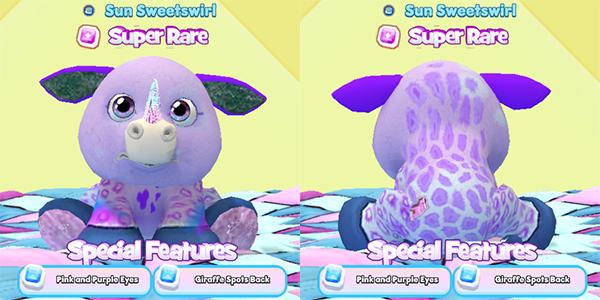 OK, I just LOVE this cow. I love hybrid pets, as you know, so this baby having a rhino horn is just wonderful. There's a giraffe in this baby's history, so it has lovely spots. Beautiful purple, beautiful rainbow on the leg — ahh, I love it so much!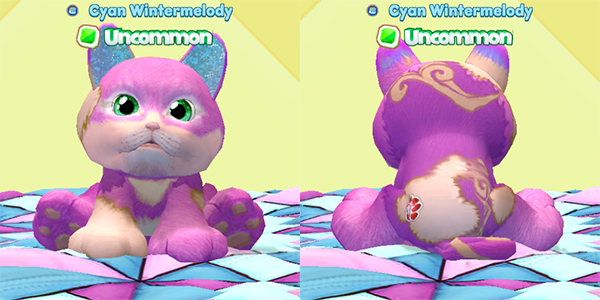 This pink kitty is gorgeous! I love the blue husky ears with the pink body and the swirls make this baby look even fancier than uncommon. The hint of rainbow on the ears is super cute, too.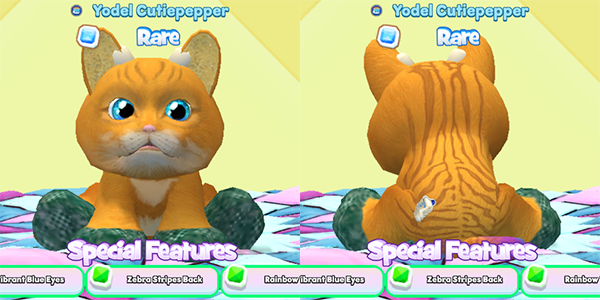 Aww, a little cow kitty. This baby is so sweet. I love the little milk carton patch and those precious cow horns. These blue eyes are beautiful and intense — and I love the green feet!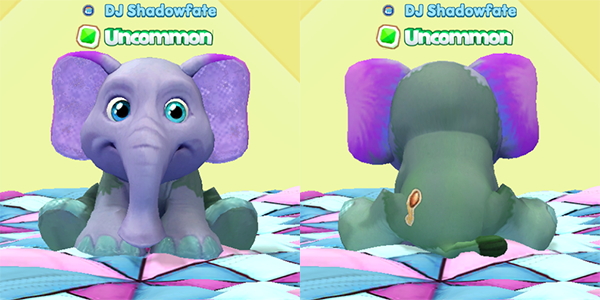 I love these colorful elephants so much. It's very interesting how it turned out with the husky back pattern, and of course the husky eyes are lovely with the green and purple. There's just a hint of deeper purple on the ears from the rainbow flair and the purple interior is just gorgeous!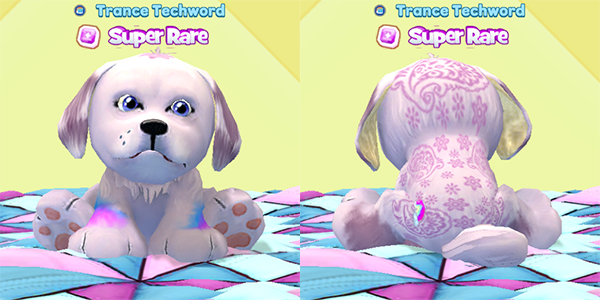 What a fancy puppy! This baby is simply covered in paisley — I love the rainbow pet patch, which means there's a unicorn in this baby's history. Those soft sapphire eyes are darling and go great with the bit of rainbow flair on the legs.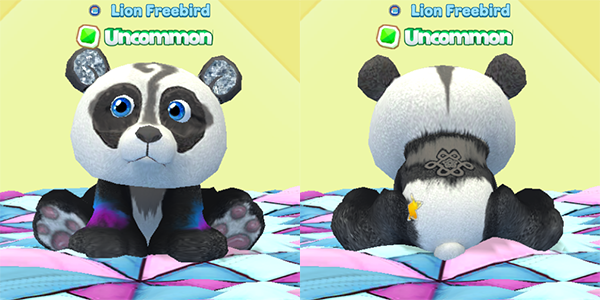 What do I think about this baby? I LOVE it! That question mark is so fun. This baby has pretty standard coloring, but the patches add so much interest. There's just a hint of the moon bear eye patchs there and once again some rainbow flair!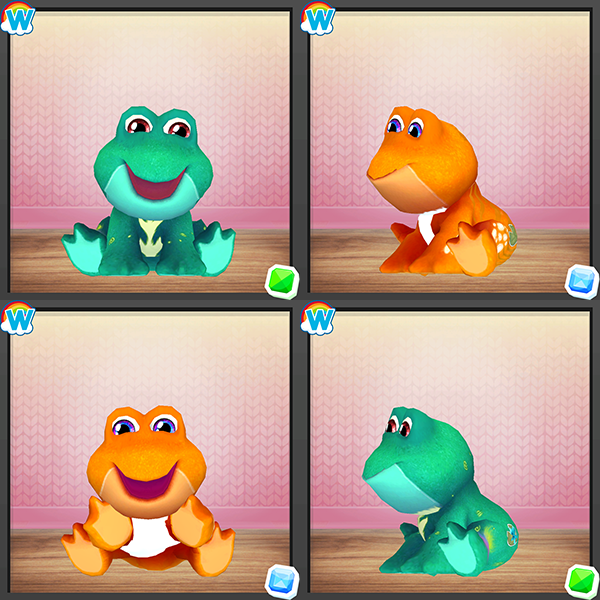 That's it for this week! Will you drop by the Adoption Center tomorrow? You can't really watch what we're doing, but you can cheer us on! Here are some froggies I sparked on a test account — I hope tomorrow's turn out as wonderful!


Download Webkinz Next now — available for iOS, MacOS, Android and Windows 10.