Happy Thursday, it's time for more babies!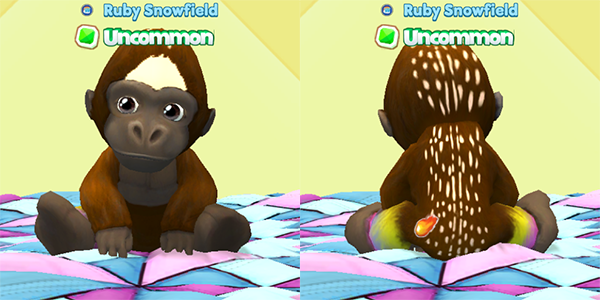 I'm starting off with this cute gorilla — the orange is quite subtle, but it looks lovely with the spring fawn spots on the back! The firey pet patch looks great with this color, too, and the rainbow leg flairs coordinate nicely.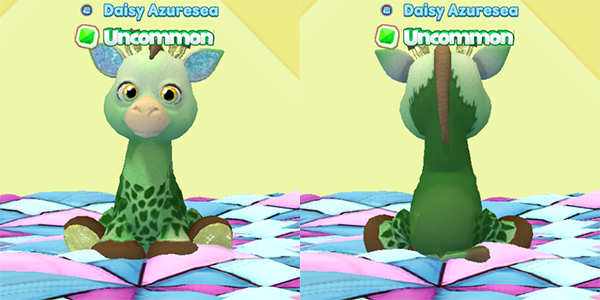 I love green pets, which is no secret. This lovely giraffe shows its love of green with green hearts, too! The cool blue ears and bright yellow eyes coordinate nicely with this color, too.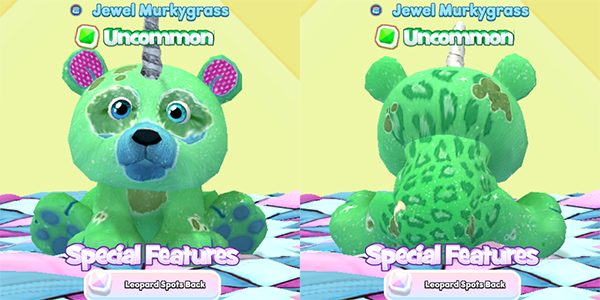 More green! I love this color on the moon bears, and the leopard spots look especially striking. This baby has an interesting mix of traits, with unicorn horn and ears, and husky eyes!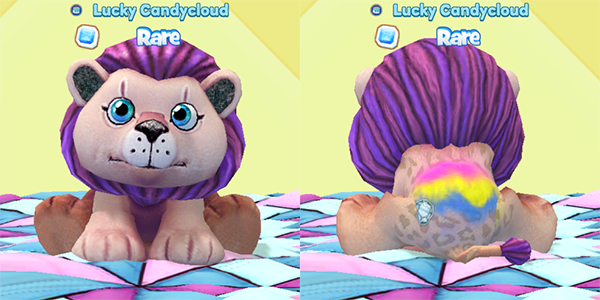 This sweet lion reminds me of cotton candy! The pink goes so nicely with the blue eyes, and that big rainbow across the back is lovely. I haven't seen these black ears before, but it's a nice constrast.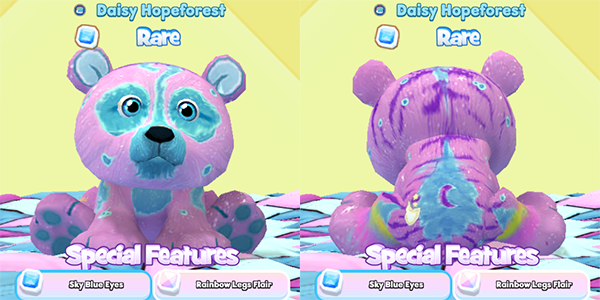 There are two pink moonbears this week and this first one has some very interesting purple markings that show in the tiger stripes and that one moon match on the back. The patch on the back works great with the rainbow flair on the legs. I'm always a fan of that question mark patch, too!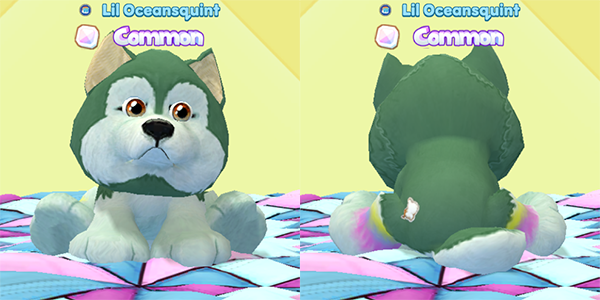 Another green pet! This little husky has the golden retriever's patch, a lovely little rainbow flair and the cutest green base that looks so cute with the autumn eyes.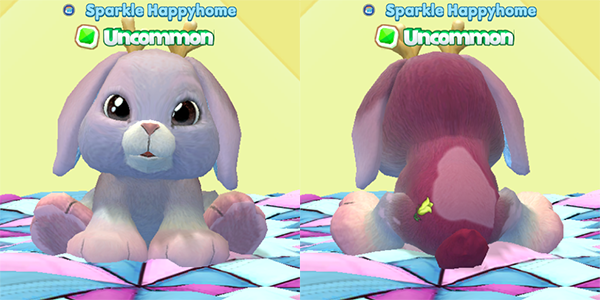 Oh, look at this lovely elder berry jackalope! I'm still planning on trying to spark one of these lovelies on Halloween and I would be very happy with this color, though I will also be happy with any jackalope at all.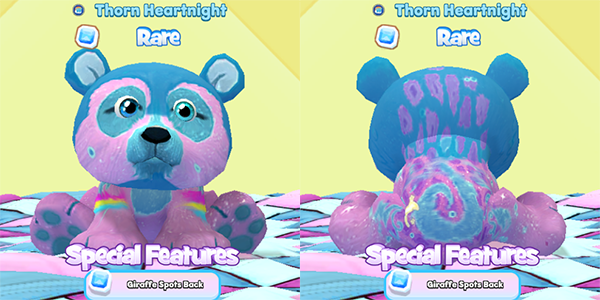 Here's the other pink moon bear! This one has some husky markings, so the head is a much deeper blue than you would normally find. It looks quite purply on the giraffe spots on the back, and that big blue swirl just pops on this color. This one's rainbow flairs are much more vibrantly colored, too.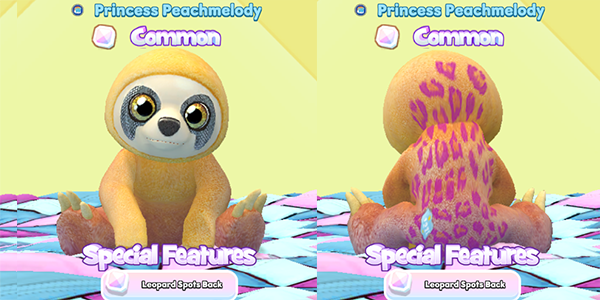 These sloth colors are so cool! There's a lot more gradients with these babies, it seems — the mostly orange backdrop makes those pink leopard spots POP. The standard gold eyes look great with this color, too.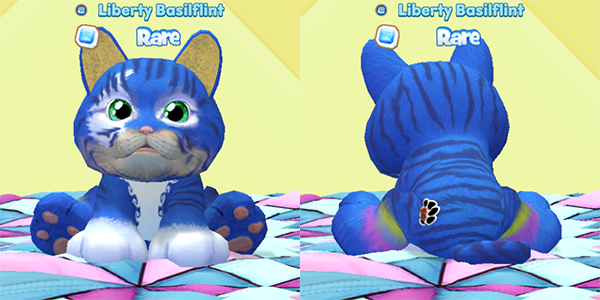 Such an intense blue kitty! The fractal pattern on the chest is pretty subtle, but adds interesting swirls. I love how this pet looks like a blue tuxedo cat!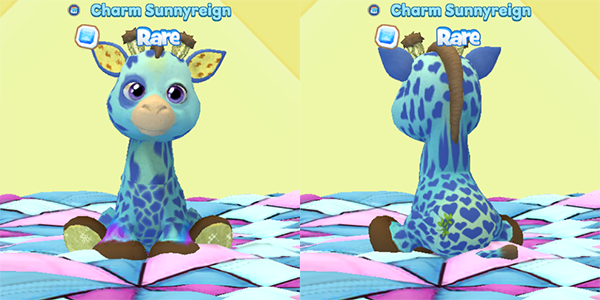 Another blue pet! This blue giraffe is also covered in hearts. There's touches of purple in the eyes and in the rainbow flairs on the legs and it's got a cute blue eye patch. With lightning ears, you know this giraffe is going to be fast!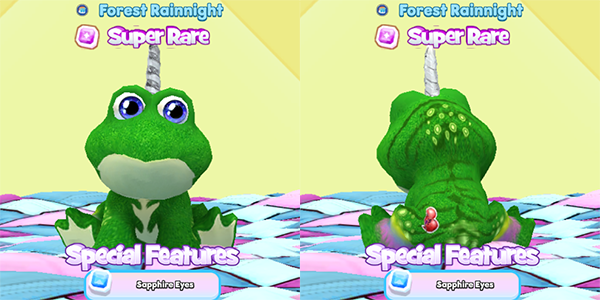 Last but not least, it's a horned froggy! We see the rainbow leg flairs again, and though this is a standard green, the patches on the back with the tiger stripes adds a lot of visual interest. I love this eye color — it goes great with the standard green!


Which baby is your favorite? Do you have a dream pet you're hoping to spark? Will you be joining me for a holiday sparking on Halloween?


Download Webkinz Next now — available for iOS, MacOS, Android and Windows 10.